Sarah Young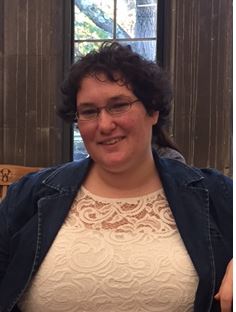 I just finished my sophomore year at Wellesley College but I'm originally from Syracuse. My mom is a librarian there and she and my dad (an avid reader) inspired me from a young age to read and eventually to write. I write poetry, articles for a few online organizations, and of course novels! My first novel, Nice Jewish Boys, came out in August!
Not sure which books to read? Let our TBF authors tell you which ones they recommend! Visit our Resources page, then scroll down to "TBF One Book Recommendations". You will also find a more complete list of books by each author under TBF Book List.
Nice Jewish Boys
Realistic Fiction, 978-1684310678
Recommended for teens

Avishai Miller is your typical kid. Except that his mother is dead, he barely speaks to his father, and he's secretly dating Noah, a male classmate at his Jewish private school. Then their relationship is discovered, everything they know changes, leaving them struggling to find their feet in a new, unwelcoming reality.
I have a dog named Abigail Adams
I'm majoring in Spanish and religion
I saw Hamilton on Broadway a week before it officially opened
I am a copy editor for the Wellesley College News
I have a signed book by Alison Bechdel