Margi Preus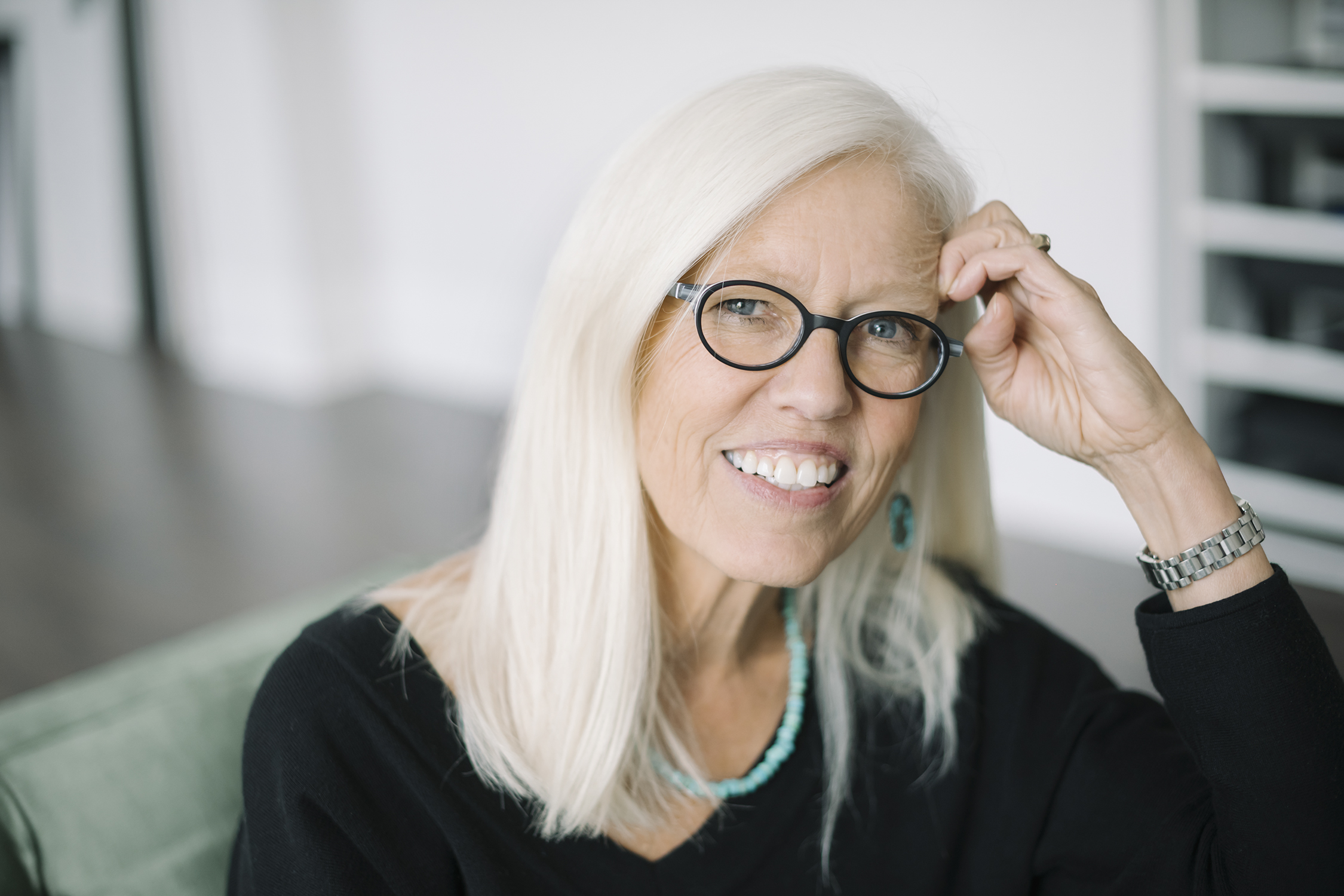 Margi Preus's writing career began when a kindergarten audition went horribly wrong. Since then, she has written a bazillion plays and a bunch of books, including the Newbery Honor book Heart of a Samurai, the Minnesota Book Award winning West of the Moon, and Midwest Booksellers Choice Award's The Clue in the Trees, part of the Enchantment Lake mystery series. Her books have been honored as ALA/ALSC Notables, landed on the New York Times bestseller list, selected as an NPR Backseat Book Club pick, and have won multiple awards.
New in 2022 is the picture book Lily Leads the Way (Candlewick) and the middle grade adventure Windswept (Abrams/Amulet).
Not sure which books to read? Let our TBF authors tell you which ones they recommend! Visit our Resources page, then scroll down to "TBF One Book Recommendations". You will also find a more complete list of books by each author under TBF Book List.
Windswept
Fantasy, Middle School, 9781419758249
Recommended for teens
Recommended to read before TBF

In Tag's world, children are disappearing. "Youngers" who venture Outside are windswept—vanishing in the swirling snow—Tag's sisters among them. Many have tried to find the lost children; all have failed. And since the Other Times, the Powers That Be seem intent on keeping it that way. Little remains from those times: snippets of songs, heaps of plastic trash, and a few banned texts—including a book of fairytales. An unlikely crew of Youngers join forces—Boots, who can climb anything, Ant, who will eat anything, Ren, who will say anything, and Tag, who doesn't appear to have any talent whatsoever. With their dubious skills, the fairytales, a possibly magic ribbon, and an unwillingness to accept "that's impossible," they set off to rescue their windswept siblings in this spellbinding fantasy.

Village of Scoundrels
Historical Fiction, Middle School, 9781419708978
Recommended for teens

Based on the true story of the French villagers in WWII who saved thousands of Jews, this novel tells how a group of young teenagers stood up for what is right. Among them is a young Jewish boy who learns to forge documents to save his mother and later goes on to save hundreds of lives with his forgery skills. There is also a girl who overcomes her fear to carry messages for the Resistance. And a boy who smuggles people into Switzerland. But there is always the threat that they will be caught: A policeman is sent to keep an eye on them, German soldiers reside in a local hotel, and eventually the Gestapo arrives, armed with guns and a list of names. As the knot tightens, the young people must race against time to bring their friends to safety.

Heart of a Samurai
Historical Fiction, Middle School, 9781419702006
Recommended for teens

In 1841, a Japanese fishing vessel sinks. Its crew is forced to swim to a small, unknown island, where they are rescued by a passing American ship. Japan's borders remain closed to all Western nations, so the crew sets off to America, learning English on the way. Manjiro, a fourteen-year-old boy, is curious and eager to learn everything he can about this new culture. Eventually the captain adopts Manjiro and takes him to his home in New England. The boy lives for some time in New England, and then heads to San Francisco to pan for gold. After many years, he makes it back to Japan, only to be imprisoned as an outsider. With his hard-won knowledge of the West, Manjiro is in a unique position to persuade the shogun to ease open the boundaries around Japan; he may even achieve his unlikely dream of becoming a samurai.
When we asked our authors what they were or might have been voted in HS, Margi answered most likely to lose her high school yearbooks..
Other Fun Facts
Most of my grown up life I directed a comedy theater company.
Other jobs included: groom at a horse racetrack, adventure travel guide, swimming instructor in small villages in Alaska, artists' model, dance instructor, grape-picker in southern France.
I traveled through Europe and across a chunk of Canada on a bicycle and have paddled Glacier Bay and Lake Superior by kayak. And once hitch-hiked through the Boundary Waters Canoe area (which means I hitched rides in people's canoes)
I throw a 110 mph fast pitch.
One or more of the previous facts is not true.