Suzanne Young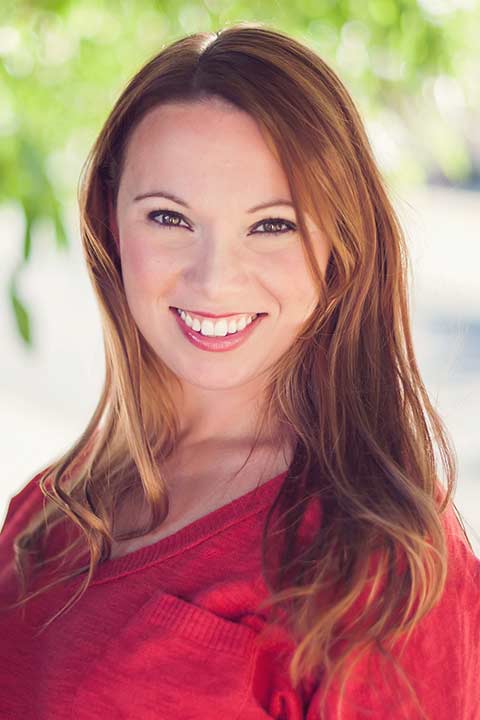 Not sure which books to read? Let our TBF authors tell you which ones they recommend! Visit our Resources page, then scroll down to "TBF One Book Recommendations". You will also find a more complete list of books by each author under TBF Book List.
Hotel Ruby
Horror
Recommended for teens

When Audrey Casella arrives for an unplanned stay at the grand Hotel Ruby, she's grateful for the detour. Just months after their mother's death, Audrey and her brother, Daniel, are on their way to live with their grandmother, dumped on the doorstep of a DNA-matched stranger because their father is drowning in his grief. Audrey and her family only plan to stay the night, but life in the Ruby can be intoxicating, extending their stay as it provides endless distractions—including handsome guest Elias Lange, who sends Audrey's pulse racing. However, the hotel proves to be as strange as it is beautiful. Nightly fancy affairs in the ballroom are invitation only, and Audrey seems to be the one guest who doesn't have an invite. Instead, she joins the hotel staff on the rooftop, catching whispers about the hotel's dark past. The more Audrey learns about the new people she's met, the more her curiosity grows. She's torn in different directions—the pull of her past with its overwhelming loss, the promise of a future that holds little joy, and an in-between in a place that is so much more than it seems… And the 13th chapter will only add to the mystery behind the 13th floor of Hotel Ruby...and ultimately, what it means for Audrey. Welcome to the Ruby.

The Epidemic
Dystopia
Recommended for teens

In a world before The Program… Quinlan McKee has spent her life acting as other people. She was a closer—a person hired to play the role of the recently deceased in order to give their families closure. Through this process, Quinn learned to read people and situations, even losing a bit of herself to do so. But she couldn't have guessed how her last case would bring down her entire world. The only person Quinn trusts is Deacon, her best friend and the love of her life. Except Deacon's been keeping secrets of his one, so Quinn must set out alone to find Arthur Pritchard, the doctor who's been trying to control her life. The journey brings Quinn to Arthur's daughter, Virginia, who tells Quinn the truth about Pritchard's motives. The former closer will start to see that she is the first step in fighting an epidemic. But Quinlan doesn't want to be a cure. And with all the lies surrounding her, she realizes she has no one left to rely on but herself—even if she doesn't know who that is anymore.

The Treatment
Dystopia
Recommended for teens

How do you stop an epidemic? Sloane and James are on the run after barely surviving the suicide epidemic and The Program. But they're not out of danger. Huge pieces of their memories are still missing, and although Sloane and James have found their way back to each other, The Program isn't ready to let them go. Escaping with a group of troubled rebels, Sloane and James will have to figure out who they can trust, and how to take down The Program. But for as far as they've come, there's still a lot Sloane and James can't remember. The key to unlocking their past lies with the Treatment—a pill that can bring back forgotten memories, but at a high cost. And there's only one dose. Ultimately when the stakes are at their highest, can Sloane and James survive the many lies and secrets surrounding them, or will The Program claim them in the end?

The Remedy
Dystopia
Recommended for teens

In a world before The Program… Quinlan McKee is a closer. Since the age of seven, Quinn has held the responsibility of providing closure to grieving families with a special skill—she can "become" anyone. Recommended by grief counselors, Quinn is hired by families to take on the short-term role of a deceased loved one between the ages of fifteen and twenty. She's not an exact copy, of course, but she wears their clothes and changes her hair, studies them through pictures and videos, and soon, Quinn can act like them, smell like them, and be them for all intents and purposes. But to do her job successfully, she can't get attached. Now seventeen, Quinn is deft at recreating herself, sometimes confusing her own past with those of the people she's portrayed. When she's given her longest assignment, playing the role of Catalina Barnes, Quinn begins to bond with the deceased girl's boyfriend. But that's only the beginning of the complications, especially when Quinn finds out the truth about Catalina's death. And the epidemic it could start.

The Program
Dystopia
Recommended for teens

Sloane knows better than to cry in front of anyone. With suicide now an international epidemic, one outburst could land her in The Program, the only proven course of treatment. Sloane's parents have already lost one child; Sloane knows they'll do anything to keep her alive. She also knows that everyone who's been through The Program returns as a blank slate. Because their depression is gone—but so are their memories. Under constant surveillance at home and at school, Sloane puts on a brave face and keeps her feelings buried as deep as she can. The only person Sloane can be herself with is James. He's promised to keep them both safe and out of treatment, and Sloane knows their love is strong enough to withstand anything. But despite the promises they made to each other, it's getting harder to hide the truth. They are both growing weaker. Depression is setting in. And The Program is coming for them.
Interviews
Videos
When we asked our authors what they were or might have been voted in HS, Suzanne answered I was Voted Nicest Smile.
Other Fun Facts
I drove 2400 miles from NY to Arizona with my dog in the front seat.
I was on an episode of House Hunters.
I was once an assistant manager at KB Toys.
I have a loud laugh that scares my dogs.
My favorite class in college was Forensic Science