Terry Trueman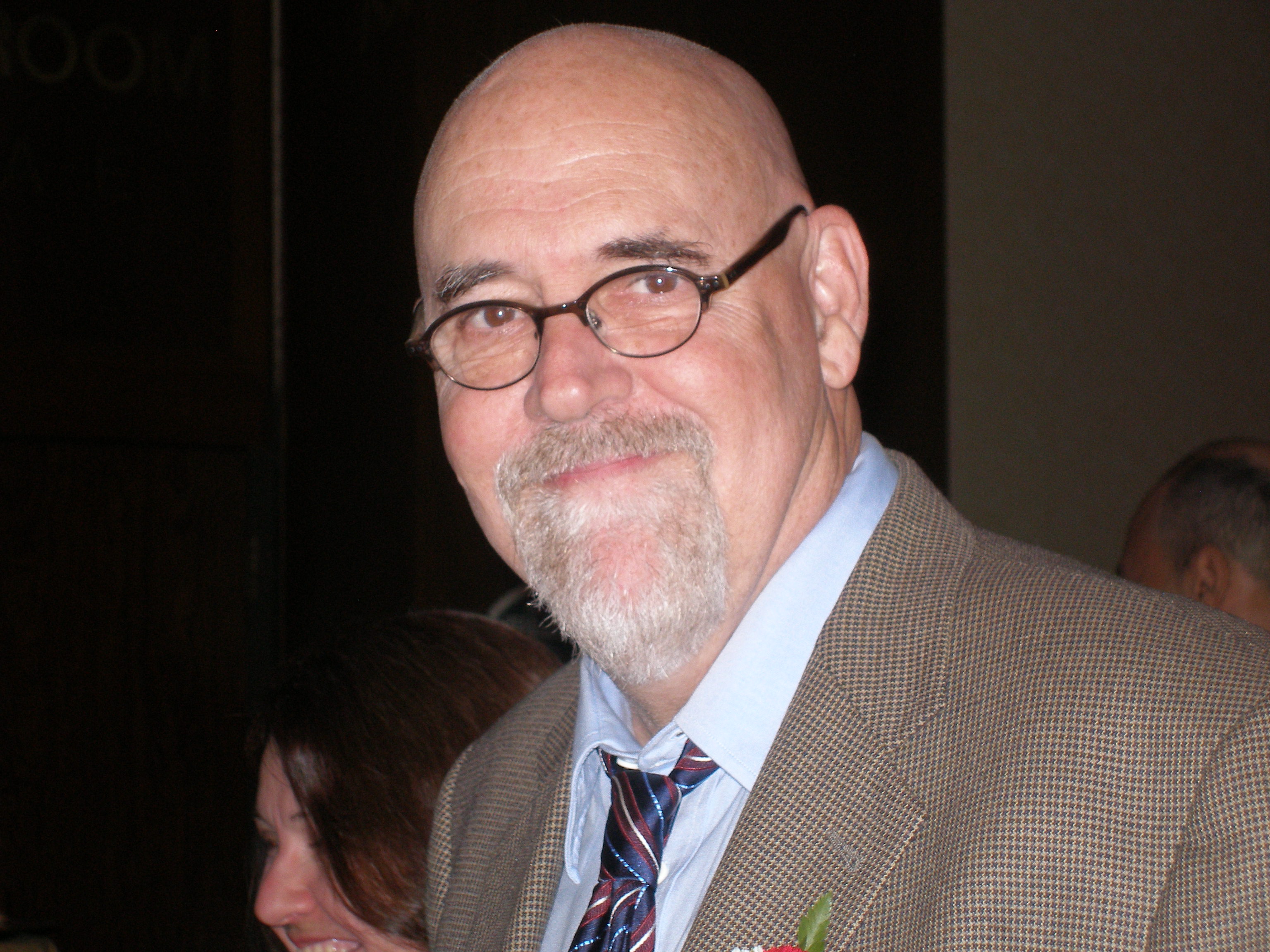 Terry Trueman was born in Birmingham, Alabama. He attended the University of Washington, where he received his B.A. in creative writing. He also has an M.S. in applied psychology and an M.F.A. in creative writing, both from Eastern Washington University. The father of two sons, Henry Sheehan and Jess, Terry Trueman makes his home in Spokane, Washington, with his wife, Patti. His previous books are "No Right Turn", "Cruise Control", "Inside Out", and "Stuck in Neutral", a Michael L. Printz Honor Book
Not sure which books to read? Let our TBF authors tell you which ones they recommend! Visit our Resources page, then scroll down to "TBF One Book Recommendations". You will also find a more complete list of books by each author under TBF Book List.
Cruise Control
Realistic Fiction
Recommended for teens

How sick is this: I'm the major jock-stud in a high school of over eighteen hundred kids, but my brother has the brain of a badminton birdie and a body to match. How can you talk to your brother when he can't understand the words? How can you love him when he's so messed up he can't love you back? And how can you have your own life when your father bailed out, making you the "man of the house"? Paul is full of pent-up rage over his family's tragic circumstances and haunted by his own mistakes. He knows he has to let it all out if he's going to have any kind of future. If he doesn't, he will explode.

Inside Out
Realistic Fiction
Recommended for teens

A busy coffee shop-a robbery gone wrong. Two gunmen, nine hostages, flashing lights. And Zach is caught in the mayhem. But nobody realizes that Zach-who has no gun and no knife-has a mind more dangerous than any weapon.

Life Happens Next
Realistic Fiction
Recommended for teens

Shawn's got a new perspective on life. But no one has a clue. That's because they can see only his wheelchair, his limp body, his drool. What they don't see? His brain, with perfect auditory memory. And his heart, which is in love with a girl. And his fierce belief that someday someone will realize there's way more to him than his appearance. How do you connect with others when you can't talk, walk, or even wave hello? In the sequel to Stuck in Neutral, Shawn McDaniel discovers a new definition of "normal" and finds that life happens next for everyone.

No Right Turn
Realistic Fiction
Recommended for teens

I hit the gas, and we shoot up to seventy mph. The 'Vette is handling it perfectly. At the bottom of another curve is another straight stretch. We're hitting eighty-five before I ease off for the next set of sharp turns. Suddenly I see headlights ahead, so I ease off a bit more. But we're still going over seventy mph as we fly past a county sheriff's car. I glance in my rearview and see his brake lights flash. There's a small turnout only a few yards up from where he is; I see him spinning around to come after us. "Uh-oh," Becka says. "Wasn't that a cop?" I don't say anything, but I slam the accelerator to the floor.

Stuck in Neutral
Realistic Fiction
Recommended for teens
Recommended to read before TBF

Shawn McDaniel's life is not what it may seem to anyone looking at him. He is glued to his wheelchair, unable to voluntarily move a muscle-he can't even move his eyes. For all Shawn's father knows, his son may be suffering. Shawn may want a release, and as long as he is unable to communicate his true feelings to his father, Shawn's life is in danger.
Book Talks
Helpful Links
Interviews
Websites
When we asked our authors what they were or might have been voted in HS, Terry answered Least likely to succeed.
Other Fun Facts
I went skydiving...ONCE.
I met the Prime Minister of Australia and FLOTUS Laura Bush, 33 years apart.
I rode motorcycles for 40 years before I finally crashed on one.
I wish my middle name was Keanu or Bucky.
I took up smoking for a girlfriend in 1980 and quit as soon as she dumped me.
If I were a superhero I would be Bucky Keanu, and my power would be controlling the wind and making cool breezes.
If you can only read one of my books before TBF read Stuck in Neutral, but then after TBF, read my newest and maybe my last book, Fame and Fortune which will be available or the first time anyplace at TBF 2018!