Vincent Tirado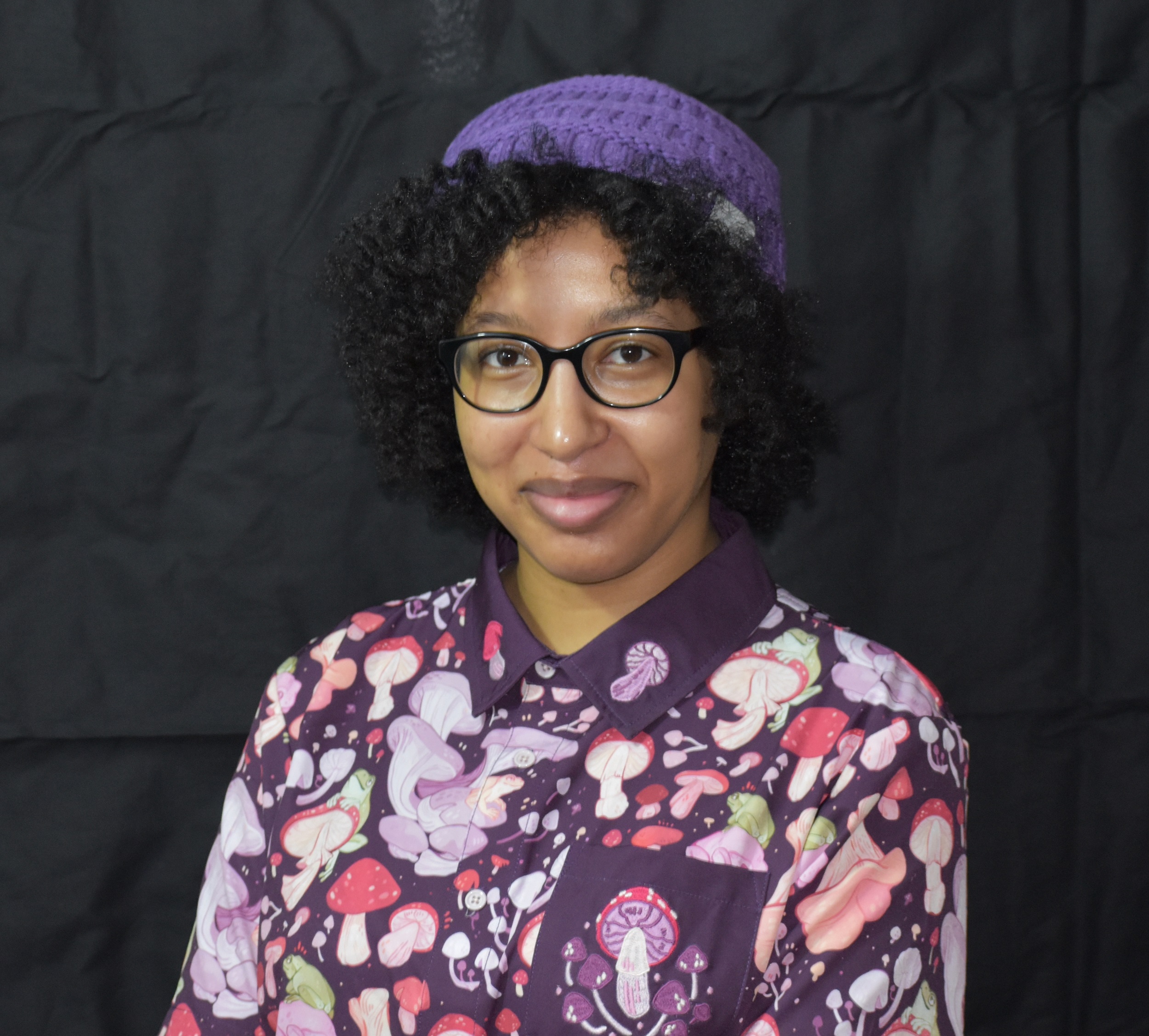 Five fun facts about Vincent:
Vincent owns a collection of ocarina's they don't know how to play.
They have a dead vampire bat encased in resin.
They own a Megalodon shark tooth.
Vincent crafts their own cosplay for Comic Cons.
They are a huge fan of cryptids.
Not sure which books to read? Let our TBF authors tell you which ones they recommend! Visit our Resources page, then scroll down to "TBF One Book Recommendations". You will also find a more complete list of books by each author under TBF Book List.
Burn Down, Rise Up
Fantasy, LGBTQ, Mystery, 9781728246000
Recommended for teens
Recommended to read before TBF

Mysterious disappearances. An urban legend rumored to be responsible. And one group of teens determined to save their city at any cost. For over a year, the Bronx has been plagued by sudden disappearances that no one can explain. Sixteen-year-old Raquel does her best to ignore it. After all, the police only look for the white kids. But when her crush Charlize's cousin goes missing, Raquel starts to pay attention—especially when her own mom comes down with a mysterious illness that seems linked to the disappearances. Raquel and Charlize team up to investigate, but they soon discover that everything is tied to a terrifying urban legend called the Echo Game. The game is rumored to trap people in a sinister world underneath the city, and the rules are based on a particularly dark chapter in New York's past. And if the friends want to save their home and everyone they love, they will have to play the game and destroy the evil at its heart—or die trying.
When we asked our authors what they were or might have been voted in HS, Vincent answered I was voted Prom King in High School.
Other Fun Facts
I have a collection of ocarinas I don't know how to play.
I have a dead bat encased in resin.
I make my own cosplay.
I have a stuffed frog plush named Blorbo.
I voice act in several podcasts.