Ray Stoeve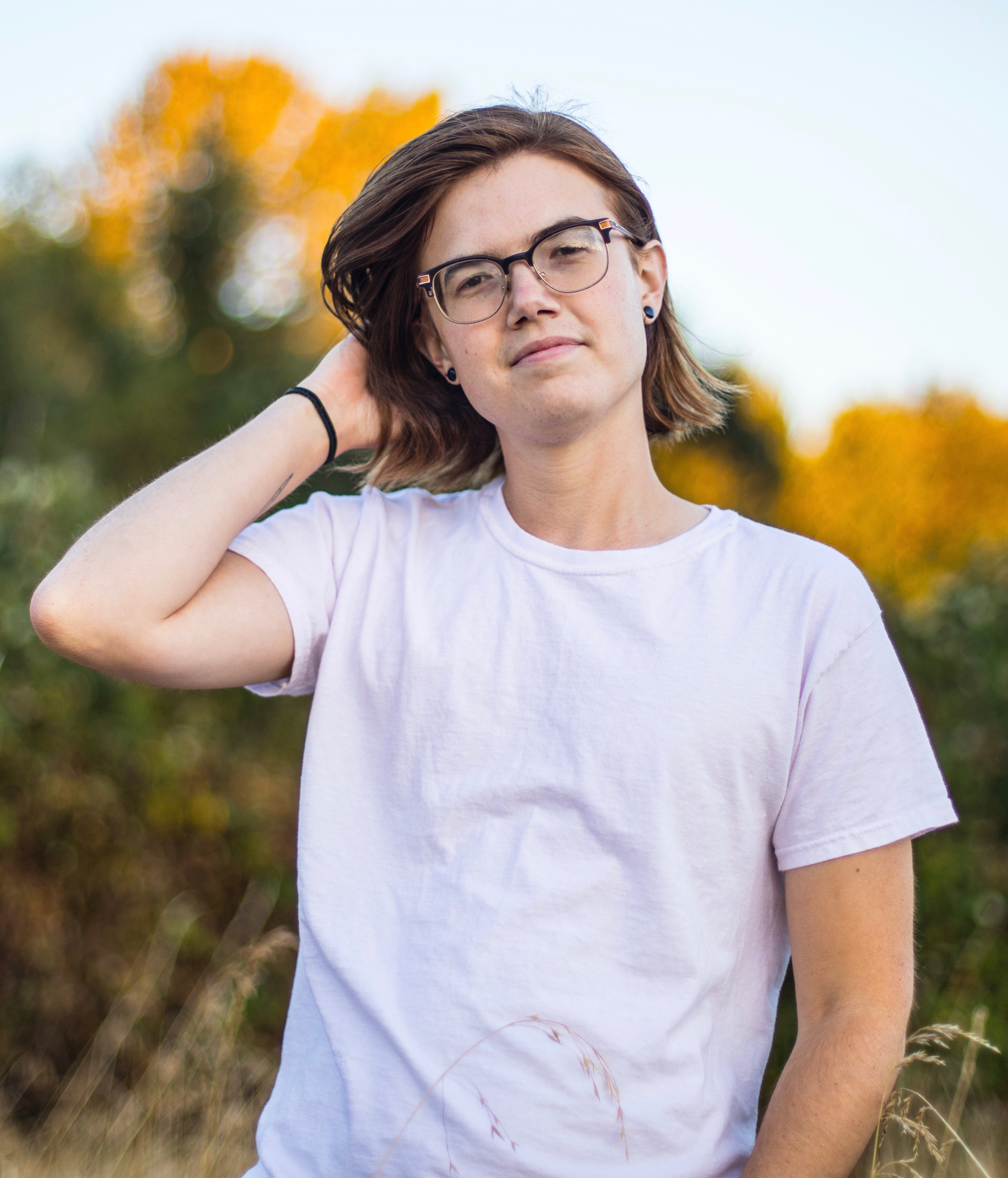 They received a 2016-2017 Made at Hugo House Fellowship for their young adult fiction and were selected to attend the inaugural Tin House YA Workshop in 2019 and the 2020 Tin House Summer Workshop for adult fiction. They created the YA/MG Trans and Nonbinary Voices Masterlist, a database that tracks all books in those age categories written by trans authors about trans characters.
They are a contributor to Take The Mic: Fictional Stories of Everyday Resistance (Arthur A. Levine/Scholastic Books). Their first young adult novel, Between Perfect and Real, will be published by Amulet Books on April 13, 2021, with a second standalone novel to follow.
When they're not writing, they can be found gardening, making art in other mediums, or hiking their beloved Pacific Northwest.
Not sure which books to read? Let our TBF authors tell you which ones they recommend! Visit our Resources page, then scroll down to "TBF One Book Recommendations". You will also find a more complete list of books by each author under TBF Book List.
Between Perfect and Real
LGBTQ, Realistic Fiction, 9781419746017
Recommended for teens
Recommended to read before TBF

Dean Foster knows he's a trans guy. He's watched enough YouTube videos and done enough questioning to be sure. But everyone at his high school thinks he's a lesbian—including his girlfriend Zoe, and his theater director, who just cast him as a "nontraditional" Romeo. He wonders if maybe it would be easier to wait until college to come out. But as he plays Romeo every day in rehearsals, Dean realizes he wants everyone to see him as he really is now––not just on the stage, but everywhere in his life. Dean knows what he needs to do. Can playing a role help Dean be his true self?
Interviews
Videos
When we asked our authors what they were or might have been voted in HS, Ray answered most changed..
Other Fun Facts
I once ate a rattlesnake.
I published my first poem at age 12 in my school's literary journal.
When I was in middle school, I had 18 Britney Spears posters on my wall.
In addition to being a writer, I am also a musician and film photographer.
I am the proud plant parent of 41 houseplants and succulents.