Jessica Spotswood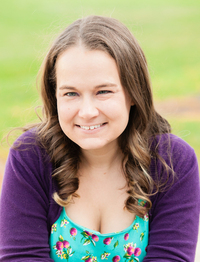 Not sure which books to read? Let our TBF authors tell you which ones they recommend! Visit our Resources page, then scroll down to "TBF One Book Recommendations". You will also find a more complete list of books by each author under TBF Book List.
Wild Swans
Realistic Fiction
Recommended for teens

The summer before Ivy's senior year is going to be golden-all bonfires, barbeques, and spending time with her best friends. For once, she will just get to be. No summer classes, none of Granddad's intense expectations to live up to the family name. For generations, the Milbourn women have lead extraordinary lives-and died young and tragically. Granddad calls it a legacy, but Ivy considers it a curse. Why else would her mother have run off and abandoned her as a child? But when her mother unexpectedly returns home with two young daughters in tow, all of the stories Ivy wove to protect her heart start to unravel. The very people she once trusted now speak in lies. And all of Ivy's ambition and determination cannot defend her against the secrets of the Milbourn past...

A Tyranny of Petticoats: 15 Stories of Belles, Bank Robbers & Other Badass Girls
Realistic Fiction
Recommended for teens

Crisscross America — on dogsleds and ships, stagecoaches and trains — from pirate ships off the coast of the Carolinas to the peace, love, and protests of 1960s Chicago. Join fifteen of today's most talented writers of young adult literature on a thrill ride through history with American girls charting their own course. They are monsters and mediums, bodyguards and barkeeps, screenwriters and schoolteachers, heiresses and hobos. They're making their own way in often-hostile lands, using every weapon in their arsenals, facing down murderers and marriage proposals. And they all have a story to tell. Kekly Magoon and Robin Talley also contributors.

Cahill Witch Chronicles (Book 1): Born Wicked
Fantasy
Recommended for teens

Everybody thinks Cate Cahill and her sisters are eccentric. Too pretty, too reclusive, and far too educated for their own good. But the truth is even worse: they're witches. And if their secret is discovered by the priests of the Brotherhood, it would mean an asylum, a prison ship--or an early grave. Then Cate finds her mother's diary, and uncovers a secret that could spell her family's destruction. Desperate to find alternatives to their fate, Cate starts scouring banned books and questioning rebellious new friends, all while juggling tea parties, shocking marriage proposals, and a forbidden romance with the completely unsuitable Finn Belastra. But if what her mother wrote is true, the Cahill girls aren't safe--not even from each other.

Cahill Witch Chronicles (Book 2): Star Cursed
Fantasy
Recommended for teens

Cate Cahill left everything behind to keep her family safe. Now, with the Brotherhood and a reluctant Finn persecuting witches and women like never before, a divided Sisterhood looks to Cate for answers—answers that she doesn't have. Then, when Cate's friend Sachi is arrested for witchery, a formidable group of war-thirsty Sisters plan to destroy the Brotherhood from the inside, whether or not Cate is ready for battle. Cate doesn't want to be a weapon, and she doesn't want to risk involving Finn in the Sisterhood's schemes. But when her sisters Maura and Tess join the Sisterhood, Maura makes it clear that she'll do whatever it takes to lead the witches to victory. Even if it means sacrifices. Even if it means overthrowing Cate. Even if it means all-out war.

Cahill Witch Chronicles (Book 3): Sisters' Fate
Fantasy
Recommended for teens

A fever ravages New London, but with the Brotherhood sending suspected witches straight to the gallows, the Sisters are powerless against the disease. They can't help without revealing their powers—as Cate learns when a potent display of magic turns her into the most wanted witch in all of New England. To make matters worse, Cate has been erased from the memory of her beloved Finn. While she's torn between protecting him from further attacks and encouraging him to fall for her all over again, she's certain she can never forgive Maura's betrayal. And now that Tess's visions have taken a deadly turn, the prophecy that one Cahill sister will murder another looms ever closer to its fulfillment.
Interviews
Videos
Websites
When we asked our authors what they were or might have been voted in HS, Jessica answered Most Revoltingly Cheerful? (I think I was actually voted Most Likely to be a Millionaire, but this has sadly not come to fruition.
Other Fun Facts
I work for DC Public Library as a childrens library associate, which means I find books about lizards, print out coloring sheets, plan ninja parties, help kids read to therapy dogs, and do a lot of arts and crafts. Its pretty great.
I have a nineteen-year-old black cat named Monkey.
I am a Ravenpuff (Ravenclaw + Hufflepuff).
I think my patronus would be a hedgehog.
My favorite food is veggie nachos with lots of queso.