Niki Smith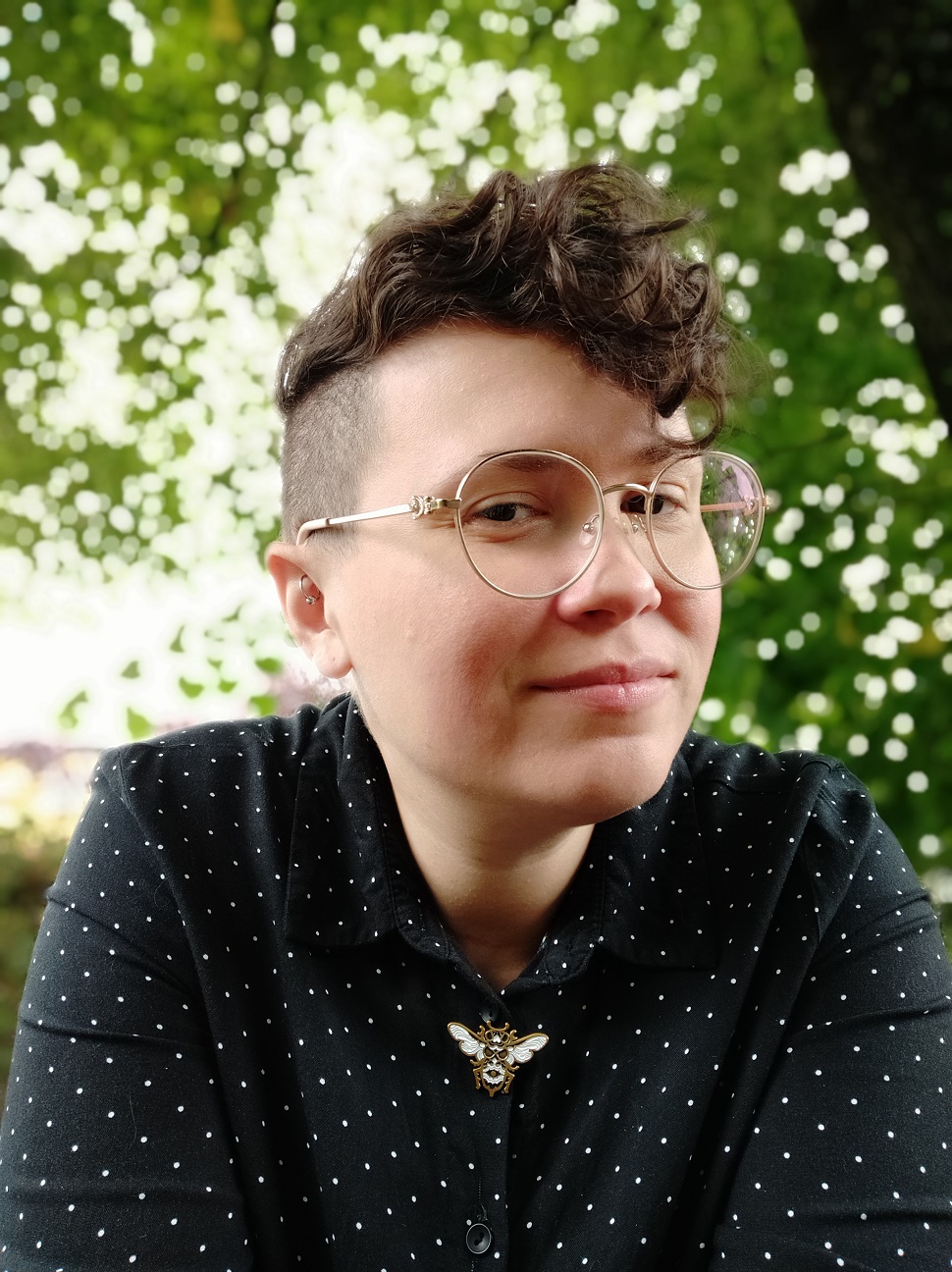 Artist, writer, lover of fine comics (and some pretty trashy ones too). I grew up in Kansas and now call Germany home, and I'm dedicated to filling the world with queer and diverse stories! My debut graphic novel, Crossplay, is a Lambda Literary Award nominee.
Not sure which books to read? Let our TBF authors tell you which ones they recommend! Visit our Resources page, then scroll down to "TBF One Book Recommendations". You will also find a more complete list of books by each author under TBF Book List.
The Deep and Dark Blue
Fantasy, LGBTQ, 9780316485982
Recommended for teens

After a terrible political coup usurps their noble house, Hawke and Grayson flee to stay alive and assume new identities, Hanna and Grayce. Desperation and chance lead them to the Communion of Blue, an order of magical women who spin the threads of reality to their will. As the twins learn more about the Communion, and themselves, they begin to hatch a plan to avenge their family and retake their royal home.While Hawke wants to return to his old life, Grayce struggles to keep the threads of her new life from unraveling, and realizes she wants to stay in the one place that will allow her to finally live as a girl.