Unfortunately, Alan Lawrence Sitomer will not be attending TBF 2016 due to a scheduling conflict.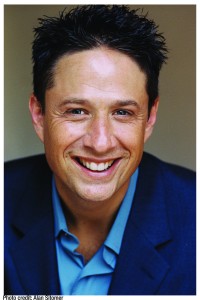 Not sure which books to read? Let our TBF authors tell you which ones they recommend! Visit our Resources page, then scroll down to "TBF One Book Recommendations". You will also find a more complete list of books by each author under TBF Book List.
Caged Warrior (Book 1): Caged Warrior
Realistic Fiction
Recommended for teens

McCutcheon Daniels' life is full of bone-cracking violence. As a star fighter in the gritty underground Mixed Martial Arts circuit in the poorest section of Detroit, McCutcheon fights under the tutelage of his volatile and violent father, not so much for himself but to survive as protector of his beloved five-year old sister, Gemma. We get to know McCutcheon as he battles opponents who are literally trying to kill him and he struggles to find a way to protect her and himself. Along the way, he decides to trust a teacher who has taken an interest in him and discovers the truth about his mother who seemingly disappeared on his thirteenth birthday. A ferocious novel, Caged Warrior is like a great fight movie, a tour-de-force of relentless conflict, but one that is leavened with rich characters and meaningful and loving relationships.

Caged Warrior (Book 2): Noble Warrior
Realistic Fiction
Recommended for teens

After placing teenage mixed martial arts phenom McCutcheon Daniels and his mother and sister in the Witness Relocation Program,the FBI comes to realize they have a unique asset on their hands. Recruited to help the FBI, McCutcheon finds himself hunting bad guys. But when he discovers that the notorious Priests have targeted Kaitlyn-the girl he loves and was forced to leave behind-as a way to seek revenge on the Daniels family, MD convinces the FBI to send him right into the belly of the beast: Jenkells State Penitentiary where the mob boss of Detroit is serving time. Yet in his universe where up is down, McCutcheon ends up disavowed by the government and left to rot in one of America's most notorious prisons. It's there here connects with his father and discovers the truth about his circumstances. McCutcheon, a trained urban warrior, escapes and sets out for revenge on those who betrayed him and his family.

Hip-Hop High School
Realistic Fiction
Recommended for teens

Theresa Anderson is every kind of smart: too smart-mouthed for her own good, street smart enough to deal with a neighborhood that gets more dangerous every day, and more book smart than anyone knows. But with the example of her super-achieving older brother towering above her, Theresa hasn't even been trying. How can a girl compete against the family favorite, especially when he's a certified local hero? With her parents and her teachers always on her case, and her best friend pregnant and dropped out of school, Theresa turns to hip-hop for comfort. Her favorite singers seem to understand her when no one else does. Everything changes when a new man comes into Theresa's life: Devon, whose tough-guy reputation conceals a blazing ambition for academic success. Devon helps Theresa face up to her own talent and ambition, and together they set off on a three-year quest to beat the SAT and get into top colleges. But then Devon gets shot in a street fight, leaving Theresa with two piles of unfinished college applications-her own and Dev's-and time running out. . . .

Homeboyz
Realistic Fiction
Recommended for teens

When Teddy Anderson's little sister Tina is gunned down randomly in a drive-by shooting, the gangstas who rule the streets in the Anderson family's rapidly deteriorating neighborhood dismiss the incident as just another case of RP, RT-wrong place, wrong time. According to gangsta logic, Tina doesn't even count as a statistic. Teddy's family is devastated. Mrs. Anderson sinks into deep depression while Pops struggles to run both the household and his declining laundry business. The Andersons are shocked still further when Teddy is arrested and thrown in prison for attempted homicide after his elaborately laid plans for revenge against his sister's killer are foiled by the cops. Teddy soon finds himself out of prison on house arrest, and in the capable hands of Officer Mariana Diaz, the smart, tough probation officer assigned to oversee his endless hours of community service. As part of the innovative rehabilitation program Diaz runs, Teddy is assigned to tutor Micah, a twelve-year-old orphan and would-be gansta. As Teddy goes through the motions of complying with the terms of his probation, Diaz has no idea that he is using his genius-level computer hacker skills to plot his final vengeance and to defraud the state education system of hundreds of thousands of dollars. But even though Teddy thinks he knows it all, he fails to see how Micah's desperate need for love and trust just might have the power not only to pierce all Teddy's defenses, but to save his family.
Interviews
Videos
When we asked our authors what they were or might have been voted in HS, Unfortunately, Alan answered I got along with all kinds in HS but was always pretty much of a loner, too. Was an editor of the school's literary mag my senior year but beyond that, I wasn't voted anything.
Other Fun Facts
I am allergic to mangoes.
I love nerds, outcasts and misfits as long as they are not jerks.
As a teen, I have no idea how I "escaped" with my life (don't think I made it out with my sanity, though).
I'd write books for free even I wasn't being paid to be an author (but please don't tell my publishers that). I love writing that much.
I meditate.