Alyssa Sheinmel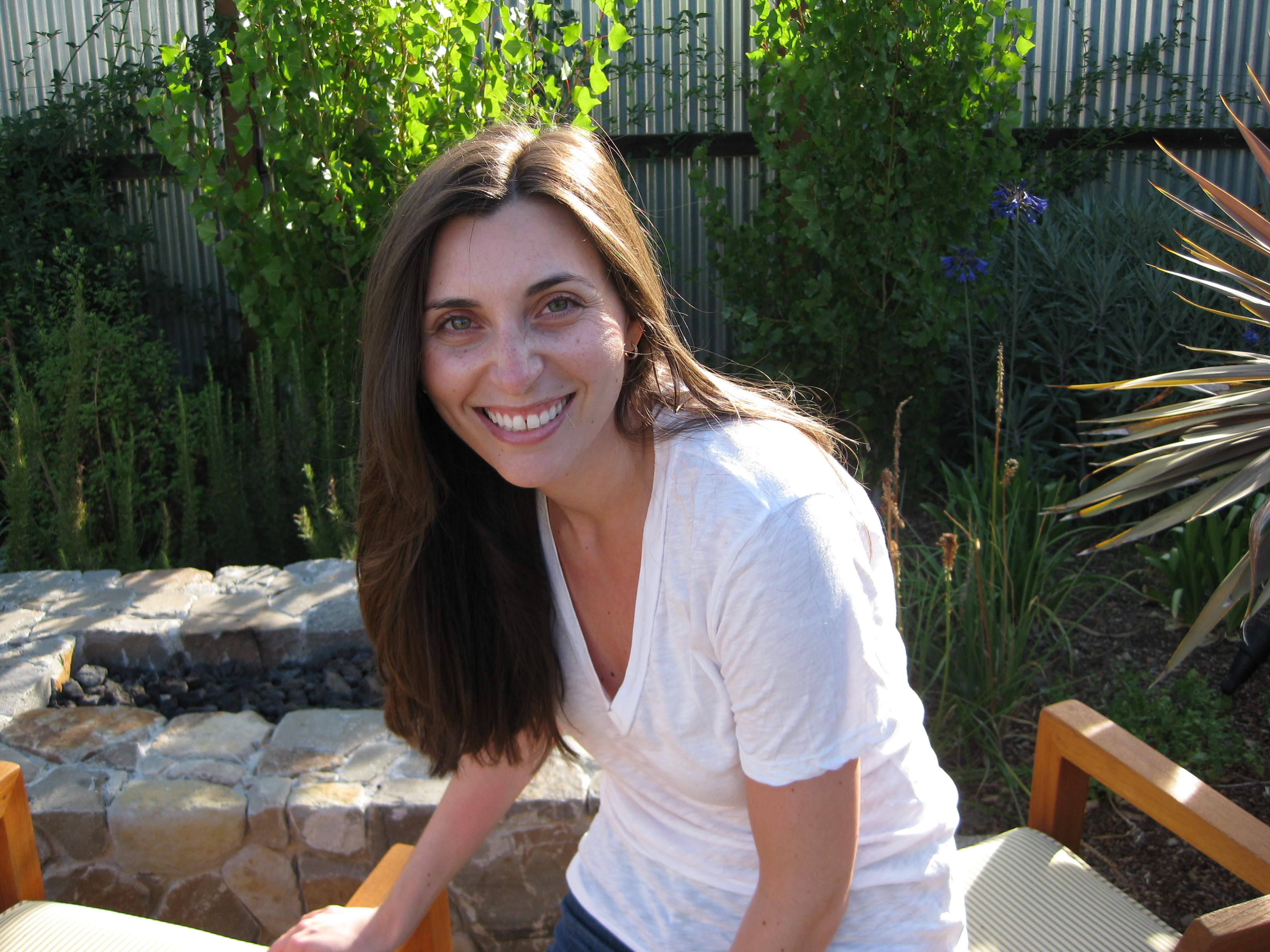 I was born in Stanford, California, and even though I moved across the country to New York when I was six years old, I still think of myself as a California girl.
I still remember the very first chapter book I ever read—The One in the Middle is the Green Kangaroo, by Judy Blume. Before long, reading was my favorite thing in the world. I loved it so much that when there was nothing to read, I wrote my own stories just to give myself something to read. And when there was no pen and paper to be had, I just made up stories in my head.
When I was eleven years old, I began going to a new school in New York City. The teachers there were very supportive of my reading and writing. One teacher there encouraged me to read more F. Scott Fitzgerald, and another introduced me to magical realism, and another tried to convince me that there was more to Ernest Hemingway than lessons in fly fishing. (She was right, of course!) And still another teacher let me write a sequel to one of my favorite novels and call it a school project, even though it was the sort of thing I would have done just for the fun of it.
After high school, I attended Barnard College, where I was lucky enough to have more wonderful teachers encouraging me to write and introducing me to new authors. One of my favorite professors told me to read Joan Didion (who quickly became one of my all-time favorite writers), and another beloved professor insisted that there was nothing more to Ernest Hemingway than lessons in fly fishing (and I argued with her a lot about that).
After college, I worked at a literary agency, and then for a long time in the marketing department at a publishing house. I wrote my first few books—The Beautiful Between, The Lucky Kind, and The Stone Girl—in the evenings and on the weekends. No matter how busy I was, I was lucky enough to find time to write. I loved my old job, but eventually I knew it was time to try to be a full-time writer—and (so far!), I've never wanted to be anything else.
Not sure which books to read? Let our TBF authors tell you which ones they recommend! Visit our Resources page, then scroll down to "TBF One Book Recommendations". You will also find a more complete list of books by each author under TBF Book List.
The Castle School: For Troubled Girls
Mystery, 9781728220987
Recommended for teens
Recommended to read before TBF

When Moira Dreyfuss's parents announce that they're sending her to an all-girls boarding school deep in the Maine woods, Moira isn't fooled. She knows her parents are punishing her; she's been too much trouble since her best friend, Nathan, died―and for a while before that. At the Castle School, isolated from the rest of the world, Moira will be expected to pour her heart out to the odd headmaster, Dr. Prince. But she isn't interested in getting over Nathan's death or befriending her fellow students. On her first night there, Moira hears distant music. On her second, she discovers the lock on her window is broken. On her third, she and her roommate venture outside...and learn that they're not so isolated after all. There's another, very different, Castle School nearby―this one filled with boys whose parents sent them away, too. Moira is convinced that the Castle Schools and the doctors who run them are hiding something. But exploring the schools will force Moira to confront her overwhelming grief―and the real reasons her parents sent her away.

A Danger to Herself and Others
Mystery, Realistic Fiction, 9781492667247
Recommended for teens
Recommended to read before TBF

Four walls. One window. No way to escape. Hannah knows there's been a mistake. She didn't need to be institutionalized. What happened to her roommate at her summer program was an accident. As soon as the doctors and judge figure out that she isn't a danger to herself or others, she can go home to start her senior year. In the meantime, she is going to use her persuasive skills to get the staff on her side. Then Lucy arrives. Lucy has her own baggage. And she may be the only person who can get Hannah to confront the dangerous games and secrets that landed her in confinement in the first place.

What Kind of Girl
LGBTQ, Realistic Fiction, 9781492667278
Recommended for teens
Recommended to read before TBF

The girls at North Bay Academy are taking sides. It all started when Mike Parker's girlfriend showed up with a bruise on her face. Or, more specifically, when she walked into the principal's office and said Mike hit her. But her classmates have questions. Why did she go to the principal and not the police? Why did she stay with Mike if he was hurting her? Obviously, if it's true, Mike should face the consequences. But is it true? Some girls want to rally for Mike's expulsion—and some want to rally around Mike. As rumors about what really happened spread, the students at North Bay Academy will question what it means to be guilty or innocent, right or wrong.
When we asked our authors what they were or might have been voted in HS, Alyssa answered most likely to be seen reading in between classes.
Other Fun Facts
I wrote my college admissions essay about Ann M. Martin's The Baby-Sitter's Club.
I worked in publishing before I began writing full-time.
The first chapter book I ever read was Judy Blume's The One in the Middle is the Green Kangaroo.
I'm originally from California. (Which is why so many of my books take place there!)
I always read at least a few pages before I write each day.