Benjamin Alire Sáenz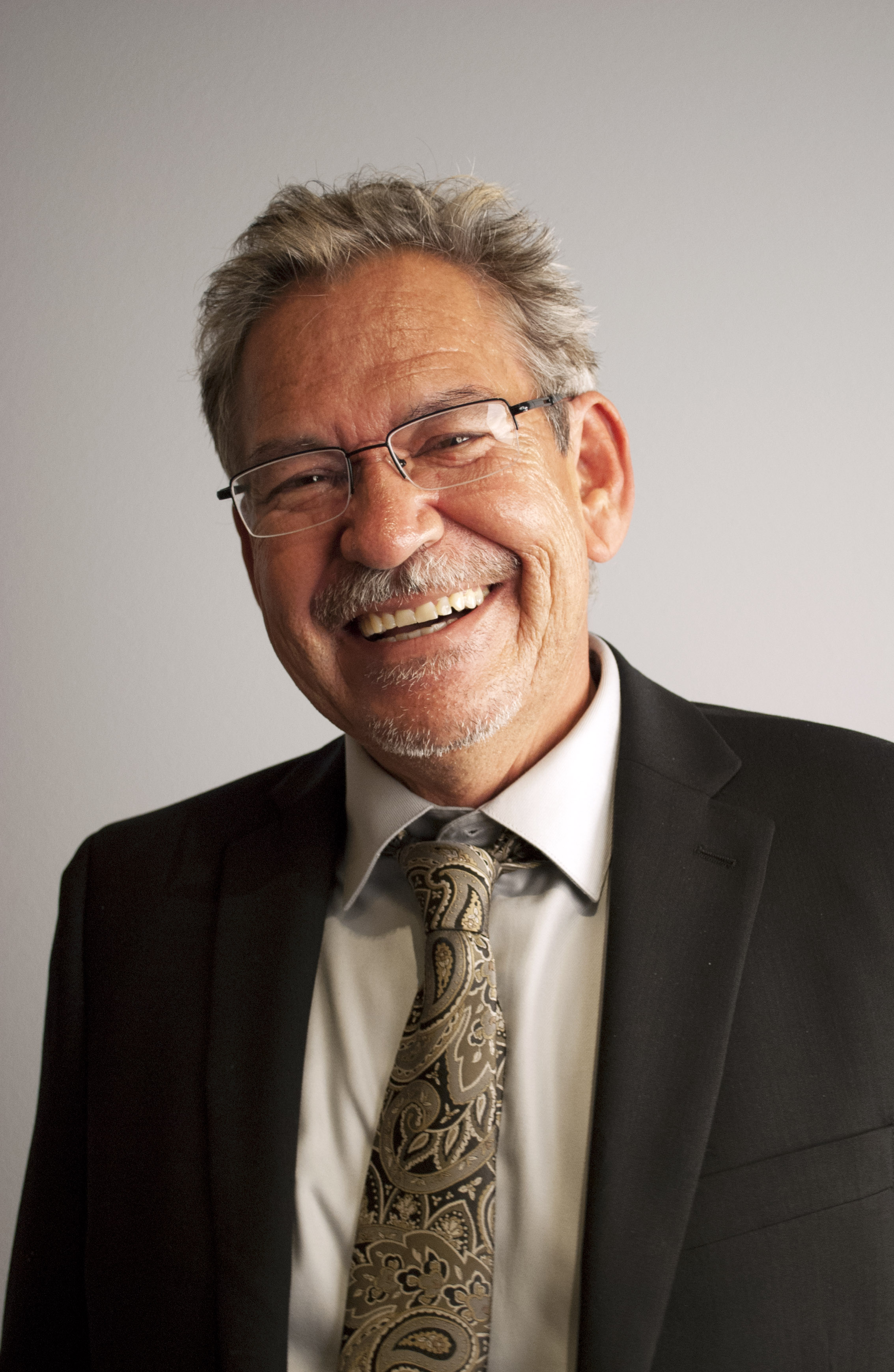 Benjamin Alire Sáenz is an author of poetry and prose for adults and teens. He is the winner of the PEN/Faulkner Award and the American Book Award for his books for adults. Aristotle and Dante Discover the Secrets of the Universewas a Printz Honor Book, the Stonewall Award winner, the Pura Belpre Award winner, the Lambda Literary Award winner, and a finalist for the Amelia Elizabeth Walden Award. His first novel for teens, Sammy and Juliana in Hollywood, was an ALA Top Ten Book for Young Adults and a finalist for the Los Angeles Times Book Prize. His second book for teens, He Forgot to Say Goodbye, won the Tomás Rivera Mexican American Children's Book Award, the Southwest Book Award, and was named a New York Public Library Book for the Teen Age. He teaches creative writing at the University of Texas, El Paso.
Not sure which books to read? Let our TBF authors tell you which ones they recommend! Visit our Resources page, then scroll down to "TBF One Book Recommendations". You will also find a more complete list of books by each author under TBF Book List.
The Inexplicable Logic of My Life (Released 3/17)
LGBTQ, Realistic Fiction, 9780544586505
Recommended for teens

Sal used to know his place with his adoptive gay father, their loving Mexican American family, and his best friend, Samantha. But it's senior year, and suddenly Sal is throwing punches, questioning everything, and realizing he no longer knows himself. If Sal's not who he thought he was, who is he?

Aristotle and Dante Discover the Universe
LGBTQ, Realistic Fiction, 9781442408937
Recommended for teens

Aristotle is an angry teen with a brother in prison. Dante is a know-it-all who has an unusual way of looking at the world. When the two meet at the swimming pool, they seem to have nothing in common. But as the loners start spending time together, they discover that they share a special friendship--the kind that changes lives and lasts a lifetime. And it is through this friendship that Ari and Dante will learn the most important truths about themselves and the kind of people they want to be.

He Forgot to Say Goodbye
Realistic Fiction, 9781416994343
Recommended for teens

Two teenaged boys with very different lives find that they share a common bond--fathers they have never met who left when they were small boys--and in spite of their differences, they become close when they each need someone who understands.

Sammy and Juliana in Hollywood
Realistic Fiction, 9780060843748
Recommended for teens

As a Chicano boy living in the unglamorous town of Hollywood, New Mexico, and a member of the graduating class of 1969, Sammy Santos faces the challenges of "gringo" racism, unpopular dress codes, the Vietnam War, barrio violence, and poverty.
Interviews
Videos
When we asked our authors what they were or might have been voted in HS, Benjamin Alire answered I would have been voted the guy who talked the fastest to get out of trouble. Once, when I got a tardy slip, I had to write down the reason why I was late, and I wrote: "I was walking by the auto-mechanics building and I got hit by a runaway car." Or I might have been awarded: "The guy most likely to read all the books he wasn't supposed to read." I was reading The Exorcist in history class and the teacher confiscated my book and asked me if I wasn't afraid of winding up in hell .
Other Fun Facts
I tell everybody I don't like to eat fast food. But I love Big Macs and French fries and I like to sit in the parking lot and eat my Big Mac in private.
I like chic flicks more than I like adventure movies. And speaking of movies, I get very interactive while I watch movies and my friends have to nudge me and remind me that it's only a movie. And yes, I cry during moves. But I laugh too.
Maybe this isn't such a fun fact, but I suffered from having a lot of acne when I was in high school. But it cleared up.
I helped take up signatures in our high school to change the dress code and helped organize a sit down strike. We got the dress code changed.
I was elected vice-president of Lynn Junior High School. I ran against two of the most popular students in the school. I was a nobody. But I won. It gave the best speech and the first time I ever spoke in public. I was terrified but I pretended not to be.