Julian Randall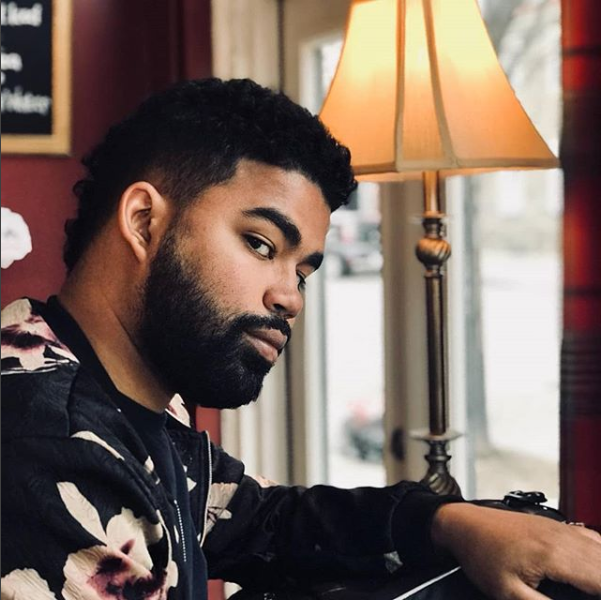 Julian Randall is a Living Queer Black poet from Chicago. He has received fellowships from Cave Canem, CantoMundo, Callaloo, BOAAT and the Watering Hole. Julian is the recipient of a Pushcart Prize. Julian is the winner of the 2019 Betty Berzon Emerging Writer Award from the Publishing Triangle.
His writing has been published in New York Times Magazine, Ploughshares, and POETRY, and anthologized in Black Boy Joy (which debuted at #1 on the NYT Best Seller list), Wild Tongues Can't Be Tamed and Furious Flower.
He has essays in The Atlantic, Vibe Magazine, Los Angeles Review of Books, and other venues. He holds an MFA in Poetry from Ole Miss.
He is the author of Refuse (Pitt, 2018), winner of the 2017 Cave Canem Poetry Prize and a finalist for a 2019 NAACP Image Award, as well as the middle grade novel Pilar Ramirez And The Escape from Zafa (Holt, Winter 2022), and The Dead Don't Need Reminding: Essays (Bold Type Books, Spring 2023).
Not sure which books to read? Let our TBF authors tell you which ones they recommend! Visit our Resources page, then scroll down to "TBF One Book Recommendations". You will also find a more complete list of books by each author under TBF Book List.
Pilar Ramirez and the Escape from Zafa: Pilar Ramirez Series (Book 1)
Fantasy, 9781250774101
Recommended for teens
Recommended to read before TBF

Twelve-year-old Pilar Violeta "Purp" Ramirez's world is changing, and she doesn't care for it one bit. Her Chicago neighborhood is gentrifying and her chores have doubled since her sister, Lorena, left for college. The only constant is Abuela and Mami's code of silence around her cousin Natasha—who vanished in the Dominican Republic fifty years ago during the Trujillo dictatorship. When Pilar hears that Lorena's professor studies such disappearances, she hops on the next train to take matters into her own hands. After snooping around the professor's empty office, she discovers a folder with her cousin's name on it . . . and gets sucked into the blank page within. She lands on Zafa, an island swarming with coconut-shaped demons, butterfly shapeshifters, and a sinister magical prison where her cousin is being held captive. Pilar will have to go toe-to-toe with the fearsome Dominican boogeyman, El Cuco, if she has any hope of freeing Natasha and getting back home.
When we asked our authors what they were or might have been voted in HS, Julian answered I won "Always at School".
Other Fun Facts
The first thing I ever felt proud of writing was a slam poem about the Old Spice Man, this was also how I asked my date to prom senior year
Pilar would have been my name if I had been born my mother's daughter
Me and Pilar are from the same block, her house in the book is a slight variation on the house that was across the street from mine
My favorite thing to do when not writing is listen to an audiobook and play 2k
I went to school with Michael Jordan's daughter for a semester of 3rd grade, we had crushes on each other but I was mostly oblivious to this fact