James Ponti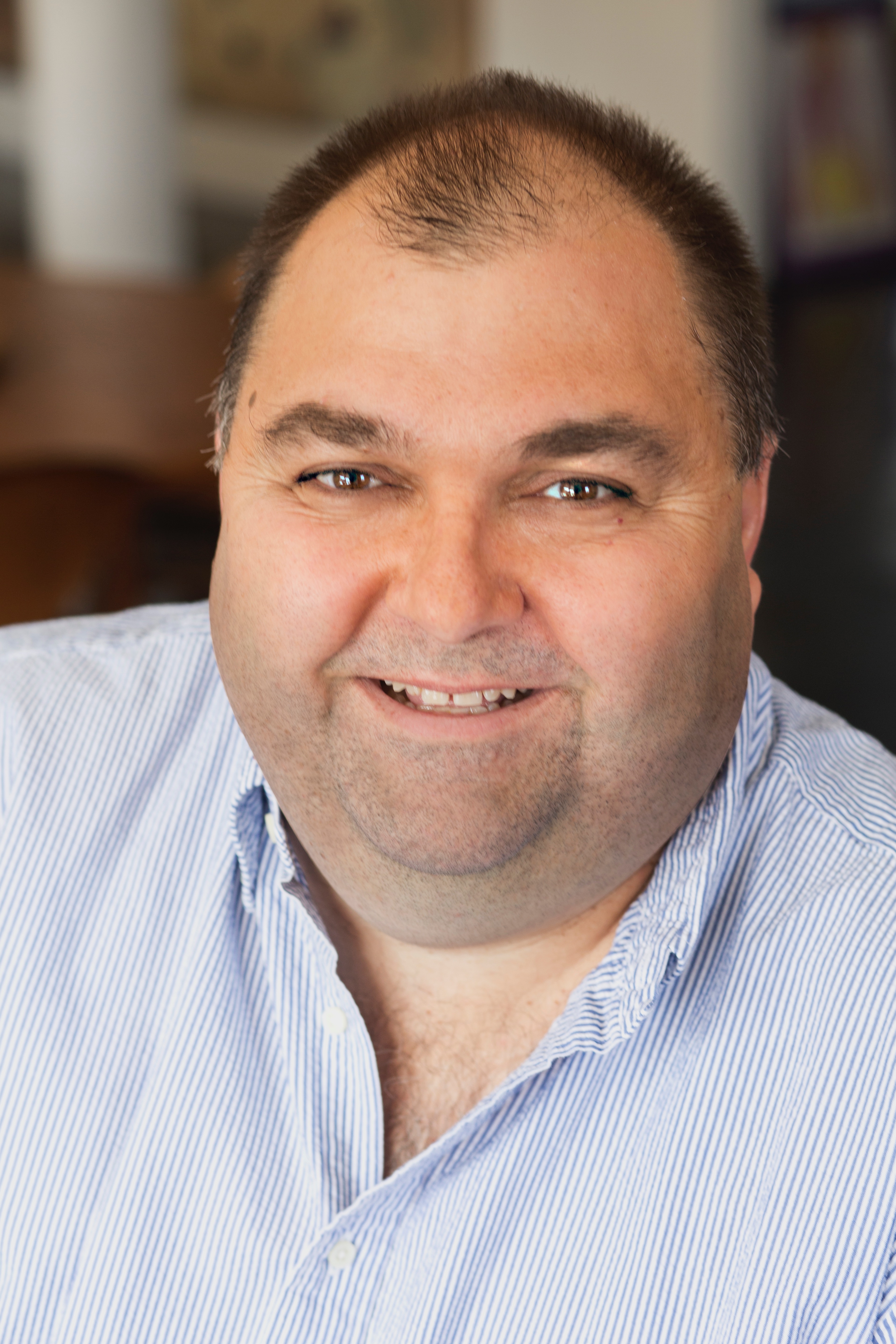 James Ponti was born in Italy, raised in Florida, and went to college in California. After receiving a degree in screenwriting from the USC Film School, he began a career writing and producing television shows for the likes of Nickelodeon, Disney Channel, PBS, Spike TV, History Channel, and Golf Channel. James loves writing, travel, and the Boston Red Sox. He lives with his family in Maitland, Florida.
Not sure which books to read? Let our TBF authors tell you which ones they recommend! Visit our Resources page, then scroll down to "TBF One Book Recommendations". You will also find a more complete list of books by each author under TBF Book List.
Framed!: Framed series (Book 1)
Middle School, Mystery, 9781481436304
Recommended for teens

So you're only halfway through your homework and the Director of the FBI keeps texting you for help…What do you do? Save your grade? Or save the country? If you're Florian Bates, you figure out a way to do both. Florian is twelve years old and has just moved to Washington. He's learning his way around using TOAST, which stands for the Theory of All Small Things. It's a technique he invented to solve life's little mysteries such as: where to sit on the on the first day of school, or which Chinese restaurant has the best eggrolls. But when he teaches it to his new friend Margaret, they uncover a mystery that isn't little. In fact, it's HUGE, and it involves the National Gallery, the FBI, and a notorious crime syndicate known as EEL. Can Florian decipher the clues and finish his homework in time to help the FBI solve the case?

Vanished!: Framed series (Book 2)
Middle School, Mystery, 9781481436335
Recommended for teens

After helping the FBI solve an art theft at the National Gallery and uncovering a DC spy ring, Florian's finding life at Alice Deal Middle School a little boring. But that's all about to change! His FBI handler, Marcus, has a job for him! Is it a bank robbery? Counterfeit ring? International espionage? Actually it's middle school pranks… Sounds pretty ordinary except that the pranks are happening at a prestigious private school attended by the President's daughter who may—or may not—be involved. So Florian and Margaret are going undercover to see if they can use their TOAST skills to figure out what's going on before the media gets hold of the story. However, once the crime-solving pair arrive at the school, they discover that there's a lot more than a few pranks going on and the conspiracy of silence reaches all the way to the top. Then a student vanishes in the middle of a concert at the Kennedy Center and things take a sinister turn! Can Florian and Margaret save the day? Or are they about to get toasted?

Trapped!: Framed series (Book 3)
Middle School, Mystery, 9781534408913
Recommended for teens

When Florian and Margaret's FBI supervisor, Marcus Rivers, is accused of a crime, it's up to this mystery solving duo to jump into action and clear his name, because Marcus is more than their boss—he's family. The case involves one of Marcus's first investigations for the FBI and a Russian spy ring. However, when the spy they are chasing learns what they're up to, the tables are turned, and Marcus finds himself implicated in a variety of crimes, including theft, corruption, and espionage. For Florian and Margaret, it just got personal. They're going to catch the spy and clear Marcus's name…even if they have to break into (and out of) the Library of Congress to do it.

City Spies: City Spies series (Book 1)
Middle School, Mystery, 9781534414914
Recommended for teens
Recommended to read before TBF

Sara Martinez is a hacker. She recently broke into the New York City foster care system to expose her foster parents as cheats and lawbreakers. However, instead of being hailed as a hero, Sara finds herself facing years in a juvenile detention facility and banned from using computers for the same stretch of time. Enter Mother, a British spy who not only gets Sara released from jail but also offers her a chance to make a home for herself within a secret MI6 agency. Operating out of a base in Scotland, the City Spies are five kids from various parts of the world. When they're not attending the local boarding school, they're honing their unique skills, such as sleight of hand, breaking and entering, observation, and explosives. All of these allow them to go places in the world of espionage where adults can't. Before she knows what she's doing, Sarah is heading to Paris for an international youth summit, hacking into a rival school's computer to prevent them from winning a million euros, dangling thirty feet off the side of a building, and trying to stop a villain…all while navigating the complex dynamics of her new team. No one said saving the world was easy…

Golden Gate: City Spies series (Book 2)
Mystery, 9781534414945
Recommended for teens
Recommended to read before TBF

After thwarting a notorious villain at an eco-summit in Paris, the City Spies are gearing up for their next mission. Operating out of a base in Scotland, this secret team of young agents working for the British Secret Intelligence Service's MI6 division have honed their unique skills, such as sleight of hand, breaking and entering, observation, and explosives. All of these allow them to go places in the world of espionage where adults can't. Fourteen-year-old Sydney is a surfer and a rebel from Bondi Beach, Australia. She's also a field ops specialist for the City Spies. Sydney is excited to learn that she'll be going undercover on the marine research vessel the Sylvia Earle. But things don't go exactly as planned, and while Sydney does find herself in the spotlight, it's not in the way she was hoping. Meanwhile, there's been some new intel regarding a potential mole within the organization, offering the spies a lead that takes them to San Francisco, California. But as they investigate a spy who died at the Botanical Gardens, they discover that they are also being investigated. And soon, they're caught up in an adventure filled with rogue missions and double agents!
When we asked our authors what they were or might have been voted in HS, James answered I was the runner up for several including Wittiest, which I guess means I was the second funniest in my high school class.
Other Fun Facts
I was born in Pisa, Italy home of the leaning tower and birthplace of Galileo. (Which means I'll never be the most famous person from my hometown.)
I wrote for the Mickey Mouse Club when Britney Spears, Justin Timberlake, Christina Aguilera, and Ryan Gosling were all mouseketeers. We all started on the same day.
I dressed up like Davy Crockett and told bad jokes in a canoe at Disney World every summer during college.
My mom took me to see my first movie the week I was born. (She couldn't get a baby-sitter.) It was Dr. Terror's House of Horrors.
I met my wife on a blind date and we've been married for over thirty years.