Tamora Pierce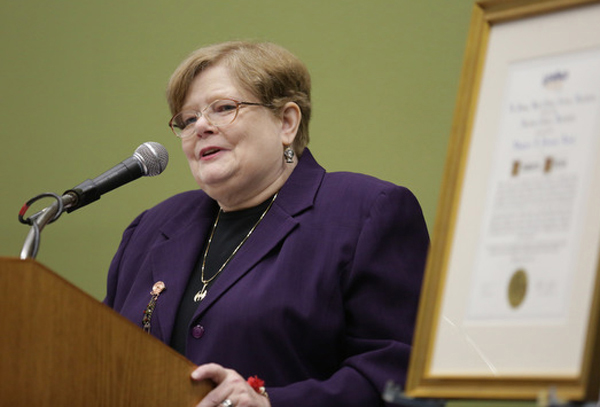 Not sure which books to read? Let our TBF authors tell you which ones they recommend! Visit our Resources page, then scroll down to "TBF One Book Recommendations". You will also find a more complete list of books by each author under TBF Book List.
Song of the Lioness (Book 1): Alanna: The First Adventure
Fantasy
Recommended for teens

Eleven-year-old Alanna, who aspires to be a knight even though she is a girl, disguises herself as a boy to become a royal page, and learns many hard lessons along her path to high adventure.

Song of the Lioness (Book 2): In the Hands of the Goddess
Fantasy
Recommended for teens

Pursuing her desire to be a knight, Alanna learns many things in her role as squire to Prince Jonathan, but fears Duke Roger, an ambitious sorcerer with whom she knows she will one day have to deal.
Interviews
Videos
When we asked our authors what they were or might have been voted in HS, Tamora answered Most Likely to Have Her Head in a Book.
Other Fun Facts
Tammy is "Tamora" because the nurse spelled "Tamara" wrong on her birth certificate and it stuck.
She can never remember how many cats she has, but she knows there are more than seven.
She has lost count of the number of times she's read Louisa May Alcott's An Old Fashioned Girl.
She once brought a chicken home to her studio apartment from a New York park.
The Song of the Lioness was originally one book for adults, but an agent advised Tammy to chop it up and rewrite it for teens. She's never looked back.