Danielle Paige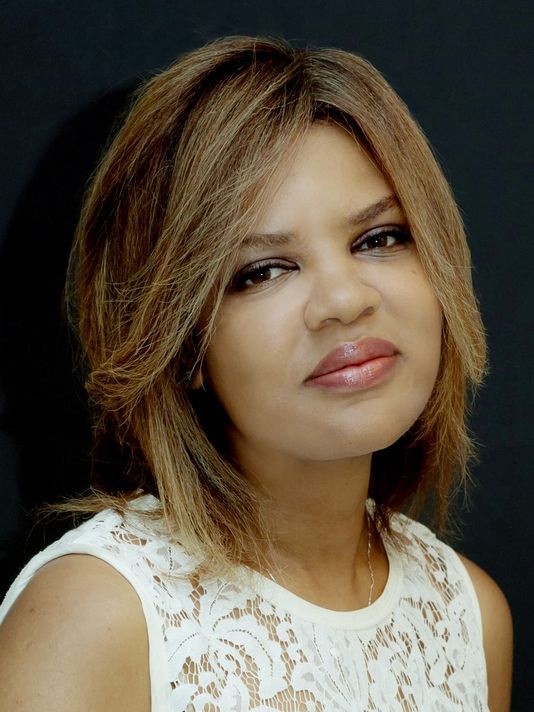 Danielle Paige is the New York Times bestselling author of the Dorothy Must Die series, and the upcoming Stealing Snow series (Bloomsbury, 2016). In addition to writing young adult books, she works in the television industry, where she's received a Writers Guild of America Award and was nominate d for several Daytime Emmys. She is a graduate of Columbia University and currently lives in New York City.
Not sure which books to read? Let our TBF authors tell you which ones they recommend! Visit our Resources page, then scroll down to "TBF One Book Recommendations". You will also find a more complete list of books by each author under TBF Book List.
Dorothy Must Die (Book 1)
Fantasy, 9780062280671
Recommended for teens

Amy Gumm, the other girl from Kansas, has been recruited by the Revolutionary Order of the Wicked to stop Dorothy who has found a way to come back to Oz, seizing a power that has gone to her head -- so now no one is safe!

The Wicked Will Rise (Dorothy Must Die: Book 2)
Fantasy, 9780062280701
Recommended for teens

Amy's job as assassin didn't work out as planned. Dorothy is still alive. The Order has vanished. And the home she couldn't wait to leave behind might be in danger.

Yellow Brick War (Dorothy Must Die: Book 3)
Fantasy, 9780062280732
Recommended for teens

To fight for Oz and save Kansas from power-hungry dictator Dorothy's latest plot, Amy teams up with the Revolutionary Order of the Wicked and finds herself working alongside the Wicked Witch of the West.

The End of Oz (Dorothy Must Die: Book 4)(Released 3/17)
Fantasy, 9780062423771
Recommended for teens

Stealing Snow (Book 1)
Fairy Tales, Fantasy, 9781681190761
Recommended for teens

Seventeen-year-old Snow escapes a mental hospital by racing into the woods where she finds herself in icy Algid--her true home--with witches, thieves, an alluring boy named Kai, and she discovers her royal lineage.
Interviews
Websites
When we asked our authors what they were or might have been voted in HS, Danielle answered Most Likely to Anchor the Evening News. (I was editor of my school paper)..
Other Fun Facts
I used to write for soaps.
I was President of my 4-H club just so I could use the microphone in 6th grade.
I once dressed as a dairy maid and gave away cereal in Times Square.
I wrote a pilot for MTV.