G. Neri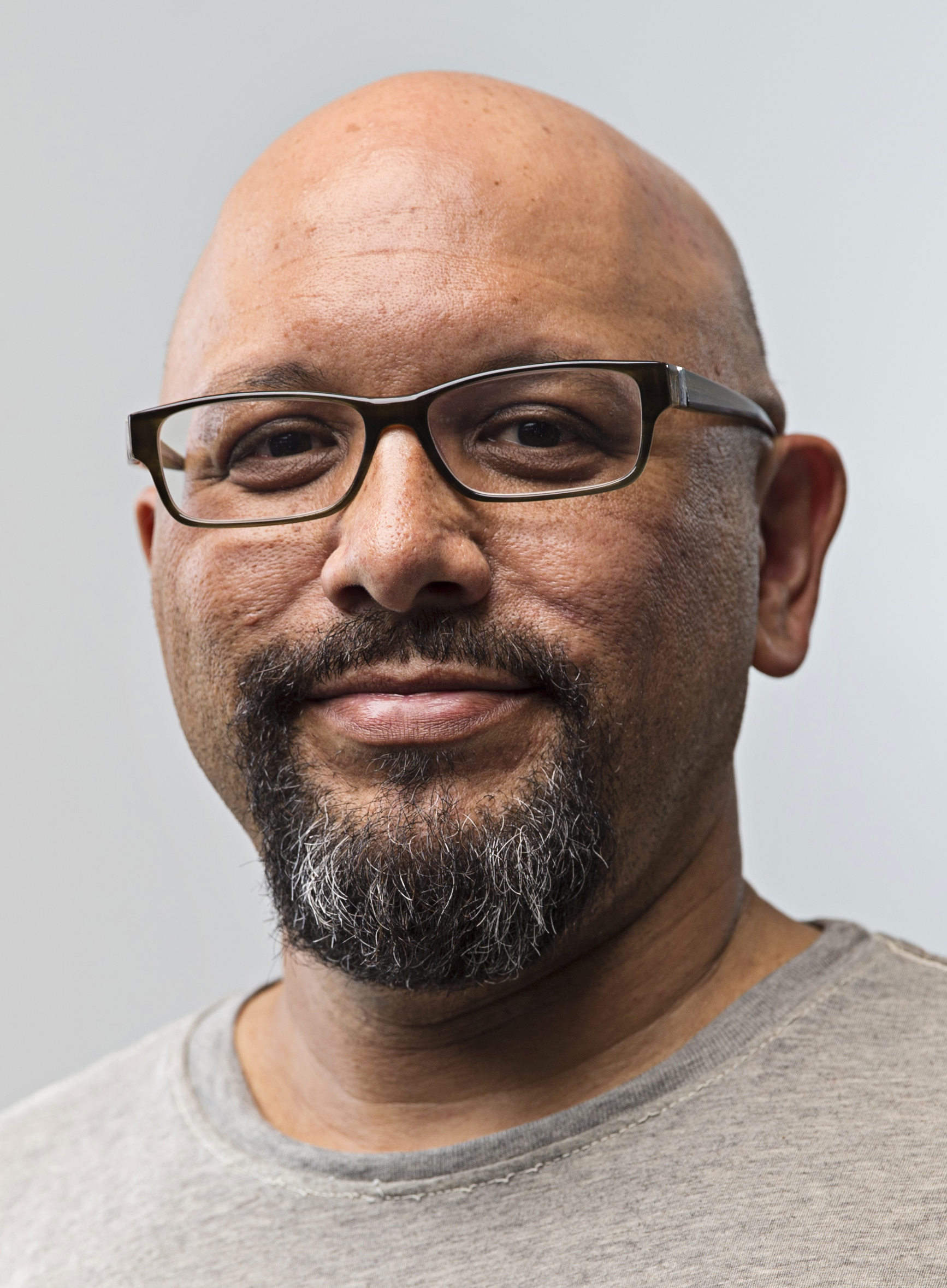 G. Neri is the Coretta Scott King honor-winning author of Yummy: the Last Days of a Southside Shorty and the recipient of the Lee Bennett Hopkins Promising Poet Award for his free-verse novella, Chess Rumble. His books have been translated into multiple languages in over 25 countries. They include the novels Tru & Nelle, A Christmas Tale, Ghetto Cowboy, Knockout Games, Surf Mules, and the free-verse picture book bios, Hello, I'm Johnny Cash and When Paul Met Artie. In 2017, he was awarded a National Science Foundation grant that sent him to Antarctica to research a new book.
Prior to becoming a writer, Neri was a filmmaker, an animator/illustrator, a digital media producer, and a founding member of The Truth anti-smoking campaign. Neri currently writes full-time and lives on the Gulf Coast of Florida with his wife and daughter.
Not sure which books to read? Let our TBF authors tell you which ones they recommend! Visit our Resources page, then scroll down to "TBF One Book Recommendations". You will also find a more complete list of books by each author under TBF Book List.
Grand Theft Horse
Graphic Novel, Non-Fiction, 9781620148556


Gail Ruffu was a rookie trainer known for her unconventional methods and ability to handle dangerous horses. When she became part owner of an untamed thoroughbred named Urgent Envoy, everything changed. After Urgent Envoy showed real promise, her co-owners forced Gail to speed up training and race him too early, causing the horse to develop a hairline fracture. Refusing to drug the horse to keep it running, Gail lost Urgent Envoy to her partners, who pushed the horse even harder. One more race would kill him. When nobody heeded her warnings, Gail had to act. So on Christmas Eve, she rescued her own horse. A modern-day outlaw, Gail evaded private investigators and refused to give the horse up. Blacklisted by the racing world, she learned the law at night to take on a powerful L.A. attorney determined to crush her in court. As she stood up for the humane treatment of racehorses, she also faced down the system that caused their demise.

Ghetto Cowboy
Realistic Fiction, 9780763649227
Recommended for teens

Twelve-year-old Cole's behavior causes his mother to drive him from Detroit to Philadelphia to live with a father he has never known, but who soon has Cole involved with a group of African-American "cowboys" who rescue horses and use them to steer youths away from drugs and gangs.

Yummy: The Last Days of a Southside Shorty
Graphic Novel, Non-Fiction, 9781584302674
Recommended for teens

In August of 1994, 11-year-old Robert "Yummy" Sandifer — nicknamed for his love of sweets — fired a gun at a group of rival gangmembers, accidentally killing a neighborhood girl, Shavon Dean. Police searched Chicago's southside for three days before finding Yummy dead in a railway tunnel, killed by members of the drug gang he'd sought to impress. The story made such an impact that Yummy appeared on the cover of TIME magazine, drawing national attention to the problems of inner city youth in America. Yummy: The Last Days of a Southside Shorty relives the confusion of these traumatic days from the point of view of Roger, a neighborhood boy who struggles to understand the senseless violence swirling through the streets around him. Awakened by the tragedy, Roger seeks out answers to difficult questions — was Yummy a killer or a victim? Was he responsible for his actions or are others to blame?

Knockout Games
Realistic Fiction, 9781467732697
Recommended for teens

Knockout Games is set in modern day St. Louis amidst a disturbing rash of seemingly random attacks on bystanders by a group of urban teenagers in a crew called the TKO club. The protagonist, Erica, is one of a few girls who is down with TKO in part due to her natural skill with a video camera and her ability to make art out of the attacks.
Interviews
Videos
When we asked our authors what they were or might have been voted in HS, G. answered best artist.
Other Fun Facts
I spent 2 months in Antarctica.
I see alligators most every day in the swamps around my house.
I was the shyest, quietest kid in high school, now I have no problems talking to giant crowds of people.
My happy place is in the ocean.
I have seen more movies than anyone I know.