Haley Neil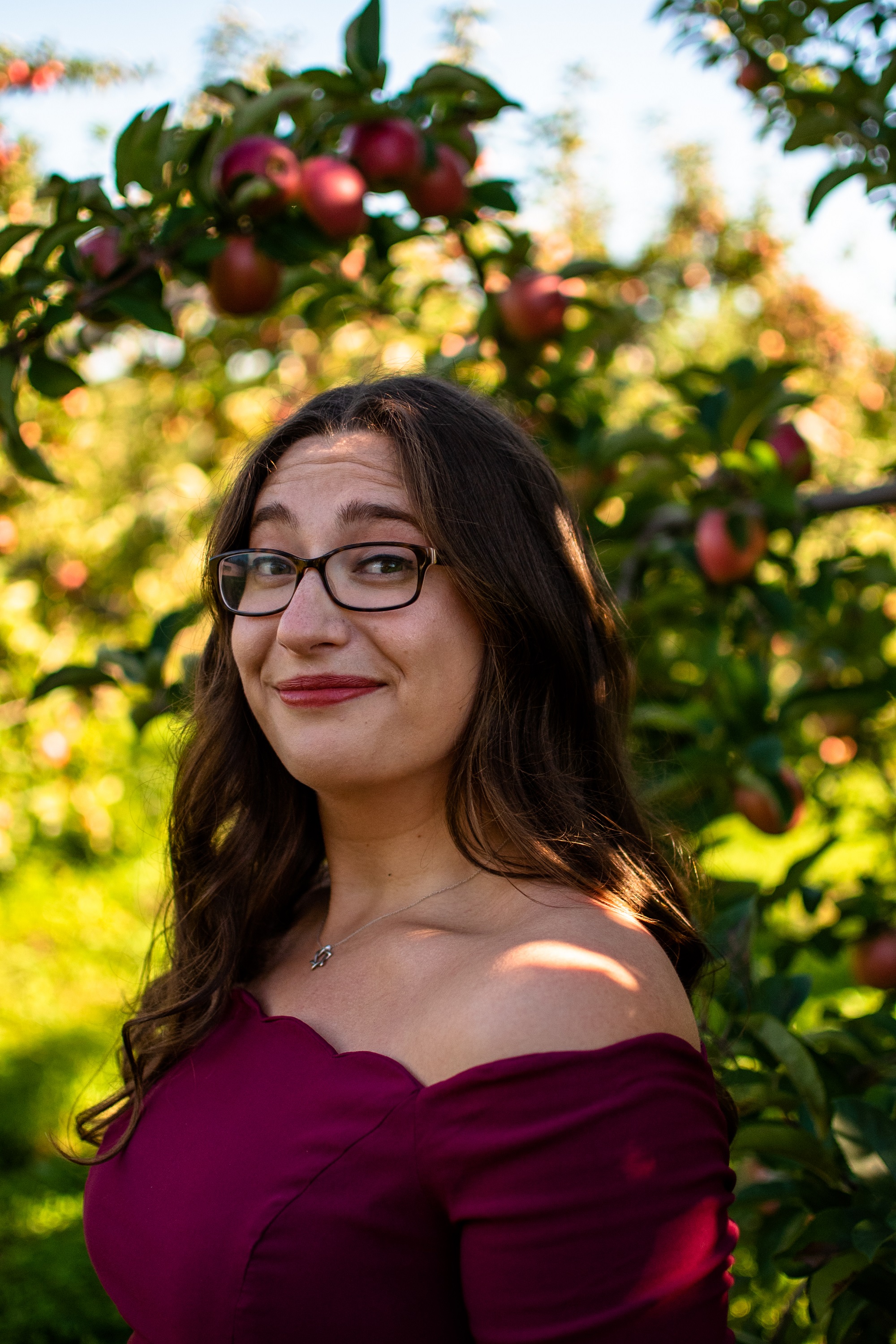 Haley is no longer able to make it to this year's TBF. Check out the other authors coming this weekend!
Haley Neil is the author of YA Novels ONCE MORE WITH CHUTZPAH (Bloomsbury / out now!) and PLANNING PERFECT (Bloomsbury / February 2023). She graduated from The New School, where she specialized in Writing for Children and Young Adults. She previously obtained her Masters in Education while working full time as a preschool teacher.

Haley now spends her days writing and working in the children's department at her local library (when she isn't walking her fluffball of a rescue pup through their Massachusetts town).
Not sure which books to read? Let our TBF authors tell you which ones they recommend! Visit our Resources page, then scroll down to "TBF One Book Recommendations". You will also find a more complete list of books by each author under TBF Book List.
Once More With Chutzpah
LGBTQ, 9781547607099
Recommended for teens
Recommended to read before TBF

When high school senior Tally and her twin brother Max head off on an exchange trip to Israel over their winter break, Tally thinks it will be a good distraction for Max; he might be trying to hide it, but she knows he's still struggling in the wake of a car crash that injured him and killed the driver. Maybe this will help him get back on track and apply to college the way he and Tally always planned. But as the group travels across the country, Tally realizes her plan might not be working, and that her brother might not be the only one with a lot on his mind. When a new relationship gets complicated in the face of her own anxiety-about her future, her sexual and romantic identity, and her place within the Jewish diaspora-Tally must grapple not only with the past, but also with what life will be like when they get back home. Debut author Haley Neil offers a relatable and deeply felt story about identity on the cusp of adulthood.
When we asked our authors what they were or might have been voted in HS, Haley answered most likely to succeed.
Other Fun Facts
I spent half of undergrad outside of the US (three semesters in London and one in Florence!)
I have two masters degrees—one in Education and one in Writing for Children and Young Adults
I adopted my rescue dog two weeks before the pandemic lockdowns
I'm learning to knit and took on the (possibly too ambitious) project of making a rainbow blanket
My driver's license road test is next week!