Kate Milford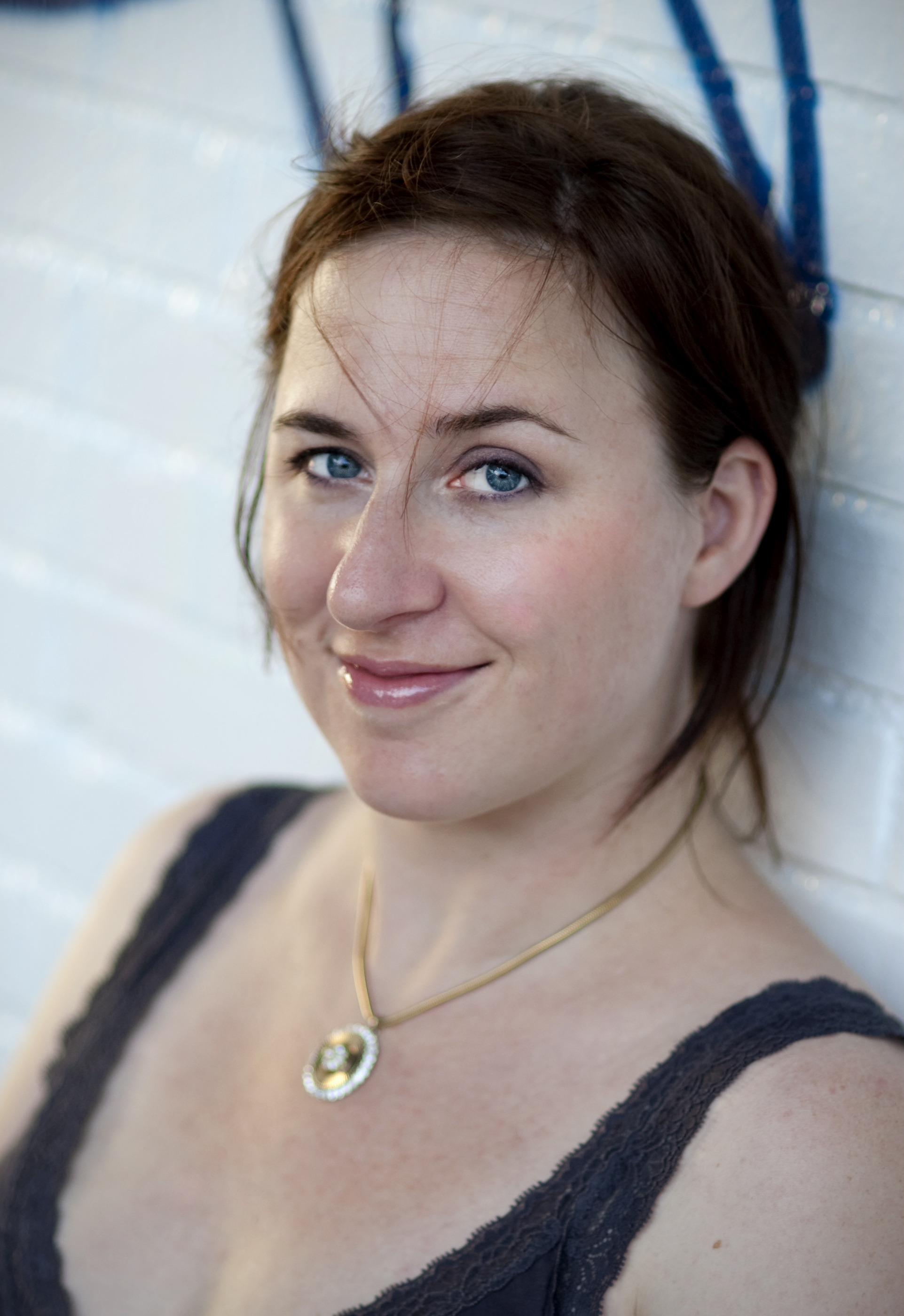 Kate Milford is the New York Times bestselling author of Greenglass House (winner of the Edgar award for juvenile literature, long-listed for the National Book Award for Young People's Literature, and a nominee for the Andre Norton Award and the Agatha Award for Children's/YA) as well as its sequel, Ghosts of Greenglass House, and five other books set in the same world: The Boneshaker, The Broken Lands, The Left-Handed Fate, the crowdfunded companion book, The Kairos Mechanism, and her newest release, Bluecrowne, which also began life on Kickstarter but has been reissued in a newly expanded hardcover version from Houghton Mifflin Harcourt.
Kate has written for stage and screen, and as a contributing writer at nagspeake.com she has authored scholarly articles on subjects as varied as self-aware ironmongery and how to make saltwater taffy in a haunted kitchen. Kate grew up in Riva, Maryland, and now lives in Brooklyn, New York with her husband, two children, and their dog.
Not sure which books to read? Let our TBF authors tell you which ones they recommend! Visit our Resources page, then scroll down to "TBF One Book Recommendations". You will also find a more complete list of books by each author under TBF Book List.
Greenglass House: Greenglass House series (Book 1)
Fantasy, 9780544052703
Recommended for teens

It's wintertime at Greenglass House. The creaky smuggler's inn is always quiet during this season, and twelve-year-old Milo, the innkeepers' adopted son, plans to spend his holidays relaxing. But on the first icy night of vacation, out of nowhere, the guest bell rings. Then rings again. And again. Soon Milo's home is bursting with odd, secretive guests, each one bearing a strange story that is somehow connected to the rambling old house. As objects go missing and tempers flare, Milo and Meddy, the cook's daughter, must decipher clues and untangle the web of deepening mysteries to discover the truth about Greenglass House—and themselves.

Ghosts of Greenglass House: Greenglass House series (Book 2)
Fantasy, 9780544991460
Recommended for teens

Welcome back to the irresistible world of Greenglass House where thirteen-year-old Milo is, once again, spending the winter holidays stuck in a house full of strange guests who are not what they seem. There are fresh clues to uncover as friends old and new join in his search for a mysterious map and a famous smuggler's lost haul.

The Thief Knot: Greenglass House series (Book 3)
Fantasy, 9781328466891
Recommended for teens

Marzana and her best friend are bored. Even though they live in a notorious city where normal rules do not apply, nothing interesting ever happens to them. Nothing, that is, until Marzana's parents are recruited to help solve an odd crime, and she realizes that this could be the excitement she's been waiting for. She assembles a group of kid detectives with special skills—including the ghost of a ship captain's daughter—and together, they explore hidden passageways, navigate architecture that changes overnight, and try to unravel the puzzle of who the kidnappers are—and where they're hiding. But will they beat the deadline for a ransom that's impossible to pay? Legendary smugglers, suspicious teachers, and some scary bad guys are just a few of the adults the crew must circumvent while discovering hidden truths about their families and themselves in this smart, richly imagined tale.

Bluecrowne: Greenglass House series (Book 3)
Fantasy, 9781938022876
Recommended for teens

Lucy Bluecrowne is beginning a new life ashore with her stepmother and half brother, though she's certain the only place she'll ever belong is with her father on a ship of war as part of the crew. She doesn't care that living in a house is safer and the proper place for a twelve-year-old girl; it's boring. But then two nefarious strangers identify her little brother as the pyrotechnical prodigy they need to enact an evil plan, and it will take all Lucy's fighting instincts to keep her family together.