Kory Merritt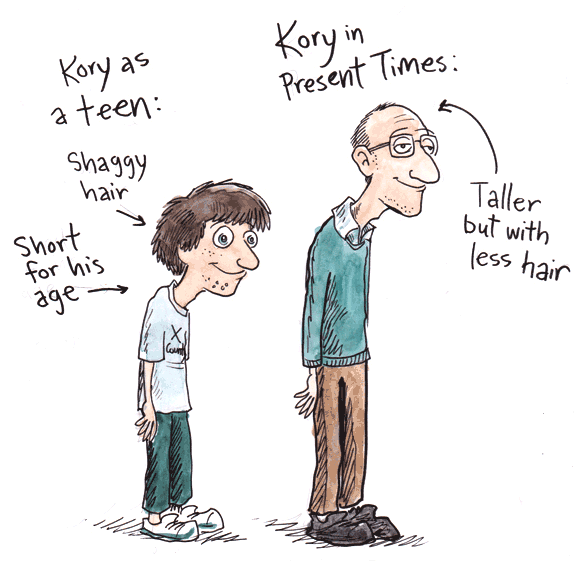 Not sure which books to read? Let our TBF authors tell you which ones they recommend! Visit our Resources page, then scroll down to "TBF One Book Recommendations". You will also find a more complete list of books by each author under TBF Book List.
Poptropica (Book 1): Mystery of the Map


Oliver, Mya, and Jorge take a ride in a hot-air balloon, only to crash-land on an unknown island filled with extinct animals and a horde of angry Vikings. Welcome to Poptropica, an uncharted group of islands whose existence is hidden from the rest of the world. As the three friends embark on a perilous search for a way home, they quickly discover the shocking reason they were brought there—something that threatens the very existence of Poptropica and their ability to ever make it off the island!

The Dreadful Fate of Jonathan York


Jonathan York has led a boring life – a pointless degree from the community college, a lackluster job at the General Store, and never any desire for something more exciting. But when fate leaves him stranded in a sinister land, he finds himself seeking an adventure of his own. Along the way he encounters ghoulish thieves, ravenous swamp monsters, a dastardly ice cream conspiracy, and a necromancer bent on human sacrifice.
When we asked our authors what they were or might have been voted in HS, Kory answered In HS I was voted "quietest." I'm no longer quiet.
Other Fun Facts
Im a SUNY Brockport grad (local).
Ive been a Pre K-6 public school art teacher for the last six years (in Hammondsport, NY).
My favorite authors are Terry Pratchett, Stephen King, and George RR Martin.
Although I love George RR Martin, I stubbornly refuse to watch the Game of Thrones TV show because it will never live up to the books.
Im a wildlife nut, especially fish, amphibians, and aquatic invertebrates.