Sandhya Menon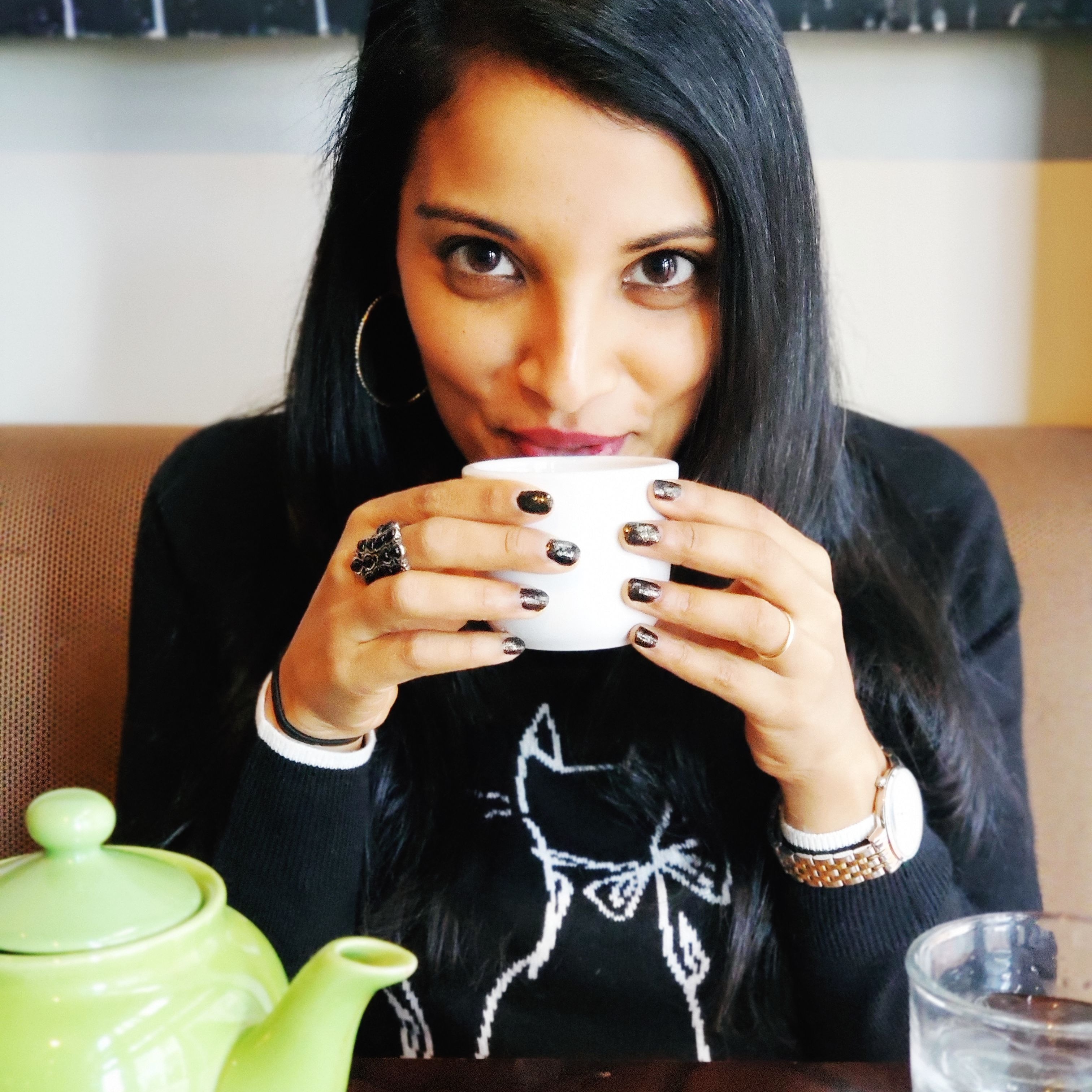 Sandhya Menon is the New York Times bestselling author of several novels with lots of kissing, girl power, and swoony boys. Her books have been featured in several cool places, including on The Today Show, Teen Vogue, NPR Book Review, Buzzfeed, and Seventeen. A full-time dog servant and part-time writer, she makes her home in the foggy mountains of Colorado.
Not sure which books to read? Let our TBF authors tell you which ones they recommend! Visit our Resources page, then scroll down to "TBF One Book Recommendations". You will also find a more complete list of books by each author under TBF Book List.
When Dimple Met Rishi: Dimple and Rishi series (Book1)
Realistic Fiction, 9781481478687
Recommended for teens

Dimple Shah has it all figured out. With graduation behind her, she's more than ready for a break from her family, from Mamma's inexplicable obsession with her finding the "Ideal Indian Husband." Ugh. Dimple knows they must respect her principles on some level, though. If they truly believed she needed a husband right now, they wouldn't have paid for her to attend a summer program for aspiring web developers…right? Rishi Patel is a hopeless romantic. So when his parents tell him that his future wife will be attending the same summer program as him—wherein he'll have to woo her—he's totally on board. Because as silly as it sounds to most people in his life, Rishi wants to be arranged, believes in the power of tradition, stability, and being a part of something much bigger than himself. The Shahs and Patels didn't mean to start turning the wheels on this "suggested arrangement" so early in their children's lives, but when they noticed them both gravitate toward the same summer program, they figured, Why not? Dimple and Rishi may think they have each other figured out. But when opposites clash, love works hard to prove itself in the most unexpected ways.

From Twinkle, With Love
Realistic Fiction, 9781481495400
Recommended for teens

An aspiring teen filmmaker finds her voice and falls in love in this delightful romantic comedy from the New York Times bestselling author of When Dimple Met Rishi. Aspiring filmmaker and wallflower Twinkle Mehra has stories she wants to tell and universes she wants to explore, if only the world would listen. So when fellow film geek Sahil Roy approaches her to direct a movie for the upcoming Summer Festival, Twinkle is all over it. The chance to publicly showcase her voice as a director? Dream come true. The fact that it gets her closer to her longtime crush, Neil Roy-a.k.a. Sahil's twin brother? Dream come true x 2. When mystery man N begins emailing her, Twinkle is sure it's Neil, finally ready to begin their happily-ever-after. The only slightly inconvenient problem is that, in the course of movie-making, she's fallen madly in love with the irresistibly adorkable Sahil. Twinkle soon realizes that resistance is futile: The romance she's got is not the one she's scripted. But will it be enough?

There's Something About Sweetie : Dimple and Rishi series (Book 2)
Realistic Fiction, 9781534416789
Recommended for teens

Ashish Patel didn't know love could be so…sucky. After he's dumped by his ex-girlfriend, his mojo goes AWOL. Even worse, his parents are annoyingly, smugly confident they could find him a better match. So, in a moment of weakness, Ash challenges them to set him up. The Patels insist that Ashish date an Indian-American girl—under contract. Per subclause 1(a), he'll be taking his date on "fun" excursions like visiting the Hindu temple and his eccentric Gita Auntie. Kill him now. How is this ever going to work? Sweetie Nair is many things: a formidable track athlete who can outrun most people in California, a loyal friend, a shower-singing champion. Oh, and she's also fat. To Sweetie's traditional parents, this last detail is the kiss of death. Sweetie loves her parents, but she's so tired of being told she's lacking because she's fat. She decides it's time to kick off the Sassy Sweetie Project, where she'll show the world (and herself) what she's really made of. Ashish and Sweetie both have something to prove. But with each date they realize there's an unexpected magic growing between them. Can they find their true selves without losing each other?

Of Curses and Kisses: St. Rosetta's Academy series (Book 1)
Realistic Fiction, 9781534417540
Recommended for teens

Will the princess save the beast? For Princess Jaya Rao, nothing is more important than family. When the loathsome Emerson clan steps up their centuries-old feud to target Jaya's little sister, nothing will keep Jaya from exacting her revenge. Then Jaya finds out she'll be attending the same elite boarding school as Grey Emerson, and it feels like the opportunity of a lifetime. She knows what she must do: Make Grey fall in love with her and break his heart. But much to Jaya's annoyance, Grey's brooding demeanor and lupine blue eyes have drawn her in. There's simply no way she and her sworn enemy could find their fairy-tale ending…right? His Lordship Grey Emerson is a misanthrope. Thanks to an ancient curse by a Rao matriarch, Grey knows he's doomed once he turns eighteen. Sequestered away in the mountains at St. Rosetta's International Academy, he's lived an isolated existence—until Jaya Rao bursts into his life, but he can't shake the feeling that she's hiding something. Something that might just have to do with the rose-shaped ruby pendant around her neck… As the stars conspire to keep them apart, Jaya and Grey grapple with questions of love, loyalty, and whether it's possible to write your own happy ending.

Of Princes and Promises: St. Rosetta's Academy series (Book 2)
Fantasy, 9781534417571
Recommended for teens
Recommended to read before TBF

Caterina LaValle is determined to show she's still the queen of St. Rosetta's Academy. Sure, her crown may be slightly askew after her ex-boyfriend, Alaric, cheated on her, but she's a LaValle. She'll find a way to march right back in there, her hands clutching the strings to the whole puppet show. This time, she's going to be untouchable. Rahul Chopra knows that moment he shared with Caterina LaValle at the winter formal meant something. Surely she feels it, too. He's a little uncertain how someone like him (socially inept to a point way past "adorkable") could fit into her world, but he's loved Caterina for years. He knows they'll find a way. When Caterina finds out Alaric is taking a supermodel to the upcoming gala, she knows she cannot arrive without the perfect date. But the thought of taking another superficial St. R's boy exhausts her. The solution? Sweet-but-clueless Rahul Chopra and a mysterious pot of hair gel with the power to alter the wearer into whatever his heart desires. When Rahul tries it, he transforms instantly into RC—debonair, handsome, and charming. But transformation comes with a price: As Rahul enjoys his new social standing, the line between his two personas begins to blur. Will he give up everything, including Caterina, to remain RC? Or will this unlikely pair find their way back to each other?
Book Talks
Interviews
When we asked our authors what they were or might have been voted in HS, Sandhya answered my group of friends wanted to vote me "most sarcastic" or "best sense of humor"! I didn't win, but I appreciated the sentiment.
Other Fun Facts
I recently discovered the dairy-free Halo Top ice creams and am in heaven.
I love working out--I even enjoy burpees! (But can only do about three before I want to die.)
I grew up with intense anxiety, which is one of the reasons I became a professional therapist.
My house burned down when I was 10 (no, I wasn't responsible!).
I met my husband in high school! We were best friends and then began dating senior year.