Dana Mele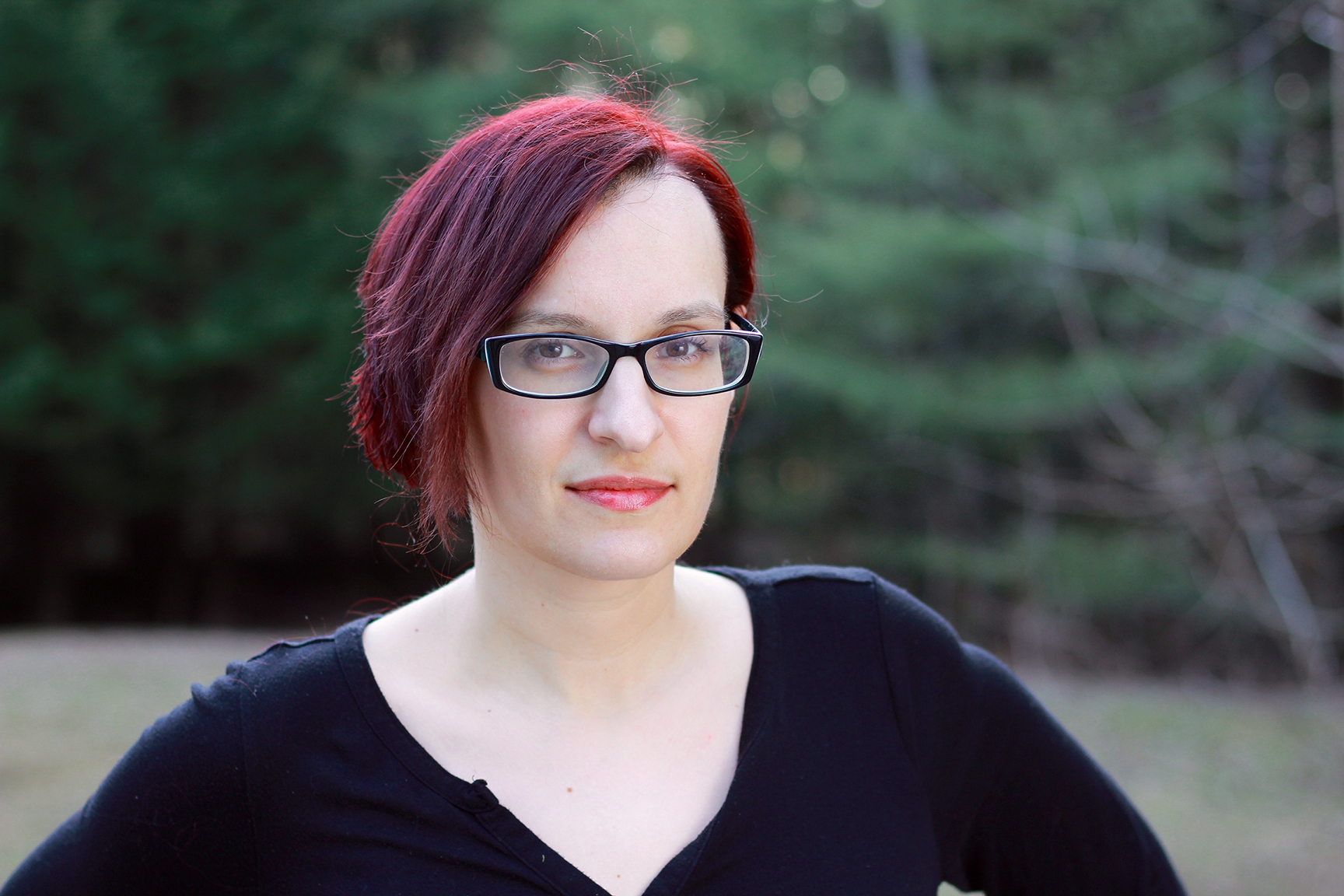 Dana Mele writes YA novels along with all manner of short fiction and nonfiction. She is a licensed attorney as well as a writer.
Dana's debut novel PEOPLE LIKE US is forthcoming from G.P. Putnam's Sons in 2018 and she is currently working on her second, also to be released by Putnam.
Her short stories have appeared or are forthcoming in Buffalo Almanack, Typehouse LiteraryMagazine, Jersey Devil Press, Lunch Ticket, and Bird's Thumb, among others.
She was nominated for the Pushcart Prize in 2015 and 2016 and she is Editor-in-Chief of Kaaterskill Basin Literary Journal and an associate editor at Luna Station Quarterly.
She has a B.A. in Theatre Studies from Wellesley College, a M.Ed. from Lesley University, and a law degree from Syracuse University. She is a disability and LGBTQ rights advocate, with a strong focus on mental health issues. She lives in the Catskills with her husband, who teaches high school students, and her toddler, who is dedicated to the proposition that glitter should be a food group. In her free time, Dana enjoys sandwiches, snow, and board games.
Not sure which books to read? Let our TBF authors tell you which ones they recommend! Visit our Resources page, then scroll down to "TBF One Book Recommendations". You will also find a more complete list of books by each author under TBF Book List.
People Like Us
Mystery, 978524741709
Recommended for teens
Recommended to read before TBF

Kay Donovan may have skeletons in her closet, but the past is past, and she's reinvented herself entirely. Now she's a star soccer player whose group of gorgeous friends run their private school with effortless popularity and acerbic wit. But when a girl's body is found in the lake, Kay's carefully constructed life begins to topple. The dead girl has left Kay a computer-coded scavenger hunt, which, as it unravels, begins to implicate suspect after suspect, until Kay herself is in the crosshairs of a murder investigation. But if Kay's finally backed into a corner, she'll do what it takes to survive. Because at Bates Academy, the truth is something you make…not something that happened.
Websites
When we asked our authors what they were or might have been voted in HS, Dana answered I wasn't voted anything in high school, and I can't think of anything I was most likely to do. I was very much a secondary player. A sidekick if you will. So maybe I would have been voted "Best Sidekick".
Other Fun Facts
I live in a tiny mountaintop town and the nearest grocery story is almost an hour away.
I used to play in several bands, and somewhere on the internet there is proof.
I met my husband on a reality show that featured Ludacris and Tommy Lee battling to prove which of them was more environmentally conscious.
My favorite ice cream flavor is peanut butter swirl, but sometimes that changes to cookies and cream.
When I go to any given restaurant more than once I always order the same thing.
If I were a superhero what would my name be? There are so many trademarked superhero names, so I'm going to stay on the safe side and dub myself Meletron. My superpower would be the ability to dazzle a room with my astounding awkwardness.
If you can only read one of my books before TBF you should read People Like Us because it's my only book. But aside from that, it's the first thing I write that made me really excited. Readers have compared it to some of my favorite books and movies of all time, ranging from We Were Liars and One of Us is Lying to Mean Girls and Heathers. It makes my heart happy.