Karen M. McManus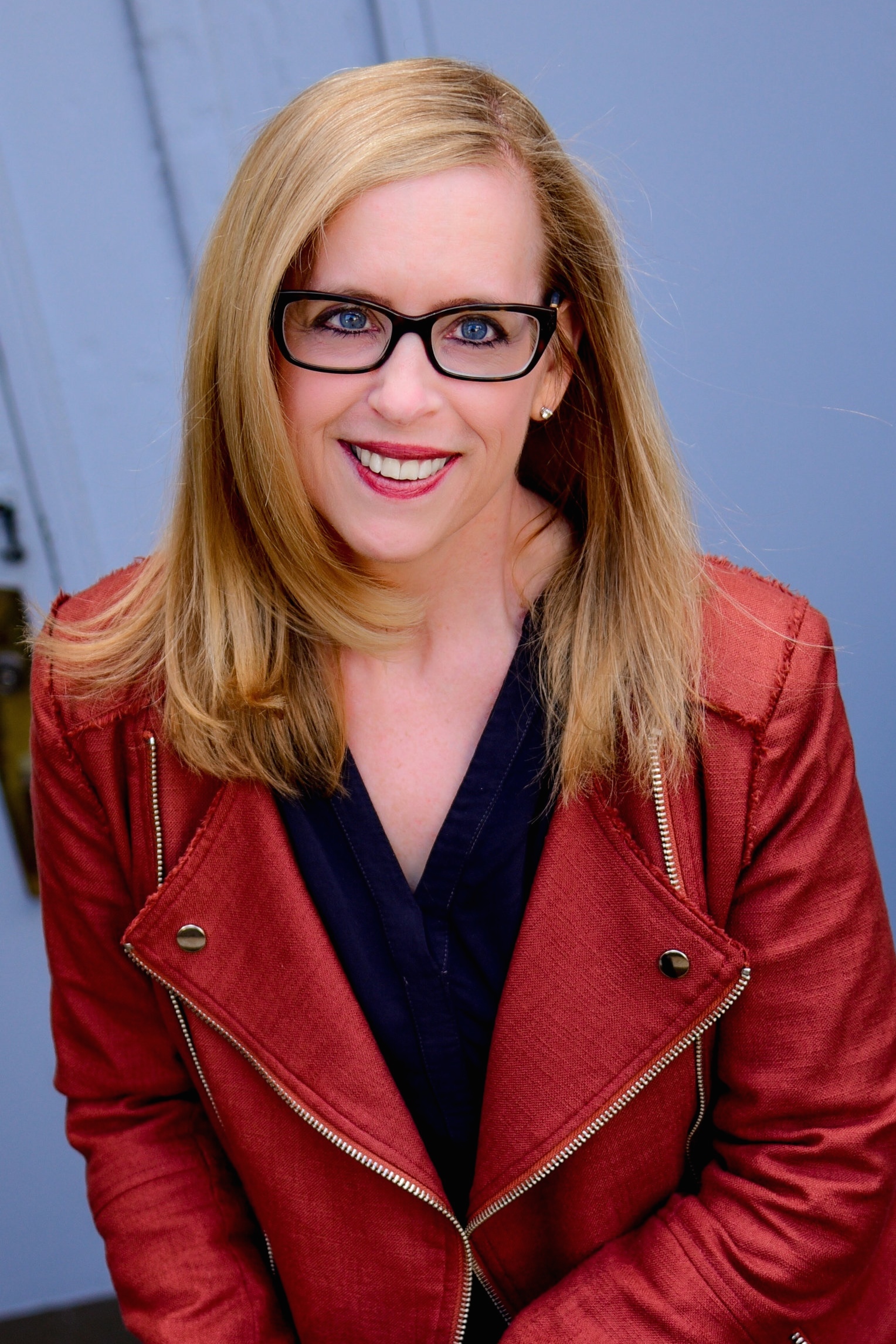 Karen M. McManus is the #1 New York Times, USA Today, and international bestselling author of One of Us Is Lying, Two Can Keep a Secret, One of Us Is Next, and The Cousins. Her work has been translated into more than 40 languages worldwide. Karen lives in Massachusetts and holds a master's degree in Journalism from Northeastern University, which she mostly uses to draft fake news stories for her novels.
Not sure which books to read? Let our TBF authors tell you which ones they recommend! Visit our Resources page, then scroll down to "TBF One Book Recommendations". You will also find a more complete list of books by each author under TBF Book List.
The Cousins
Mystery, 9780525708018
Recommended for teens
Recommended to read before TBF

Milly, Aubrey, and Jonah Story are cousins, but they barely know each another, and they've never even met their grandmother. Rich and reclusive, she disinherited their parents before they were born. So when they each receive a letter inviting them to work at her island resort for the summer, they're surprised... and curious. Their parents are all clear on one point—not going is not an option. This could be the opportunity to get back into Grandmother's good graces. But when the cousins arrive on the island, it's immediately clear that she has different plans for them. And the longer they stay, the more they realize how mysterious—and dark—their family's past is. The entire Story family has secrets. Whatever pulled them apart years ago isn't over—and this summer, the cousins will learn everything.

Two Can Keep a Secret
Mystery, 9781524714727
Recommended for teens
Recommended to read before TBF

Echo Ridge is small-town America. Ellery's never been there, but she's heard all about it. Her aunt went missing there at age seventeen. And only five years ago, a homecoming queen put the town on the map when she was killed. Now Ellery has to move there to live with a grandmother she barely knows. The town is picture-perfect, but it's hiding secrets. And before school even begins for Ellery, someone's declared open season on homecoming, promising to make it as dangerous as it was five years ago. Then, almost as if to prove it, another girl goes missing. Ellery knows all about secrets. Her mother has them; her grandmother does too. And the longer she's in Echo Ridge, the clearer it becomes that everyone there is hiding something. The thing is, secrets are dangerous--and most people aren't good at keeping them. Which is why in Echo Ridge, it's safest to keep your secrets to yourself.

One of Us is Next: One of Us Is Lying series (Book 2)
Mystery, 9780525707967
Recommended for teens
Recommended to read before TBF

Come on, Bayview, you know you've missed this. A ton of copycat gossip apps have popped up since Simon died, but in the year since the Bayview four were cleared of his shocking death, no one's been able to fill the gossip void quite like he could. The problem is no one has the facts. Until now. This time it's not an app, though—it's a game. Truth or Dare. Phoebe's the first target. If you choose not to play, it's a truth. And hers is dark. Then comes Maeve and she should know better—always choose the dare. But by the time Knox is about to be tagged, things have gotten dangerous. The dares have become deadly, and if Maeve learned anything from Bronwyn last year, it's that they can't count on the police for help. Or protection. Simon's gone, but someone's determined to keep his legacy at Bayview High alive. And this time, there's a whole new set of rules.

One of Us Is Lying: One of Us Is Lying series (Book 1)
Mystery, 9781524714680


Pay close attention and you might solve this. On Monday afternoon, five students at Bayview High walk into detention. Bronwyn, the brain, is Yale-bound and never breaks a rule. Addy, the beauty, is the picture-perfect homecoming princess. Nate, the criminal, is already on probation for dealing. Cooper, the athlete, is the all-star baseball pitcher. And Simon, the outcast, is the creator of Bayview High's notorious gossip app. Only, Simon never makes it out of that classroom. Before the end of detention, Simon's dead. And according to investigators, his death wasn't an accident. On Monday, he died. But on Tuesday, he'd planned to post juicy reveals about all four of his high-profile classmates, which makes all four of them suspects in his murder. Or are they the perfect patsies for a killer who's still on the loose? Everyone has secrets, right? What really matters is how far you would go to protect them.
All the significant dogs in my life have been written into my books.
I have a terrible sense of direction and can get lost in my hometown.
The only fan letter I've ever written was to a food critic.
Before becoming a full-time author, I worked for a company that designs fonts.
I do my best writing between 9pm and 1am.