Lisa McMann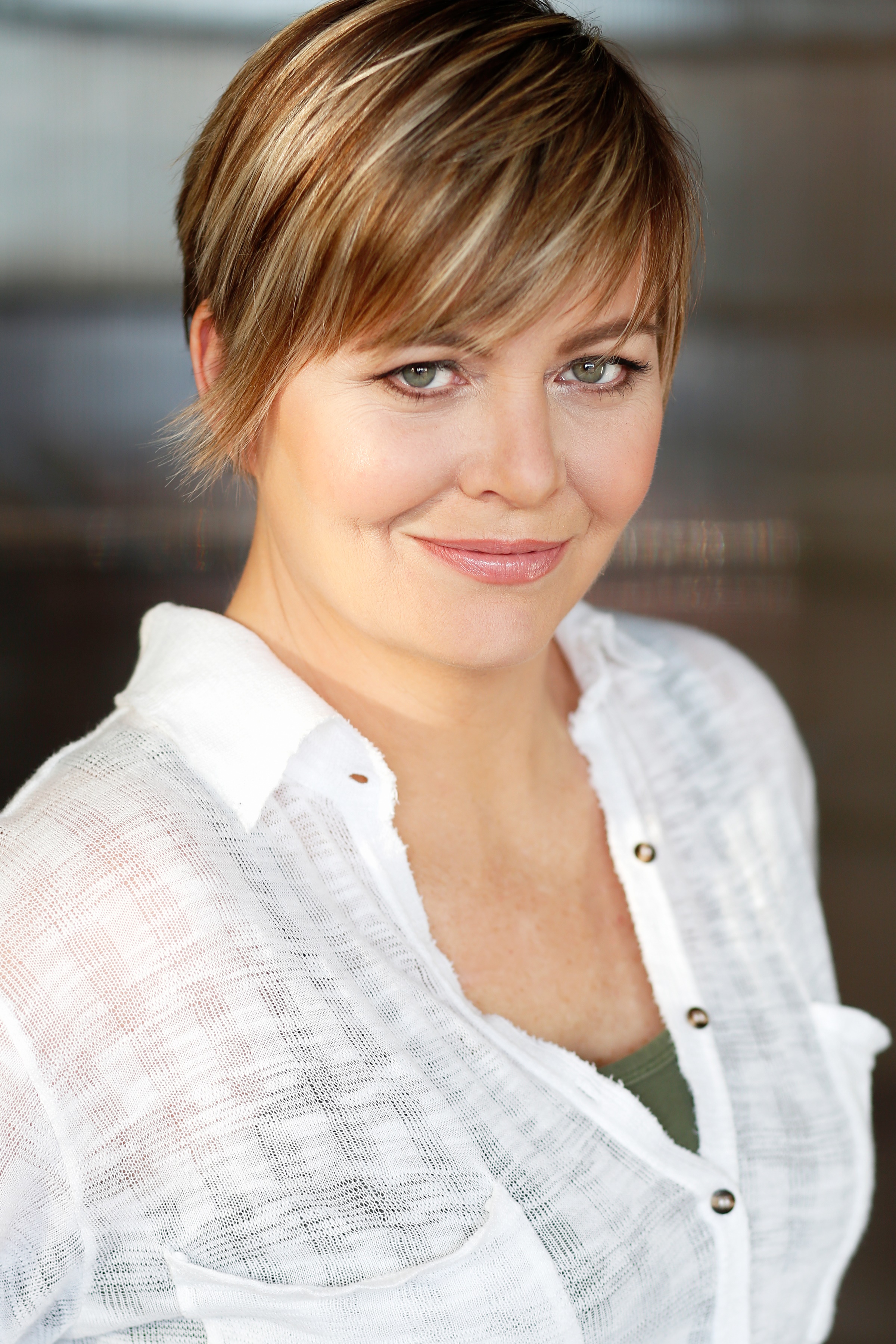 Lisa McMann lives in Sacramento, California. She is married to fellow writer and musician, Matt McMann, and they have two adult children. Her son is an artist named Kilian McMann and her daughter is an actor, Kennedy McMann.
Lisa was born in Holland, Michigan, and she lived there until 2004, when she moved to Mesa, Arizona with her family. She and her husband moved to midtown Sacramento in 2019. They like to write on their balcony overlooking the park across the street. Her first book, Wake, came out in 2008.
In her spare time, Lisa likes to take walks around the California State Capitol grounds, shop at local stores, and cook. She also likes to watch TV and movies and loves to read fantasy, realistic fiction, memoirs, and books about cooking and wine.
Lisa is the author of over two dozen books for young adults and children. So far she has written in genres including paranormal, realistic, dystopian, and fantasy. Some of her most well-known books are The Unwanteds series for middle grade readers and the Wake trilogy for young adults. She hopes to keep writing books for a long time.
Not sure which books to read? Let our TBF authors tell you which ones they recommend! Visit our Resources page, then scroll down to "TBF One Book Recommendations". You will also find a more complete list of books by each author under TBF Book List.
Dragon Captives: The Unwanteds Quest series (Book 1)
Fantasy, 9781481456814
Recommended for teens

Identical twins Fifer and Thisbe Stowe have amazing yet uncontrollable magical abilities. They're naturally more gifted than even their brother, Alex, the head mage of Artimé, could hope to be. But when they accidentally use their magic in the jungle of Artimé to strike down a beloved creature, Alex is furious, and threatens to lock them away until they can learn to control their power. The threat is soon forgotten, though, when Hux, the ice blue dragon, comes to Artimé bearing the horrible news that his siblings have been enslaved by the notoriously evil Revinir, ruler of the dragon land. Seeking a chance to right their wrong and escape their brother's wrath, Thisbe, Fifer, and their friend Seth sneak away to rescue the dragons from grave peril. Will their untrained abilities be enough to save the dragons—and themselves—when they come face-to-face with the Revinir?

Going Wild: Going Wild series (Book 1)
Fantasy, 9780062337160
Recommended for teens

Charlie Wilde knew her life would change forever when her family moved from the city of Chicago to the suburbs of Arizona…and that was before she found the bracelet. After putting it on, she notices odd things start to happen. Suddenly Charlie seems to have the speed of a cheetah and the strength of an elephant—and that's just the beginning. She would be thrilled about her transformation if she had any idea how to use the device or control her amazing powers. So Charlie is forced to put her trust in new friends to help her uncover the surprising truth behind the mysterious bracelet.

The Unwanteds: Unwanted series (Book 1)
Fantasy, Middle School, 9781442407688
Recommended for teens

When Alex finds out he is Unwanted, he expects to die. That is the way of the people of Quill. Each year, all the thirteen-year-olds are labeled as Wanted, Necessary, or Unwanted. Wanteds get more schooling and train to join the Quillitary. Necessaries keep the farms running. Unwanteds are set for elimination. It's hard for Alex to leave behind his twin, Aaron, a Wanted, but he makes peace with his fate—until he discovers that instead of a "death farm," what awaits him is a magical place called Artimé. There, Alex and his fellow Unwanteds are encouraged to cultivate their creative abilities and use them magically. Everything Alex has ever known changes before his eyes, and it's a wondrous transformation. But it's a rare, unique occurrence for twins to be divided between Wanted and Unwanted, and as Alex and Aaron's bond stretches across their separation, a threat arises for the survival of Artim that will pit brother against brother in an ultimate magical battle.

Island of Silence: Unwanteds series (Book 2)
Fantasy, Middle School, 9781442407718
Recommended for teens
Recommended to read before TBF

The battle is over. The magical barrier between the dreary land of Quill and the fantastical world of Artimé is gone. Now residents of both places are free to mingle, but tensions are high. The artistic warriors of Artimé struggle to forgive those in Quill who condemned them to death, while the Quillens attempt to recover from the shock of Artime's existence, the loss of their leader, and the total collapse of their safe, orderly world. 14-year-old Alex Stowe has recovered from his physical wounds since his death-defying role in Artime's victory, but his confidence is shattered. He battles self-doubt after Artimé's beloved mage, Mr. Today, makes a stunning request, which is further complicated by the mysterious arrival of two silent, orange-eyed teenagers. Meanwhile in Quill, Aaron is devastated by his fall from grace and seething with anger toward his twin brother Alex. Spurred by rage, Aaron recruits a team of Restorers and devises a masterful plan of revenge that will return him to power… if no one gets in his way.

Island of Fire: Unwanteds (Book 3)
Fantasy, Middle School, 9781442458451
Recommended for teens
Recommended to read before TBF

The fate of Artimé is at stake - and an unlikely alliance could redeem it - in book three in the New York Times bestselling Unwanteds series. The magical world of Artimé is gone. The Unwanteds have no food, no water, and no hope. And everyone is looking to Alex Stowe for answers. Overwhelmed and feeling totally helpless, Alex knows it's up to him to find a way to restore Artimé, rescue his captive friends, and free Megan from her voice-stealing necklace of thorns - three impossible tasks. But could help lie with the silent, orange-eyed newcomers? Meanwhile, Alex's twin brother Aaron continues to build his army in the stark land of Quill, preparing for the ultimate showdown with the Unwanteds. But a shocking twist reveals that Alex and Aaron share a common enemy more dangerous than either could have imagined...

Wake: Wake series (Book 1) (Available in Spanish through Hipocampo Booksellers)
Fantasy, Mystery, 9781416953579
Recommended for teens

For seventeen-year-old Janie, getting sucked into other people's dreams is getting old. Especially the falling dreams, the naked-but-nobody-notices dreams, and the sex-crazed dreams. Janie's seen enough fantasy booty to last her a lifetime. She can't tell anybody about what she does they'd never believe her, or worse, they'd think she's a freak. So Janie lives on the fringe, cursed with an ability she doesn't want and can't control. Then she falls into a gruesome nightmare, one that chills her to the bone. For the first time, Janie is more than a witness to someone else's twisted psyche. She is a participant.

Cryer's Cross (Available in Spanish through Hipocampo Booksellers)
Horror, 9781416994817
Recommended for teens
Recommended to read before TBF

Kendall loves her life in small town Cryer's Cross, Montana, but she also longs for something more. She knows the chances of going to school in New York are small, but she's not the type to give up easily. Even though it will mean leaving Nico, the world's sweetest boyfriend, behind. But when Cryer's Cross is rocked by unspeakable tragedy, Kendall shoves her dreams aside and focuses on just one goal: help find her missing friends. Even if it means spending time with the one boy she shouldn't get close to... the one boy who makes her question everything she feels for Nico. Determined to help and to stay true to the boy she's always loved, Kendall keeps up the search--and stumbles upon some frightening local history. She knows she can't stop digging, but Kendall is about to find out just how far the townspeople will go to keep their secrets buried....
Interviews
Videos
When we asked our authors what they were or might have been voted in HS, Lisa answered most likely to be forgotten by all her teachers.
Other Fun Facts
I live in a walkable city and don't own a car, but one day soon I would like to buy myself an electric scooter.
My husband and I worked on jigsaw puzzles without missing a single day for seven months straight. And then one day we just forgot and we were so bummed our streak was broken.
I am primarily left handed, but no one else in my family is, so I learned certain things like shooting baskets, bowling, and playing catch like a right-handed person.
My son Kilian is a professional artist who has produced swag (posters, postcards...even an inside cover drawing) for my Unwanteds series since he was in high school.
My daughter Kennedy is an actor who plays Nancy Drew on the CW show.