Taran Matharu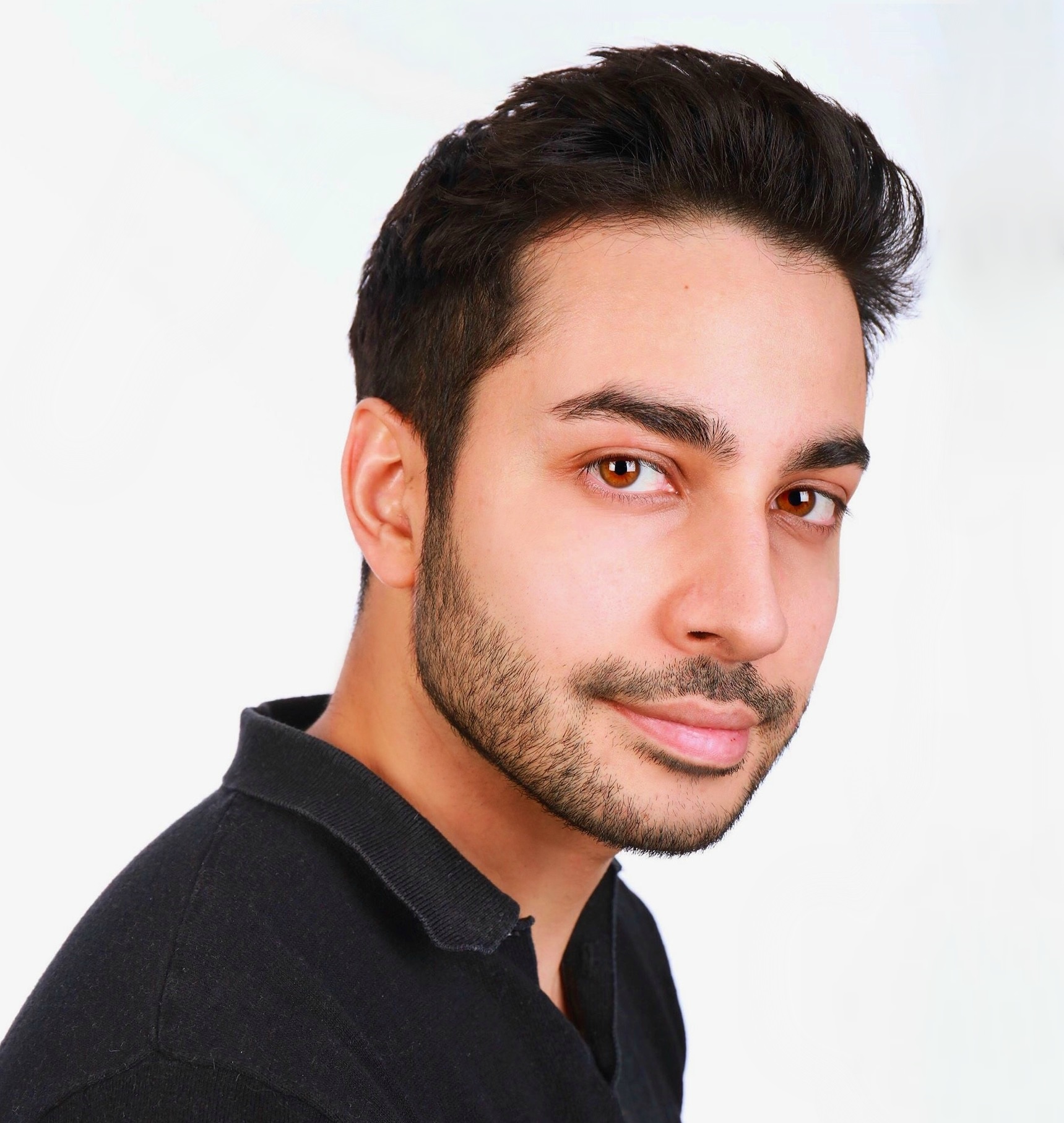 Taran Matharu is a New York Times bestselling author. He was born in London in 1990 and found a passion for reading at a very early age. His love for stories developed into a desire to create his own during early adolescence, beginning his first book at 9 years old.
Straight after graduating with a First Class degree in Business Administration, Taran was keen to explore a new avenue and get inside the publishing world, landing an internship in Digital Sales at Penguin Random House, from June to September 2013.
Thereafter, while taking time off to travel, Taran began to write 'Summoner' in November 2013 at the age of 22, taking part in 'Nanowrimo 2013'.
Thanks to Wattpad.com and updating daily, its popularity dramatically increased, reaching over 3 million reads in less than six months.
After being featured by NBC News, Taran decided to launch his professional writing career and has never looked back.
Not sure which books to read? Let our TBF authors tell you which ones they recommend! Visit our Resources page, then scroll down to "TBF One Book Recommendations". You will also find a more complete list of books by each author under TBF Book List.
The Novice
Fantasy, 9781250080053
Recommended for teens
Recommended to read before TBF

Fletcher is working as a blacksmith's apprentice when he discovers he has the rare ability to summon demons from another world. Chased from his village for a crime he did not commit, Fletcher must travel with his demon, Ignatius, to an academy for adepts, where the gifted are taught the art of summoning. Along with nobles and commoners, Fletcher endures grueling lessons that will prepare him to serve as a Battlemage in the Empire's war against the savage Orcs. But sinister forces infect new friendships and rivalries grow. With no one but Ignatius by his side, Fletcher must decide where his loyalties lie. The fate of the Empire is in his hands. . . . The Novice by Taran Matharu is book one in the Summoner trilogy, a stunning epic fantasy that started on Wattpad, and garnered over six million views on the site.

The Inquisition
Fantasy, 9781250115213
Recommended for teens

A year has passed since the Tournament. Fletcher and Ignatius have been locked away in Pelt's dungeons, but now they must face trial at the hands of the Inquisition, a powerful institution controlled by those who would delight in Fletcher's downfall. The trial is haunted by ghosts from the past with shocking revelations about Fletcher's origins, but he has little time to dwell on them; the graduating students of Vocans are to be sent deep into the orc jungles to complete a dangerous mission for the king and his council. If they fail, the orcish armies will rise to power beyond anything the Empire has ever seen. With loyal friends Othello and Sylva by his side, Fletcher must battle his way to the heart of Orcdom and save Hominum from destruction . . . or die trying, in this sequel to The Novice by Taran Matharu.

The Battlemage
Fantasy, 978125015863X
Recommended for teens

After the thrilling cliffhanger at the end of book two, we rejoin Fletcher and his friends in the ether, where they must undertake a mortally dangerous quest all the while avoiding capture by enemies and facing foes more terrifying than anything they have yet encountered. But this is nothing compared to what truly lies ahead for Fletcher, as his nemesis, albino orc Khan, is on a mission to destroy Hominum and everything and everyone that Fletcher loves. Epic battles, dramatic revelations and breathtaking drama await in the third and final book in the New York Times bestselling Summoner series.

The Outcast: Summoner series prequel
Fantasy, 9781250138867
Recommended for teens

When stable boy Arcturus accidentally summons a demon and becomes Hominum's first common summoner, he becomes the key to a secret that the powerful overlords would do anything to keep hidden. Whisked away to Vocans Academy so he can be kept watch over, Arcturus finds himself surrounded by enemies. But he has little time to settle in before his life is turned upside down once again, for Hominum Empire is in turmoil. Rebellious intent simmers among the masses, and it will not be long before it boils over. Arcturus must choose a side . . . or watch an Empire crumble.
When we asked our authors what they were or might have been voted in HS, Taran answered I probably would have been voted most likely to marry my computer, because I carry my laptop everywhere I go.
Other Fun Facts
I am originally half Brazilian and half Indian, but I was born and raised in London. I have been to both countries and speak Portuguese fluently.
I once saved my little sister from a rampaging hippo in Kenya by picking her up and climbing up a wall before it reaches us. I can still remember the sound of it breathing below us when we got to the top!
I began writing my first novel at the age of 9, a story called "Wizswords" about a family of wizards and warriors who were in a constant battle with a witch called Widower.
The strangest things I have eaten while traveling are crocodile, kangaroo, llama, camel, zebra, piranha and firefly grubs. Interestingly enough, I caught the piranha myself when I was traveling in the Amazon. It was the same water I had been swimming in a few minutes before! They don't taste very nice though, they are really bony!
I wrote the first half of my debut, The Novice, in one month, taking part in National Novel Writing Month, a.k.a. NaNoWriMo. It's a great way to write, because you basically live in your book's world the entire time, rather than dipping in and out every now and again.
If I could choose to be a superhero, I would love to reincarnate with all my memories of my previous lives, reliving the same life. Think a larger scale Groundhog Day. That would be pretty cool!
If you can only read one of my books before TBF you should read The Novice. It was my debut novel and the first in the Summoner series. You might describe it as Harry Potter meets Lord of the Rings meets Pokemon!