Carolyn Mackler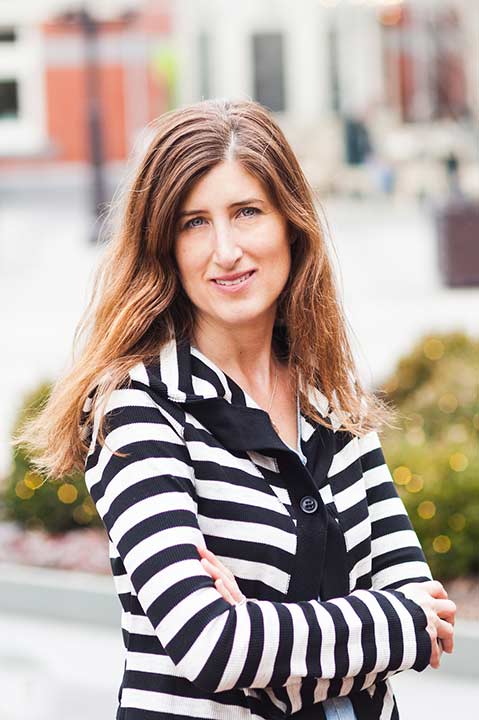 Not sure which books to read? Let our TBF authors tell you which ones they recommend! Visit our Resources page, then scroll down to "TBF One Book Recommendations". You will also find a more complete list of books by each author under TBF Book List.
Infinite in Between
Realistic Fiction
Recommended for teens

It was the day before the first day of high school. They wrote those letters to their future selves, hid them in a secret place, and vowed to unearth them at graduation. As if any of them had a clue what the next four years had in store. Gregor is quietly, desperately in love with Whitney until a tragedy transforms his world. Zoe is running from everything: her celebrity mom, a public scandal, a long-held family secret and, ultimately, herself. Jake knows what it means that he has a crush on his best friend, Ted; it's everything else that's so confusing. Beautiful Whitney seems to have it together, but looks can be deceiving. And then there's Mia. She watches them all, but doesn't say a word until it's almost too late.

The Earth, My Butt, and Other Big Round Things
Realistic Fiction
Recommended for teens

Feeling like she does not fit in with the other members of her family, who are all thin, brilliant, and good-looking, fifteen-year-old Virginia tries to deal with her self-image, her first physical relationship, and her disillusionment with some of the people closest to her.

The Future of Us
Realistic Fiction
Recommended for teens

What if you could see how your life would unfold--just by clicking a button? It's 1996, and less than half of all American high school students have ever used the Internet. Emma just got her first computer and an America Online CD-ROM. Josh is her best friend. They power up and log on--and discover themselves on Facebook, fifteen years in the future. Everybody wonders what their destiny will be. Josh and Emma are about to find out.
When we asked our authors what they were or might have been voted in HS, Carolyn answered I (secretly) wanted Most Likely to Succeed. On some deep and unrequited level, I wanted my classmates to know that although I wasn't making a major impression in high school, I was going places.
Other Fun Facts
I grew up on Centennial Avenue in Brockport.
In high school, I took violin lessons and an SAT prep course in Rochester.
I used to do ski club at Swain every winter. Is Swain still around? Google search confirms yes! I miss you, Last Will. My first black diamond.
When I was in high school my best friend and I would go to Wegmans at night to hang out. We played a game called "We're Going on a Camping Trip" that involved moving large groceries around the store in a cart while laughing hysterically. Good times.
Whenever I picture a small town in a novel I'm writing, it's totally Brockport.