Stephanie MacKendrick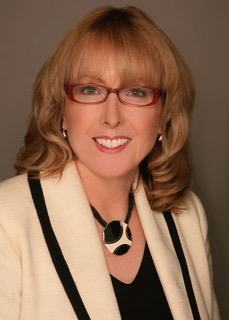 For more than 30 years, Stephanie MacKendrick has been a key player in Canada's communications industry, from print and broadcast journalism to senior communications roles and association management. Stephanie was President of Canadian Women in Communications from 1996 to 2012.

In 2010, Stephanie was inducted into Canada's Telecom Hall of Fame in recognition of her longstanding advocacy on behalf of women in the communications and telecom sectors.
Not sure which books to read? Let our TBF authors tell you which ones they recommend! Visit our Resources page, then scroll down to "TBF One Book Recommendations". You will also find a more complete list of books by each author under TBF Book List.
In Good Hands: Remarkable Female Politicians from Around the World Who Showed Up, Spoke Out and Made Change
Non-Fiction, 9781525300356
Recommended for teens

Written for young women interested in running for office, this book is unlike any other, with inspiring stories of eighteen women role models along with the all the tools and resources needed to get a campaign off the ground. Stephanie MacKendrick, a former journalist now dedicated to women's career advancement, believes the time for women in political leadership is now. Judging by the recent wave of activism that developed into a flood of women seeking elected office, she's not alone. MacKendrick has created a one-of-kind insider's guide for young women interested in joining this movement and becoming part of the political system. It explores everything from what to expect in a campaign, to how to deal with the inevitable challenges, to why it's worth it to run. It combines uplifting stories of women who have run for office with practical strategies for doing so.