Claire Legrand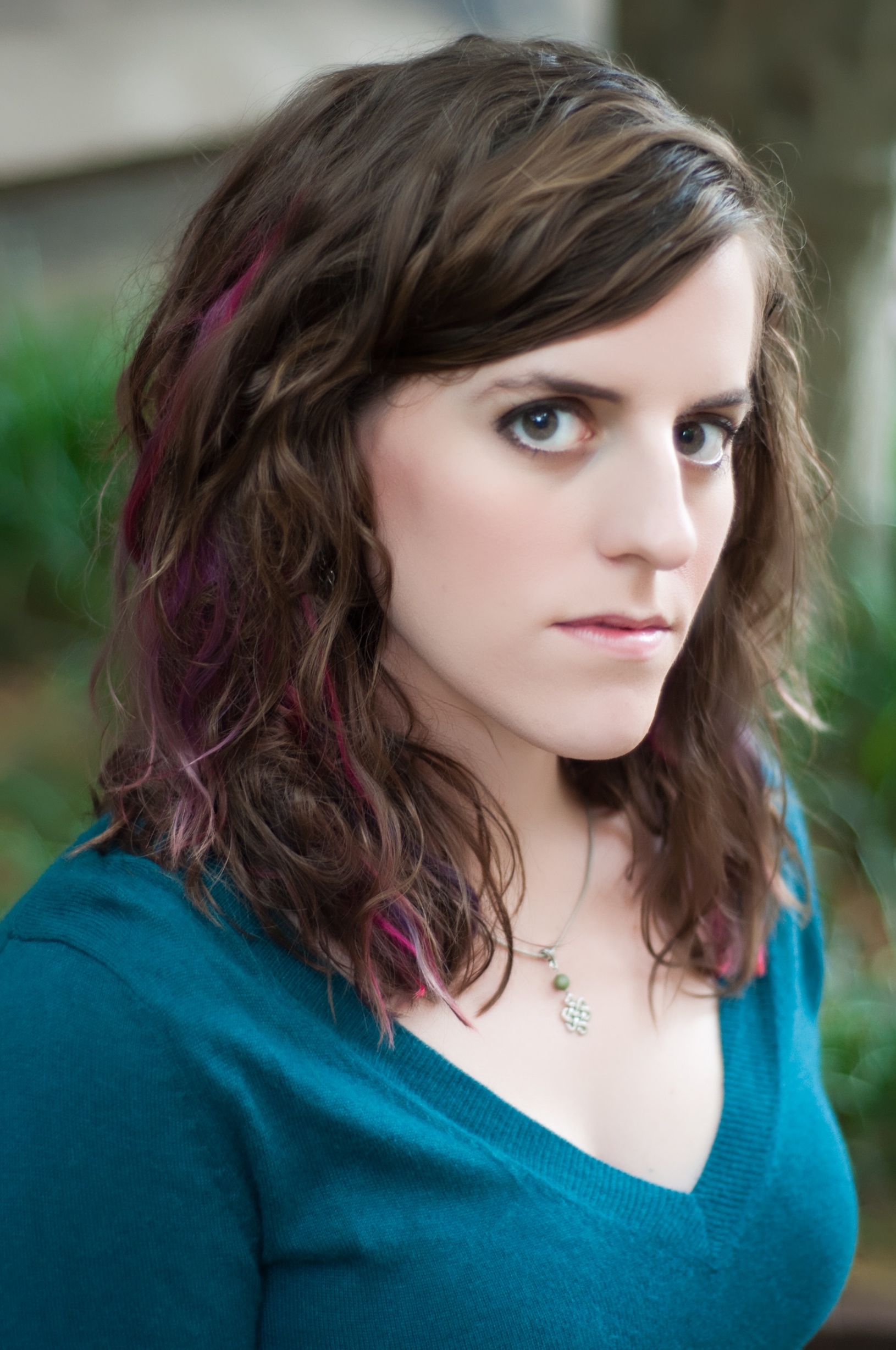 Claire Legrand used to be a musician until she realized she couldn't stop thinking about the stories in her head. Now she is a writer and librarian living in central New Jersey (although her heart will always live in her home state of Texas).
Her first novel is The Cavendish Home for Boys and Girls, one of the New York Public Library's 100 Titles for Reading and Sharing in 2012. She is also the author of The Year of Shadows, a ghost story for middle grade readers; and Winterspell, a young adult re-telling of The Nutcracker. Some Kind of Happiness, her middle grade novel about mental illness, family secrets, and the power of storytelling, is a 2017 Edgar Award Nominee. Claire's latest novel, Foxheart, is a classic fantasy-adventure and a 2016 Junior Library Guild selection. She is one of the four authors behind The Cabinet of Curiosities, an anthology of dark middle grade short fiction that was a Junior Library Guild selection, a Bank Street Best Book, and among the New York Public Library's 100 Titles for Reading and Sharing in 2014.
Her young adult horror novel, Sawkill Girls, received five starred reviews. It is also a 2018 Bram Stoker Award finalist and a 2019 Lambda Literary Award finalist. Furyborn, an epic fantasy novel for young adults, debuted at #4 on the New York Times bestseller list, and is the first book in the Empirium Trilogy. The next book in the series, Kingsbane, was also an instant New York Times bestseller. The final book in the series, Lightbringer, released October 13, 2020.
Not sure which books to read? Let our TBF authors tell you which ones they recommend! Visit our Resources page, then scroll down to "TBF One Book Recommendations". You will also find a more complete list of books by each author under TBF Book List.
Extasia
Fantasy, LGBTQ, 9780062696632
Recommended for teens

Her name is unimportant. All you must know is that today she will become one of the four saints of Haven. The elders will mark her and place the red hood on her head. With her sisters, she will stand against the evil power that lives beneath the black mountain--an evil which has already killed nine of her village's men. She will tell no one of the white-eyed beasts that follow her. Or the faceless gray women tall as houses. Or the girls she saw kissing in the elm grove. Today she will be a saint of Haven. She will rid her family of her mother's shame at last and save her people from destruction. She is not afraid. Are you?

Furyborn: Empirium Series (Book 1)
Fantasy, 1492656623
Recommended for teens
Recommended to read before TBF

When assassins ambush her best friend, the crown prince, Rielle Dardenne risks everything to save him, exposing her ability to perform all seven kinds of elemental magic. The only people who should possess this extraordinary power are a pair of prophesied queens: a queen of light and salvation and a queen of blood and destruction. To prove she is the Sun Queen, Rielle must endure seven trials to test her magic. If she fails, she will be executed…unless the trials kill her first. A thousand years later, the legend of Queen Rielle is a mere fairy tale to bounty hunter Eliana Ferracora. When the Undying Empire conquered her kingdom, she embraced violence to keep her family alive. Now, she believes herself untouchable until her mother vanishes without a trace, along with countless other women in their city. To find her, Eliana joins a rebel captain on a dangerous mission and discovers that the evil at the heart of the empire is more terrible than she ever imagined. As Rielle and Eliana fight in a cosmic war that spans millennia, their stories intersect, and the shocking connections between them ultimately determine the fate of their world—and of each other.

Kingsbane: Empirium Series (Book 2)
Fantasy, 9781492656654
Recommended for teens

Rielle Dardenne has been anointed Sun Queen, but her trials are far from over. The Gate keeping the angels at bay is falling. To repair it, Rielle must collect the seven hidden castings of the saints. Meanwhile, to help her prince and love Audric protect Celdaria, Rielle must spy on the angel Corien—but his promises of freedom and power may prove too tempting to resist. Centuries later, Eliana Ferracora grapples with her new reality: She is the Sun Queen, humanity's long-awaited savior. But fear of corruption—fear of becoming another Rielle—keeps Eliana's power dangerous and unpredictable. Hunted by all, racing against time to save her dying friend Navi, Eliana must decide how to wear a crown she never wanted—by embracing her mother's power, or rejecting it forever.

Lightbringer: Empirium Series (Book 3)
Fantasy, 9781492656685
Recommended for teens

In this epic finale to the Empirium Trilogy from New York Times bestselling author Claire Legrand, two queens, separated by a thousand years must face their ultimate destinies. Queen Rielle, pushed away from everything she loves, turns to Corien and his promises of glory. Meanwhile, whispers from the empirium slowly drive her mad, urging her to open the Gate. Separated from Audric and Ludivine, she embraces the role of Blood Queen and her place by Corien's side, determined to become the monster the world believes her to be. In the future, Eliana arrives in the Empire's capital as a broken shell of herself. Betrayed and abandoned, she fights to keep her power at bay—and away from Corien, who will stop at nothing to travel back in time to Rielle, even if that means destroying her daughter. But when the mysterious Prophet reveals themselves at last, everything changes, giving Rielle and Eliana a second chance for salvation—or the destruction their world has been dreading.
Helpful Links
Interviews
When we asked our authors what they were or might have been voted in HS, Claire answered most musical.
Other Fun Facts
My favorite comfort show is The Great British Baking Show.
If I had to choose another career, I'd want to be a production designer or set decorator for films.
Before I decided to write professionally, I went to college to study music.
I'm a librarian as well as an author.
I'm a huge Star Trek nerd, and my favorite captain is Captain Janeway.