Claire Legrand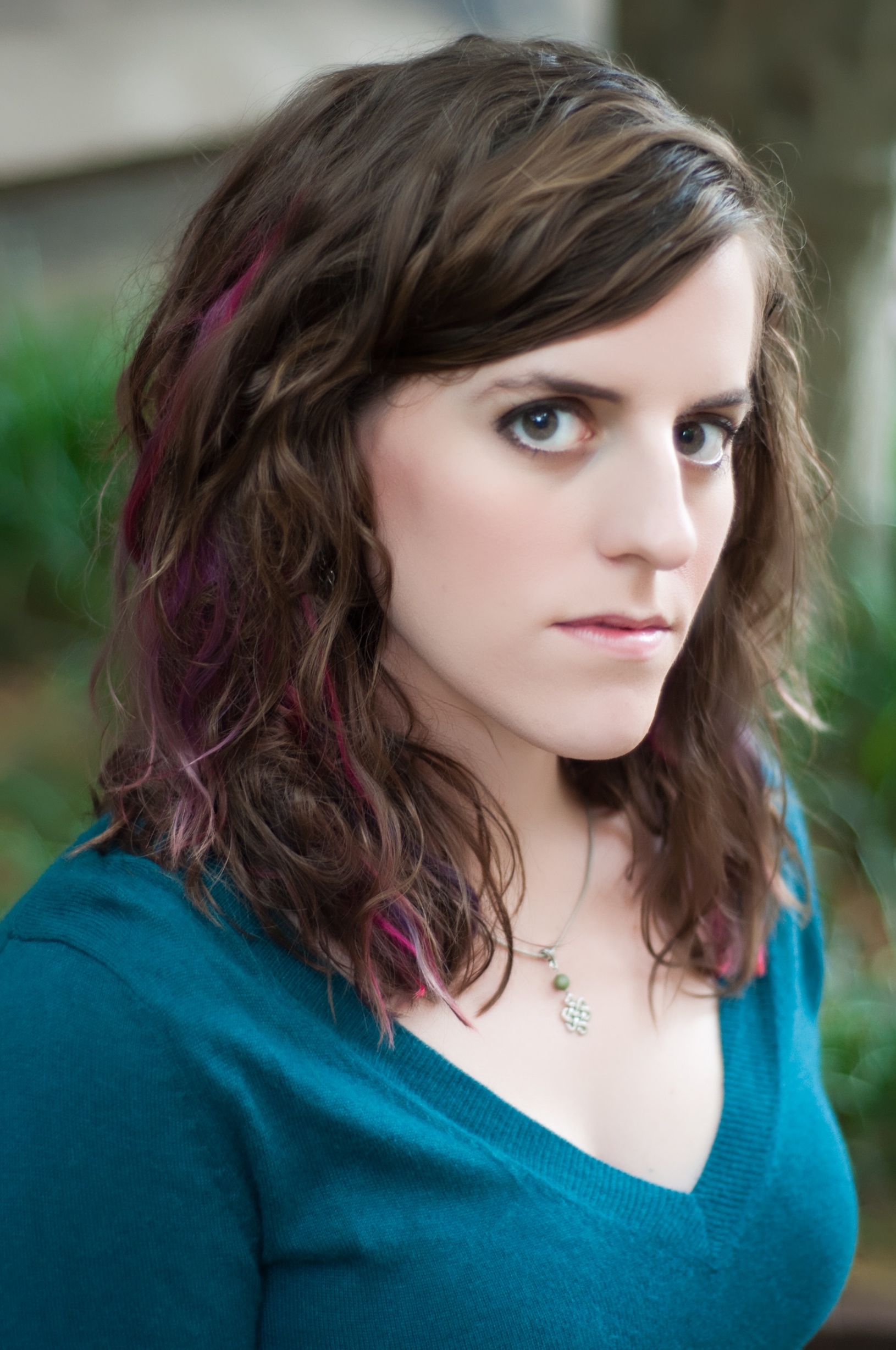 Claire Legrand used to be a musician until she realized she couldn't stop thinking about the stories in her head. Now she is a writer and librarian living in central New Jersey (although her heart will always live in her home state of Texas).
Her first novel is The Cavendish Home for Boys and Girls, one of the New York Public Library's 100 Titles for Reading and Sharing in 2012. She is also the author of The Year of Shadows, a ghost story for middle grade readers; and Winterspell, a young adult re-telling of The Nutcracker. Some Kind of Happiness, her middle grade novel about mental illness, family secrets, and the power of storytelling, is a 2017 Edgar Award Nominee. Claire's latest novel, Foxheart, is a classic fantasy-adventure and a 2016 Junior Library Guild selection. She is one of the four authors behind The Cabinet of Curiosities, an anthology of dark middle grade short fiction that was a Junior Library Guild selection, a Bank Street Best Book, and among the New York Public Library's 100 Titles for Reading and Sharing in 2014.
Not sure which books to read? Let our TBF authors tell you which ones they recommend! Visit our Resources page, then scroll down to "TBF One Book Recommendations". You will also find a more complete list of books by each author under TBF Book List.
The Cavendish Home for Boys and Girls
Fantasy, 1442442921
Recommended for teens
Recommended to read before TBF

Victoria hates nonsense. There is no need for it when your life is perfect. The only smudge on her pristine life is her best friend Lawrence. He is a disaster–lazy and dreamy, shirt always untucked, obsessed with his silly piano. Victoria often wonders why she ever bothered being his friend. (Lawrence does, too.) But then Lawrence goes missing. And he's not the only one. Victoria soon discovers that Mrs. Cavendish's children's home is not what it appears to be. Kids go in but come out . . . different, or they don't come out at all. If anyone can sort this out, it's Victoria, even if it means getting a little messy.

Foxheart
Fantasy, 0062427733
Recommended for teens
Recommended to read before TBF

Hundreds of years ago, the Wolf King united the seven kingdoms of the Star Lands and began his Hunt, endeavoring to kill all the witches in the land. With seven enchanted wolves by his side, he has nearly eradicated witchcraft from the Star Lands, and the people worship him as a kind savior. But when a man matching the Wolf King's description attacks the convent where twelve-year-old Quicksilver has been raised, she quickly realizes the king is not who they thought he was. Now running for her life, Quicksilver finds herself face to face with an older version of herself named Anastazia. Together with a young thief-in-training named Sly Boots and her dog, Fox, Quicksilver hurtles back through time in an attempt to dethrone the Wolf King before his Hunt is complete. Full of magic, adventure, and an original and compelling cast of characters, Foxheart is a fast-paced fantasy reminiscent of Howl's Moving Castle.

Furyborn
Fantasy, 1492656623
Recommended for teens
Recommended to read before TBF

Coming May 22, 2018! The stunningly original, must-read fantasy of 2018 follows two fiercely independent young women, centuries apart, who hold the power to save their world…or doom it. When assassins ambush her best friend, the crown prince, Rielle Dardenne risks everything to save him, exposing her ability to perform all seven kinds of elemental magic. The only people who should possess this extraordinary power are a pair of prophesied queens: a queen of light and salvation and a queen of blood and destruction. To prove she is the Sun Queen, Rielle must endure seven trials to test her magic. If she fails, she will be executed…unless the trials kill her first. A thousand years later, the legend of Queen Rielle is a mere fairy tale to bounty hunter Eliana Ferracora. When the Undying Empire conquered her kingdom, she embraced violence to keep her family alive. Now, she believes herself untouchable until her mother vanishes without a trace, along with countless other women in their city. To find her, Eliana joins a rebel captain on a dangerous mission and discovers that the evil at the heart of the empire is more terrible than she ever imagined. As Rielle and Eliana fight in a cosmic war that spans millennia, their stories intersect, and the shocking connections between them ultimately determine the fate of their world—and of each other.

Some Kind of Happiness
Fantasy, 1442466022
Recommended for teens
Recommended to read before TBF

HINGS FINLEY HART DOESN'T WANT TO TALK ABOUT • Her parents, who are having problems. (But they pretend like they're not.) • Being sent to her grandparents' house for the summer. • Never having met said grandparents. • Her blue days—when life feels overwhelming, and it's hard to keep her head up. (This happens a lot.) Finley's only retreat is the Everwood, a forest kingdom that exists in the pages of her notebook. Until she discovers the endless woods behind her grandparents' house and realizes the Everwood is real–and holds more mysteries than she'd ever imagined, including a family of pirates that she isn't allowed to talk to, trees covered in ash, and a strange old wizard living in a house made of bones. With the help of her cousins, Finley sets out on a mission to save the dying Everwood and uncover its secrets. But as the mysteries pile up and the frightening sadness inside her grows, Finley realizes that if she wants to save the Everwood, she'll first have to save herself. Reality and fantasy collide in this powerful, heartfelt novel about family, depression, and the power of imagination, for fans of Counting By 7s and Bridge to Terabithia.

Winterspell
Fantasy, 1442465980
Recommended for teens
Recommended to read before TBF

he clock chimes midnight, a curse breaks, and a girl meets a prince…but what follows is not all sweetness and sugarplums. New York City, 1899. Clara Stole, the mayor's ever-proper daughter, leads a double life. Since her mother's murder, she has secretly trained in self-defense with the mysterious Drosselmeyer. Then, on Christmas Eve, disaster strikes. Her home is destroyed, her father abducted—by beings distinctly not human. To find him, Clara journeys to the war-ravaged land of Cane. Her only companion is the dethroned prince Nicholas, bound by a wicked curse. If they're to survive, Clara has no choice but to trust him, but his haunted eyes burn with secrets—and a need she can't define. With the dangerous, seductive faery queen Anise hunting them, Clara soon realizes she won't leave Cane unscathed—if she leaves at all. Inspired by The Nutcracker, Winterspell is a dark, timeless fairy tale about love and war, longing and loneliness, and a girl who must learn to live without fear.
Helpful Links
When we asked our authors what they were or might have been voted in HS, Claire answered Most Musical.
Other Fun Facts
I have two cats and a dog - Loki, Valkyrie, and Odin.
I've run a half-marathon.
I'm a librarian.
I used to play the trumpet professionally.
For a ninth-grade project, my best friend and I rewrote an act of Romeo and Juliet that, instead of Capulets and Monagues, starred characters from Star Trek and Star Wars. Captain Kirk was Romeo; Princess Leia was Juliet. Really.
If I were a superhero, I would be Word Witch. I'd be able to write perfect first drafts on the first try. Also, I would be able to fly. Because flying is awesome.
If you can only read on of my books before TBF you should read Furyborn! I've been working on this story for 14 years; this book - and its sequels - are the books of my heart.