Trung Le Nguyen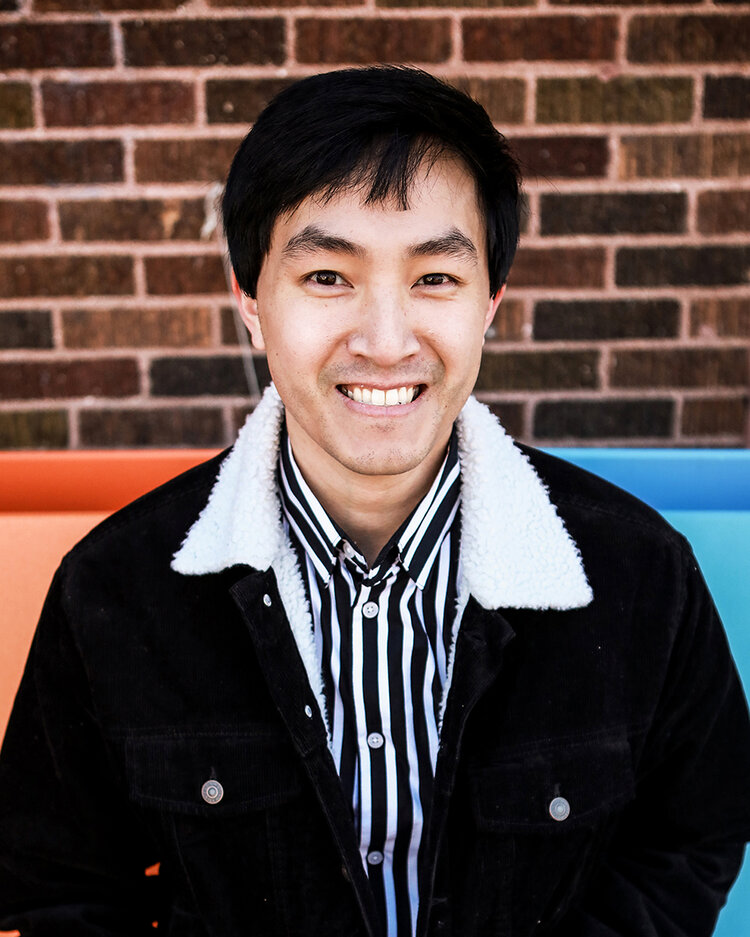 Trung Le Nguyen, also known as Trungles, is a Vietnamese-American comic book artist and storyteller from Minnesota. He was born in a refugee camp somewhere in the Philippine province of Palawan.

Trung has contributed work for Oni Press, Boom! Studios, and Image Comics, largely in the romance genre. His first original graphic novel, The Magic Fish, is due out October 13, 2020 through Random House Graphic, an imprint of Penguin Random House.
Trung currently lives in Minneapolis, Minnesota and raises three very spoiled hens. He is particularly fond of fairy tales, kids' cartoons, and rom-coms of all stripes.
Not sure which books to read? Let our TBF authors tell you which ones they recommend! Visit our Resources page, then scroll down to "TBF One Book Recommendations". You will also find a more complete list of books by each author under TBF Book List.
The Magic Fish
Graphic Novel, LGBTQ, 9780593125298
Recommended for teens
Recommended to read before TBF

Real life isn't a fairytale. But Tiến still enjoys reading his favorite stories with his parents from the books he borrows from the local library. It's hard enough trying to communicate with your parents as a kid, but for Tiến, he doesn't even have the right words because his parents are struggling with their English. Is there a Vietnamese word for what he's going through? Is there a way to tell them he's gay? A beautifully illustrated story by Trung Le Nguyen that follows a young boy as he tries to navigate life through fairytales, an instant classic that shows us how we are all connected. The Magic Fish tackles tough subjects in a way that accessible with readers of all ages, and teaches us that no matter what--we can all have our own happy endings.
When we asked our authors what they were or might have been voted in HS, Trung answered most likely to send fan mail to Guy Fieri.
Other Fun Facts
I have three pet chickens.
I find hand-vacuums very pleasing!
I maintained an unrequited crush on Mr. Peanut between 2016-2019.
I love cats, but I'm very allergic.
I was once air-lifted off an island I was just chilling when a volcano erupted.