Nina LaCour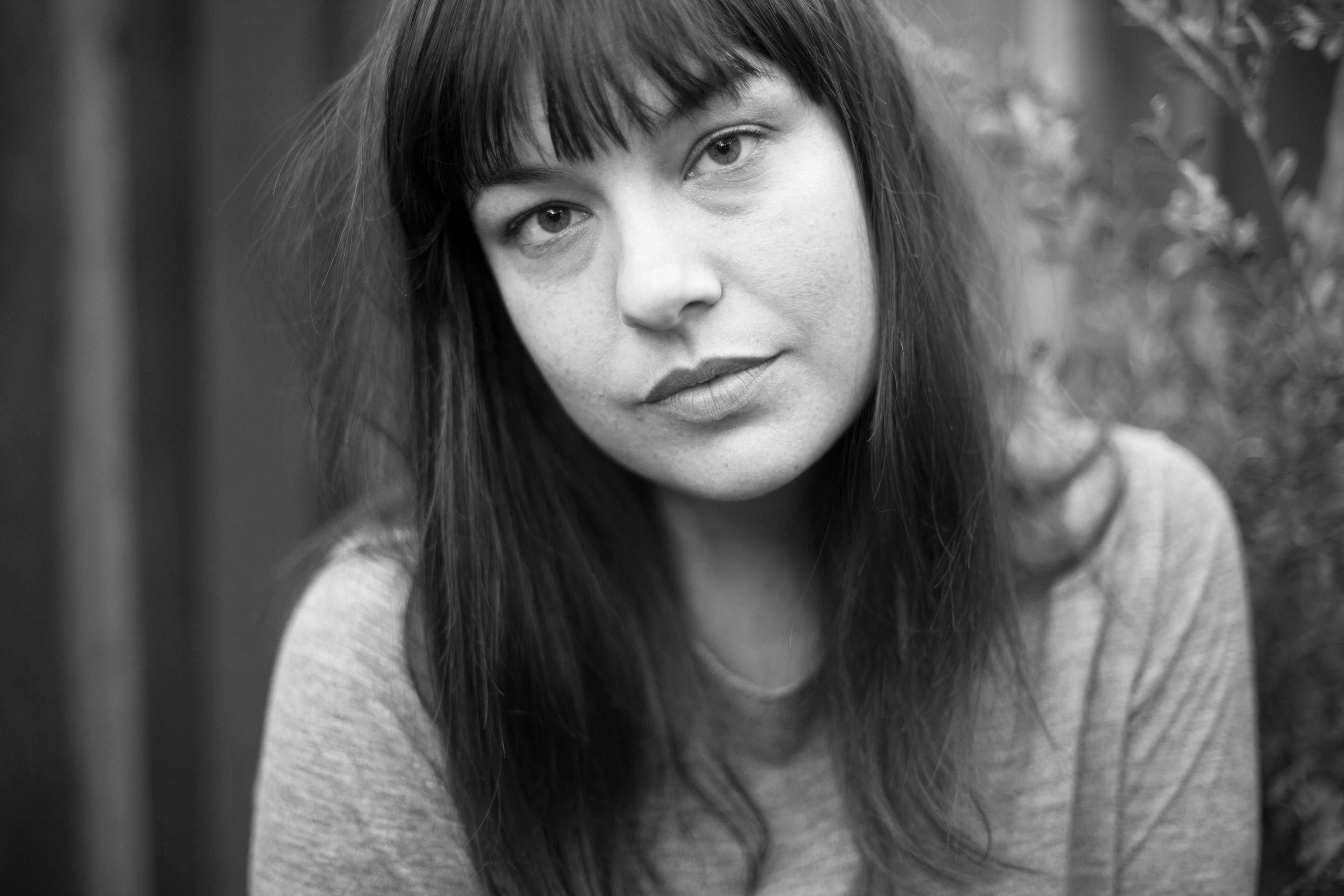 Nina LaCour is the author of three critically acclaimed young adult novels published by Dutton Books: Hold Still, The Disenchantments, and Everything Leads to You. You Know Me Well, a novel written in collaboration with David Levithan, is forthcoming from St. Martin's Griffin in June, 2016.
She has tutored, taught, and guest lectured in various places, including Berkeley City College, Maybeck High School, Stanford University, and Mills College, where she received an MFA in Creative Writing in 2006. Her novels have been Junior Library Guild selections, ALA Best Books for Young Adults, and have appeared on many state and regional lists. Nina won the 2009 Northern California Book Award for Children's Literature, was featured in Publishers Weekly as a Flying Starts Author, and was a finalist for the William C. Morris award. She loves teaching, reading work by emerging and established writers, and talking about the craft of fiction.
She lives in the San Francisco Bay Area with her wife, photographer Kristyn Stroble, and their daughter.
Not sure which books to read? Let our TBF authors tell you which ones they recommend! Visit our Resources page, then scroll down to "TBF One Book Recommendations". You will also find a more complete list of books by each author under TBF Book List.
We Are Okay (Released 2/17)
Realistic Fiction, 9780525425892
Recommended for teens

"You go through life thinking there's so much you need. . . . Until you leave with only your phone, your wallet, and a picture of your mother." Marin hasn't spoken to anyone from her old life since the day she left everything behind. No one knows the truth about those final weeks. Not even her best friend Mabel. But even thousands of miles away from the California coast, at college in New York, Marin still feels the pull of the life and tragedy she's tried to outrun. Now, months later, alone in an emptied dorm for winter break, Marin waits. Mabel is coming to visit and Marin will be forced to face everything that's been left unsaid and finally confront the loneliness that has made a home in her heart. An intimate whisper that packs an indelible punch, We Are Okay is Nina LaCour at her finest. This gorgeously crafted and achingly honest portrayal of grief will leave you urgent to reach across any distance to reconnect with the people you love.

You Know Me Well
LGBTQ, Realistic Fiction, 9781250098641
Recommended for teens

Who knows you well? Your best friend? Your boyfriend or girlfriend? A stranger you meet on a crazy night? No one, really? Mark and Kate have sat next to each other for an entire year, but have never spoken. For whatever reason, their paths outside of class have never crossed. That is until Kate spots Mark miles away from home, out in the city for a wild, unexpected night. Kate is lost, having just run away from a chance to finally meet the girl she has been in love with from afar. Mark, meanwhile, is in love with his best friend Ryan, who may or may not feel the same way. When Kate and Mark meet up, little do they know how important they will become to each other -- and how, in a very short time, they will know each other better than any of the people who are supposed to know them more. A book told in alternating points of view by Nina LaCour, the award-winning author of Hold Still and The Disenchantments, and David Levithan, the best-selling author of Every Day and co-author of Nick and Norah's Infinite Playlist (with Rachel Cohn) and Will Grayson, Will Grayson (with John Green), You Know Me Well is a deeply honest story about navigating the joys and heartaches of first love, one truth at a time.

Everything Leads To You
LGBTQ, Realistic Fiction, 9780525425885
Recommended for teens

A wunderkind young set designer, Emi has already started to find her way in the competitive Hollywood film world. Emi is a film buff and a true romantic, but her real-life relationships are a mess. She has desperately gone back to the same girl too many times to mention. But then a mysterious letter from a silver screen legend leads Emi to Ava. Ava is unlike anyone Emi has ever met. She has a tumultuous, not-so-glamorous past, and lives an unconventional life. She's enigmatic…. She's beautiful. And she is about to expand Emi's understanding of family, acceptance, and true romance.

Hold Still
Realistic Fiction, 9780525421559
Recommended for teens

An arresting story about starting over after a friend's suicide, from a breakthrough new voice in YA fictiondear caitlin, there are so many things that i want so badly to tell you but i just can't. Devastating, hopeful, hopeless, playful . . . in words and illustrations, Ingrid left behind a painful farewell in her journal for Caitlin. Now Caitlin is left alone, by loss and by choice, struggling to find renewed hope in the wake of her best friend's suicide. With the help of family and newfound friends, Caitlin will encounter first love, broaden her horizons, and start to realize that true friendship didn't die with Ingrid. And the journal which once seemed only to chronicle Ingrid's descent into depression, becomes the tool by which Caitlin once again reaches out to all those who loved Ingrid—and Caitlin herself.

The Disenchantments
Realistic Fiction, 9780525422198
Recommended for teens

Colby and Bev have a long-standing pact: graduate, hit the road with Bev's band, and then spend the year wandering around Europe. But moments after the tour kicks off, Bev makes a shocking announcement: she's abandoning their plans - and Colby - to start college in the fall. But the show must go on and The Disenchantments weave through the Pacific Northwest, playing in small towns and dingy venues, while roadie- Colby struggles to deal with Bev's already-growing distance and the most important question of all: what's next? Morris Award–finalist Nina LaCour draws together the beauty and influences of music and art to brilliantly capture a group of friends on the brink of the rest of their lives.
Helpful Links
When we asked our authors what they were or might have been voted in HS, Nina answered Most Likely to Move to San Francisco.
Other Fun Facts
My favorite chore is washing dishes.
When I was a small child I named my pet goldfish Sushi.
My first job, at age 14, was in an independent bookstore.
My first novel, Hold Still, was my grad school thesis.
I met my future wife in a Virginia Woolf class.