Bill Konigsberg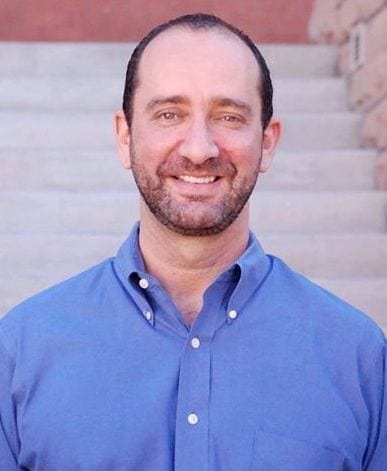 Bill lives in just outside of Phoenix with his longtime partner, Chuck. They have two Australian Labradoodles who complete them.
Not sure which books to read? Let our TBF authors tell you which ones they recommend! Visit our Resources page, then scroll down to "TBF One Book Recommendations". You will also find a more complete list of books by each author under TBF Book List.
Honestly Ben: Openly Straight Series (Book 2)
LGBTQ, Realistic Fiction, 9780545858267
Recommended for teens

Ben Carver returns for the spring semester at the exclusive Natick School in Massachusetts determined to put his relationship with Rafe Goldberg behind him and concentrate on his grades and the award that will mean a full scholarship--but Rafe is still there, there is a girl named Hannah whom he meets in the library, and behind it all is his relationship with his distant, but demanding father.

Openly Straight: Openly Straight Series (Book 1)
LGBTQ, Realistic Fiction, 9780545798655
Recommended for teens
Recommended to read before TBF

Tired of being known as "the gay kid", Rafe Goldberg decides to assume a new persona when he comes east and enters an elite Massachusetts prep school--but trying to deny his identity has both complications and unexpected consequences.

The Porcupine of Truth
LGBTQ, Realistic Fiction, 9781338032451
Recommended for teens

Seventeen-year-old Carson Speier is bored of Billings, Montana, and resentful that he has to help his mother take care of his father, a dying alcoholic whom he has not seen in fourteen years--but then he meets Aisha, a beautiful African American girl who has run away from her own difficult family, and together they embark on a journey of discovery that may help them both come to terms with their lives.
Helpful Links
Interviews
Videos
When we asked our authors what they were or might have been voted in HS, Bill answered Most Outspoken.
Other Fun Facts
I am afraid of eggs and I don't eat anything that looks or smells like an egg.
If the egg is in something like a cake, however, I will happily eat that.
In high school, I was part of a musical duo. We called ourselves Shade of Gray. My partner was Rhonda Ross, daughter of Diana Ross. She was really good. I was really not.
I have never, ever seen a Star Wars movie or TV show. Ever.
I am obsessed with the singer Haley Reinhart.
If I were a superhero I would be Billy Parker. Like Peter Parker, but my super power is parallel parking. I'm really good at it.
If you can only read one of my books before TBF you should read Openly Straight, because it's the book that readers get obsessed with. And there's a sequel, Honestly Ben, in case you need more!