Shaun David Hutchinson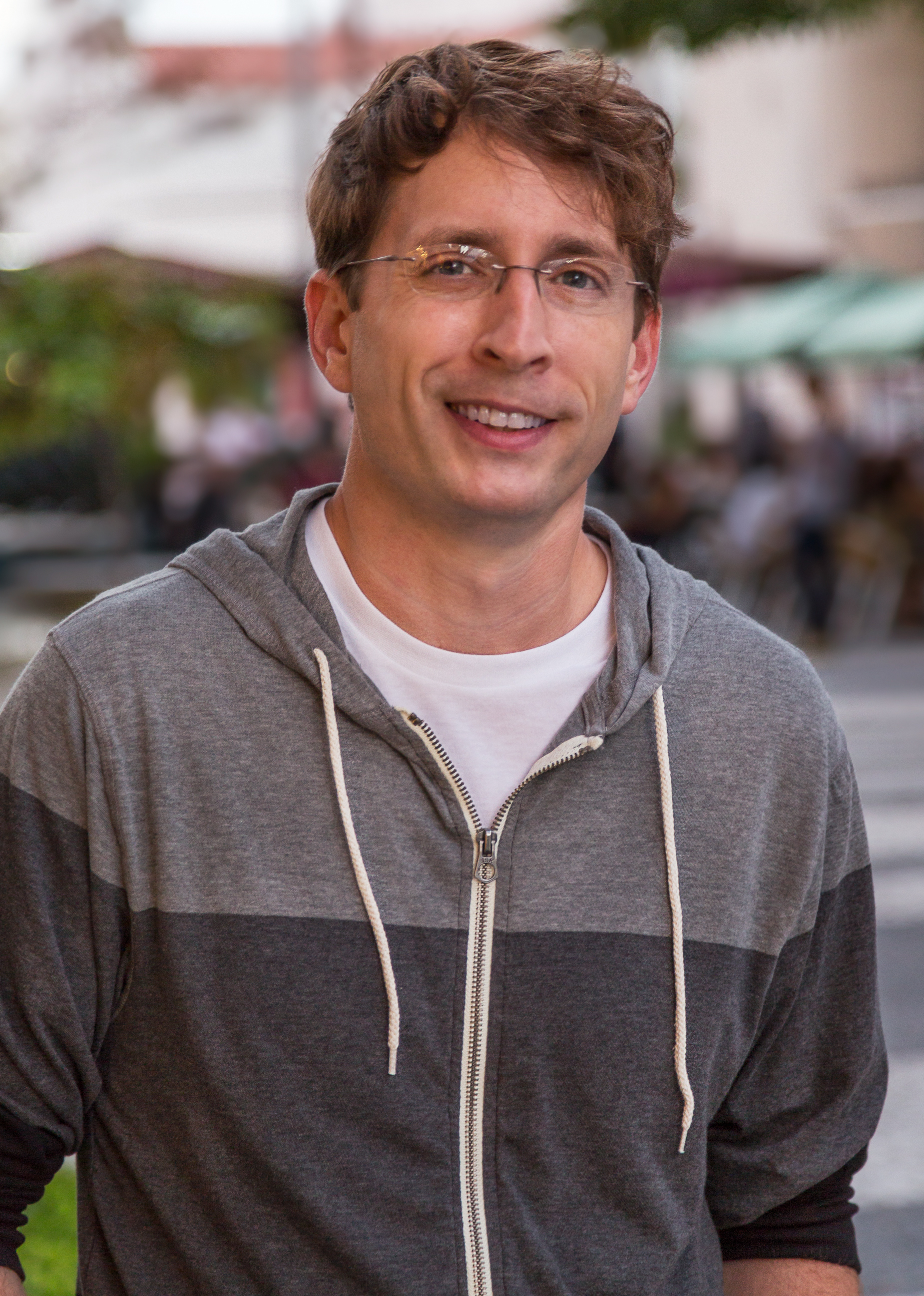 I'm Shaun David Hutchinson, you can call me Shaun. Or Hutch. I'll respond to anything. I was born in West Palm Beach, FL, and grew up in Jupiter, FL where I've lived most of my life save for a couple of adventures in Atlanta and Rhode Island. I always knew I wanted to be a writer but it took me a long time to figure out I could be one. I've been a database developer, managed a wine company, slung coffee at Starbucks, and once spent a creepy month working in a statuary. Luckily, that was before I'd seen the Weeping Angels on Doctor Who. I studied literature in college where I fell in love with Beowulf and Chaucer and gothic literature. I also studied emergency medicine at one time and insurance at another. Currently, I work in IT and fill my remaining hours with freelance web design, database design, and editing.
Not sure which books to read? Let our TBF authors tell you which ones they recommend! Visit our Resources page, then scroll down to "TBF One Book Recommendations". You will also find a more complete list of books by each author under TBF Book List.
A Complicated Love Story Set in Space
LGBTQ, Science Fiction, 9781534448537
Recommended for teens
Recommended to read before TBF

When Noa closes his eyes on Earth and wakes up on a spaceship called Qriosity just as it's about to explode, he's pretty sure things can't get much weirder. Boy is he wrong. Trapped aboard Qriosity are also DJ and Jenny, neither of whom remember how they got onboard the ship. Together, the three face all the dangers of space, along with murder, aliens, a school dance, and one really, really bad day. But none of this can prepare Noa for the biggest challenge—falling in love. And as Noa's feelings for DJ deepen, he has to contend not just with the challenges of the present, but also with his memories of the past. However, nothing is what it seems on Qriosity, and the truth will upend all of their lives forever. Love is complicated enough without also trying to stay alive.

The State of Us
LGBTQ, Realistic Fiction, 9780062950314
Recommended for teens
Recommended to read before TBF

When Dean Arnault's mother decided to run for president, it wasn't a surprise to anyone, least of all her son. But still that doesn't mean Dean wants to be part of the public spectacle that is the race for the White House—at least not until he meets Dre. The only problem is that Dre Rosario's on the opposition; he's the son of the Democratic nominee. But as Dean and Dre's meet-ups on the campaign trail become less left to chance, their friendship quickly becomes a romantic connection unlike any either of the boys have ever known. If it wasn't hard enough falling in love across the aisle, the political scheming of a shady third-party candidate could cause Dean and Dre's world to explode around them.

At the Edge of the Universe
LGBTQ, Science Fiction, 9781481449663
Recommended for teens

From the author of We Are the Ants and The Five Stages of Andrew Brawley comes the heartbreaking story of a boy who believes the universe is slowly shrinking as things he remembers are being erased from others' memories. Tommy and Ozzie have been best friends since the second grade, and boyfriends since eighth. They spent countless days dreaming of escaping their small town—and then Tommy vanished. More accurately, he ceased to exist, erased from the minds and memories of everyone who knew him. Everyone except Ozzie. Ozzie doesn't know how to navigate life without Tommy, and soon he suspects that something else is going on: that the universe is shrinking. When Ozzie is paired up with new student Calvin on a physics project, he begins to wonder if Calvin could somehow be involved. But the more time they spend together, the harder it is for him to deny the feelings developing between them, even if he still loves Tommy. But Ozzie knows there isn't much time left to find Tommy—that once the door closes, it can't be opened again. And he's determined to keep it open as long as it takes to get his boyfriend back.

We are the Ants (Available in Spanish through Hipocampo Booksellers)
LGBTQ, Science Fiction, 9781481449632
Recommended for teens

Abducted by aliens periodically throughout his youth, Henry Denton is informed by his erstwhile captors that they will end the world in 144 days unless he stops them by deciding that humanity is worth saving.

The Five Stages of Andrew Brawley
LGBTQ, Realistic Fiction, 9781481403115
Recommended for teens

Convinced he should have died in the accident that killed his parents and sister, sixteen-year-old Drew lives in a hospital, hiding from employees and his past, until Rusty, set on fire for being gay, turns his life around. Includes excerpts from the superhero comic Drew creates.

FML
Realistic Fiction, 9781442432871
Recommended for teens

At a party near the end of senior year, seventeen-year-old Simon Cross imagines his life with and without Cassie, the girl he has yearned for since they were freshman, and begins to discover the unpredictable wonders of life his best friends, Ben and Coop, have urged him to explore.

The Deathday Letter
Realistic Fiction, 9781416996088
Recommended for teens

After receiving the letter that says he will be dead within twenty-four hours, fifteen-year-old Ollie and his two best friends, Shane and would-be girlfriend Ronnie, set out to fulfill as many of Ollie's hopes as they can.

Brave Face
Non-Fiction, 9781534431515
Recommended for teens

Shaun David Hutchinson was nineteen. Confused. Struggling to find the vocabulary to understand and accept who he was and how he fit into a community in which he couldn't see himself. The voice of depression told him that he would never be loved or wanted, while powerful and hurtful messages from society told him that being gay meant love and happiness weren't for him. A million moments large and small over the years all came together to convince Shaun that he couldn't keep going, that he had no future. And so he followed through on trying to make that a reality. Thankfully Shaun survived, and over time, came to embrace how grateful he is and how to find self-acceptance. In this courageous and deeply honest memoir, Shaun takes readers through the journey of what brought him to the edge, and what has helped him truly believe that it does get better.

The Past and Other Things That Should Stay Buried
LGBTQ, 9781481498579
Recommended for teens

Dino doesn't mind spending time with the dead. His parents own a funeral home, and death is literally the family business. He's just not used to them talking back. Until Dino's ex-best friend July dies suddenly—and then comes back to life. Except not exactly. Somehow July is not quite alive, and not quite dead. As Dino and July attempt to figure out what's happening, they must also confront why and how their friendship ended so badly, and what they have left to understand about themselves, each other, and all those grand mysteries of life.

The Apocalypse of Elena Mendoza
LGBTQ, Science Fiction, 9781481498548
Recommended for teens

Sixteen-year-old Elena Mendoza is the product of a virgin birth. This can be scientifically explained (it's called parthenogenesis), but what can't be explained is how Elena is able to heal Freddie, the girl she's had a crush on for years, from a gunshot wound in a Starbucks parking lot. Or why the boy who shot Freddie, David Combs, disappeared from the same parking lot minutes later after getting sucked up into the clouds. What also can't be explained are the talking girl on the front of a tampon box, or the reasons that David Combs shot Freddie in the first place. As more unbelievable things occur, and Elena continues to perform miracles, the only remaining explanation is the least logical of all—that the world is actually coming to an end, and Elena is possibly the only one who can do something about it.
When we asked our authors what they were or might have been voted in HS, Shaun David answered most likely to take a nap.
Other Fun Facts
I'm left-handed.
I've never broken any bones.
I love to bake.
My favorite musical is Little Shop of Horrors.
I get terribly seasick and hate boats.