Ellen Hopkins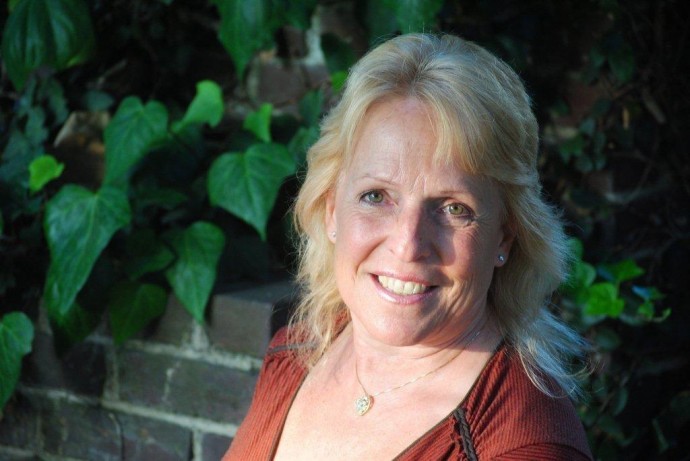 Ellen Hopkins is a poet, freelance writer, and the award-winning author of twenty nonfiction titles and eleven NY Times Bestselling young adult novels-in-verse, as well as two novels for adults. She has published hundreds of articles on subjects ranging from aviation to child abuse to winegrowing. Ellen mentors other writers through her position as a board member for the Society of Children's Book Writers and Illustrators (SCBWI). She is a regular speaker at schools, book festivals and writers conferences across the US, and now throughout the world. She has also established Ventana Sierra, a nonprofit organization helping youth-in-need into safe housing and pursuing career goals through higher education and the arts.
Not sure which books to read? Let our TBF authors tell you which ones they recommend! Visit our Resources page, then scroll down to "TBF One Book Recommendations". You will also find a more complete list of books by each author under TBF Book List.
What About Will
Middle School, 9780593108642
Recommended for teens
Recommended to read before TBF

Twelve-year-old Trace Reynolds has always looked up to his brother, mostly because Will, who's five years older, has never looked down on him. It was Will who taught Trace to ride a bike, would watch sports on TV with him, and cheer him on at little league. But when Will was knocked out cold during a football game, resulting in a brain injury--everything changed. Now, sixteen months later, their family is still living under the weight of the incident, that left Will with a facial tic, depression, and an anger he cannot always control, culminating in their parents' divorce. Afraid of further fracturing his family, Trace begins to cover for Will who, struggling with addiction to pain medication, becomes someone Trace doesn't recognize. But when the brother he loves so much becomes more and more withdrawn, and escalates to stealing money and ditching school, Trace realizes some secrets cannot be kept if we ever hope to heal.

Closer to Nowhere
Realistic Fiction, 9780593108611
Recommended for teens
Recommended to read before TBF

For the most part, Hannah's life is just how she wants it. She has two supportive parents, she's popular at school, and she's been killing it at gymnastics. But when her cousin Cal moves in with her family, everything changes. Cal tells half-truths and tall tales, pranks Hannah constantly, and seems to be the reason her parents are fighting more and more. Nothing is how it used to be. She knows that Cal went through a lot after his mom died and she is trying to be patient, but most days Hannah just wishes Cal never moved in. For his part, Cal is trying his hardest to fit in, but not everyone is as appreciative of his unique sense of humor and storytelling gifts as he is. Humor and stories might be his defense mechanism, but if Cal doesn't let his walls down soon, he might push away the very people who are trying their best to love him. Told in verse from the alternating perspectives of Hannah and Cal, this is a story of two cousins who are more alike than they realize and the family they both want to save.

Crank: Crank (Book 1)
Verse, 9781442471818
Recommended for teens

Kristina Georgia Snow is the perfect daughter: gifted high school junior, quiet, never any trouble. But on a trip to visit her absentee father, Kristina disappears and Bree takes her place. Bree is the exact opposite of Kristina -- she's fearless. Through a boy, Bree meets the monster: crank. And what begins as a wild, ecstatic ride turns into a struggle through hell for her mind, her soul -- her life.

Glass: Crank (Book 2)
Verse, 9781442471825
Recommended for teens

Crank. Glass. Ice. Crystal. Whatever you call it, it's all the same: a monster. And once it's got hold of you, this monster will never let you go. Kristina thinks she can control it. Now with a baby to care for, she's determined to be the one deciding when and how much, the one calling the shots. But the monster is too strong, and before she knows it, Kristina is back in its grips. She needs the monster to keep going, to face the pressures of day-to-day life. She needs it to feel alive. Once again the monster takes over Kristina's life and she will do anything for it, including giving up the one person who gives her the unconditional love she craves -- her baby. (Sequel to Crank)

Fallout: Crank (Book 3)
Verse, 9781442471801
Recommended for teens

Hunter is nineteen, angry, getting by in college with a job at a radio station, a girlfriend he loves in the only way he knows how, and the occasional party. He's struggling to understand why his mother left him, when he unexpectedly meets his rapist father, and things get even more complicated. Autumn lives with her single aunt and alcoholic grandfather. When her aunt gets married, and the only family she's ever known crumbles, Autumn's compulsive habits lead her to drink. Summer doesnt know about Hunter, Autumn, or their two youngest brothers, Donald and David. To her, family is only abuse at the hands of her father's girlfriends and a slew of foster parents. As each searches for real love and true family, they find themselves pulled toward the one person who links them together--Kristina, Bree, mother, addict. But it is in each other, and in themselves, that they find the trust, the courage, the hope to break the cycle.
Book Talks
Helpful Links
Interviews
Videos
Websites
When we asked our authors what they were or might have been voted in HS, Ellen answered most likely to skinny dip under a full moon..
Other Fun Facts
I have visited every state in the USA.
I used to own/trade/show Corvettes. Plus, maybe a street race or two.
I am an exceptional cook.
I have a green thumb, and grow a huge garden every year.
I have lived in the same house for thirty-two years, and recently decided to sell it and move somewhere totally new.