Ellen Hopkins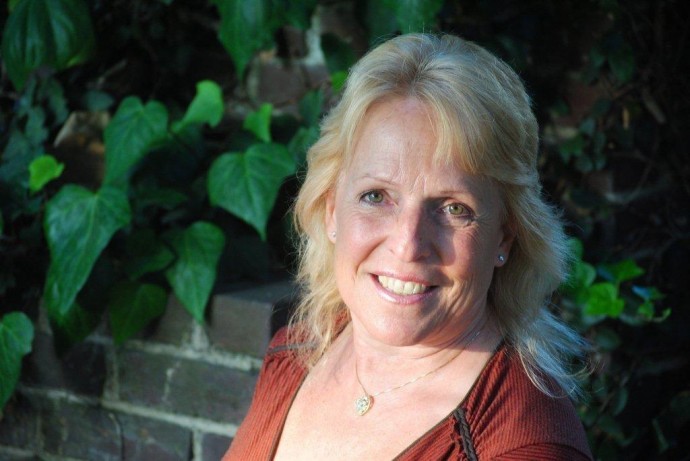 Ellen Hopkins is a poet, freelance writer, and the award-winning author of twenty nonfiction titles and eleven NY Times Bestselling young adult novels-in-verse, as well as two novels for adults.She has published hundreds of articles on subjects ranging from aviation to child abuse to winegrowing. Ellen mentors other writers through her position as a board member for the Society of Children's Book Writers and Illustrators (SCBWI). She is a regular speaker at schools, book festivals and writers conferences across the US, and now throughout the world. She has also established Ventana Sierra, a nonprofit organization helping youth-in-need into safe housing and pursuing career goals through higher education and the arts.
Not sure which books to read? Let our TBF authors tell you which ones they recommend! Visit our Resources page, then scroll down to "TBF One Book Recommendations". You will also find a more complete list of books by each author under TBF Book List.
Crank: Crank (Book 1)
Verse, 9781442471818
Recommended for teens

Kristina Georgia Snow is the perfect daughter: gifted high school junior, quiet, never any trouble. But on a trip to visit her absentee father, Kristina disappears and Bree takes her place. Bree is the exact opposite of Kristina -- she's fearless. Through a boy, Bree meets the monster: crank. And what begins as a wild, ecstatic ride turns into a struggle through hell for her mind, her soul -- her life.

Glass: Crank (Book 2)
Verse, 9781442471825
Recommended for teens

Crank. Glass. Ice. Crystal. Whatever you call it, it's all the same: a monster. And once it's got hold of you, this monster will never let you go. Kristina thinks she can control it. Now with a baby to care for, she's determined to be the one deciding when and how much, the one calling the shots. But the monster is too strong, and before she knows it, Kristina is back in its grips. She needs the monster to keep going, to face the pressures of day-to-day life. She needs it to feel alive. Once again the monster takes over Kristina's life and she will do anything for it, including giving up the one person who gives her the unconditional love she craves -- her baby. (Sequel to Crank)

Fallout: Crank (Book 3)
Verse, 9781442471801
Recommended for teens

Hunter is nineteen, angry, getting by in college with a job at a radio station, a girlfriend he loves in the only way he knows how, and the occasional party. He's struggling to understand why his mother left him, when he unexpectedly meets his rapist father, and things get even more complicated. Autumn lives with her single aunt and alcoholic grandfather. When her aunt gets married, and the only family she's ever known crumbles, Autumn's compulsive habits lead her to drink. Summer doesnt know about Hunter, Autumn, or their two youngest brothers, Donald and David. To her, family is only abuse at the hands of her father's girlfriends and a slew of foster parents. As each searches for real love and true family, they find themselves pulled toward the one person who links them together--Kristina, Bree, mother, addict. But it is in each other, and in themselves, that they find the trust, the courage, the hope to break the cycle.

Identical
Verse, 9781416950066
Recommended for teens

Kaeleigh and Raeanne are identical down to the dimple. As daughters of a district-court judge father and a politician mother, they are an all-American family -- on the surface. Behind the facade each sister has her own dark secret, and that's where their differences begin.

Impulse
Verse, 97816903574
Recommended for teens

Three lives, three different paths to the same destination: Aspen Springs, a psychiatric hospital for those who have attempted the ultimate act -- suicide. Vanessa is beautiful and smart, but her secrets keep her answering the call of the blade. Tony, after suffering a painful childhood, can only find peace through pills. And Conner, outwardly, has the perfect life. But dig a little deeper and find a boy who is in constant battle with his parents, his life, himself. In one instant each of these young people decided enough was enough. They grabbed the blade, the bottle, the gun -- and tried to end it all. Now they have a second chance, and just maybe, with each other's help, they can find their way to a better life -- but only if they're strong and can fight the demons that brought them here in the first place.

Perfect
Verse, 9781416983255
Recommended for teens

Cara's parents' unrealistic expectations have already sent her twin brother Conner spiraling toward suicide. For her, perfect means rejecting their ideals to take a chance on a new kind of love. Kendra covets the perfect face and body - no matter what surgeries and drugs she needs to get there. To score his perfect home run - on the field and off - Sean will sacrifice more than he can ever win back. And Andre realizes that to follow his heart and achieve his perfect performance, he'll be living a life his ancestors would never have understood. Everyone wants to be perfect, but when perfection loses its meaning, how far will you go? What would you give up to be perfect?

Rumble
Verse, 9781442482852
Recommended for teens

Matthew Turner knows it doesn't get better. His younger brother Luke was bullied mercilessly after one of Matt's friends outed Luke to the whole school, and when Luke called Matt -- on the brink of suicide -- Matt was too wrapped up in his new girlfriend to answer the phone. Now Luke is gone, and Matt's family is falling apart. No matter what his girlfriend Hayden says about forgiveness, there's no way Matt's letting those he blames off the hook -- including himself. As Matt spirals further into bitterness, he risks losing Hayden, the love of his life. But when her father begins to pressure the school board into banning books because of their homosexual content, he begins to wonder if he and Hayden ever had anything in common.

Tilt
Verse, 9781416983316
Recommended for teens

Mikayla, almost 18, is over-the-top in love with Dylan, who loves her back jealously. But what happens to that love when Mikayla gets pregnant the summer before their senior year - and decides to keep the baby? Shane turns 16 that same summer and falls hard in love with his first boyfriend, Alex, who happens to be HIV positive. Shane has lived for four years with his little sister's impending death. Can he accept Alex's love, knowing that his life, too, will be shortened? Harley is 14 - a good girl searching for new experiences, especially love from an older boy. She never expects to hurdle toward self-destructive extremes in order to define who she is and who she wants to be.

The You I've Never Known
Verse, 9781481442916
Recommended for teens
Recommended to read before TBF

How do you live your life if your past is based on a lie? A new novel in both verse and prose from #1 New York Times bestselling author, Ellen Hopkins. For as long as she can remember, it's been just Ariel and Dad. Ariel's mom disappeared when she was a baby. Dad says home is wherever the two of them are, but Ariel is now seventeen and after years of new apartments, new schools, and new faces, all she wants is to put down some roots. Complicating things are Monica and Gabe, both of whom have stirred a different kind of desire.
Book Talks
Helpful Links
Interviews
Videos
Websites
When we asked our authors what they were or might have been voted in HS, Ellen answered Most likely to initiate grand adventures.
Other Fun Facts
I have seen more than 250 singers and/or bands in concert.
I have always owned at least one dog, and sometimes as many as four.
I have traveled to every state in the U.S.
I once spent New Year's Eve in a boat on Sydney Harbor with Lindsay Lohan, who was supposed to be in rehab at that time.
I believe in ghosts and UFOs, but not Bigfoot or the Loch Ness Monster.
If I were a superhero I would be Wonderwriter. Manipulating the masses with the power of my words.
If you can only read one of my books before TBF you should read The You I've Never Known. It's written half in prose, half in verse, and illustrates the power of each format.