Rachel Hawkins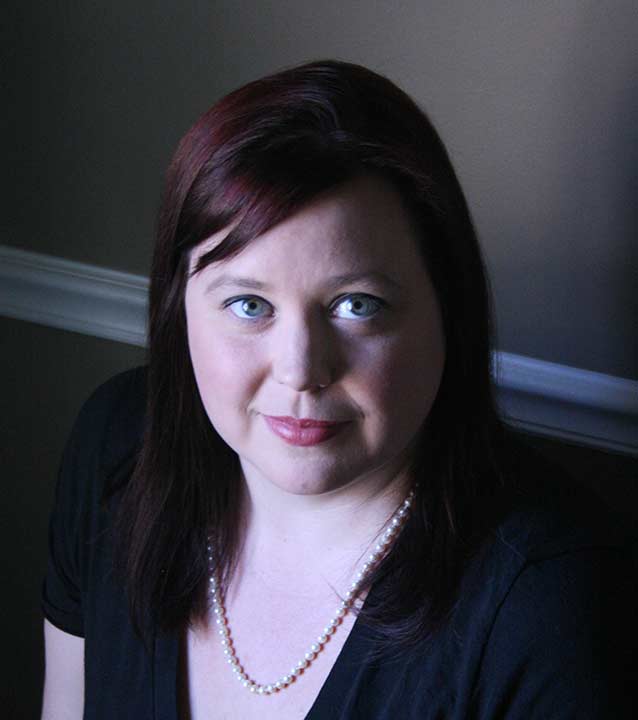 Not sure which books to read? Let our TBF authors tell you which ones they recommend! Visit our Resources page, then scroll down to "TBF One Book Recommendations". You will also find a more complete list of books by each author under TBF Book List.
Rebel Belle Series (Book 1): Rebel Belle
Fantasy
Recommended for teens

Harper Price, peerless Southern belle, was born ready for a Homecoming tiara. But after a strange run-in at the dance imbues her with incredible abilities, Harper's destiny takes a turn for the seriously weird. She becomes a Paladin, one of an ancient line of guardians with agility, super strength and lethal fighting instincts. Just when life can't get any more disastrously crazy, Harper finds out who she's charged to protect: David Stark, school reporter, subject of a mysterious prophecy and possibly Harper's least favorite person. But things get complicated when Harper starts falling for him--and discovers that David's own fate could very well be to destroy Earth.

Rebel Belle Series (Book 2): Miss Mayhem
Fantasy
Recommended for teens

In the sequel to Rebel Belle, Harper Price and her new boyfriend and oracle David Stark face new challenges as the powerful Ephors seek to claim David for their own.

Rebel Belle Series (Book 3): Lady Renegades
Fantasy
Recommended for teens

Overwhelmed by his Oracle powers, David flees Pine Grove and starts turning teenaged girls into Paladins—and these young ladies seem to think that Harper is the enemy David needs protecting from. Ordinarily, Harper would be able to fight off any Paladin who comes her way, but her powers have been dwindling since David left town, which means her life is on the line yet again. Now, it's a desperate race for Harper to find and rescue David before she backslides from superhero to your garden-variety type-A belle. Release Date: April 5, 2016!

Hex Hall (Book 1): Hex Hall
Supernatural


3 years ago, Sophie Mercer discovered she was a witch. It's gotten her into a few scrapes. Her non-gifted mother has been supportive, consulting Sophie's estranged father--an elusive warlock-- when necessary. But when Sophie attracts too much human attention for a prom-night spell gone wrong, her dad decides her punishment: exile to Hex Hall, a reform school for wayward Prodigium, a.k.a. witches, faeries, and shapeshifters. By the end of her first day among fellow freak-teens, Sophie has quite a scorecard: three powerful enemies who look like supermodels, a futile crush on a warlock, a tagalong ghost, and a new roommate who happens to be the most hated person and only vampire on campus. Worse, Sophie soon learns that a mysterious predator has been attacking students, and her only friend is the #1 suspect. As a series of mysteries converges, Sophie prepares for the biggest threat of all: a secret society determined to destroy all Prodigium, especially her.

Hex Hall (Book 2): Demonglass
Supernatural
Recommended for teens

Sophie Mercer thought she was a witch. That was the reason she was sent to Hex Hall, a reform school for Prodigium. But that was before she discovered the family secret and that her crush, Archer, is an agent for The Eye, a group bent on wiping Prodigium out. Turns out, Sophie's a demon, one of only two in the world -the other being her father. What's worse, she has powers that threaten the lives of everyone she loves. Which is why Sophie decides she must go to London for the Removal, a dangerous procedure that will destroy her powers. Once Sophie arrives, she makes a shocking discovery. Her new friends are demons too. Meaning someone is raising them in secret with creepy plans to use their powers, and not for good. Meanwhile, The Eye is set on hunting Sophie down, and they're using Acher to do it. But it's not like she has feelings for him anymore. Does she?

Hex Hall (Book 3): Spell Bound
Supernatural
Recommended for teens

Just as Sophie Mercer has come to accept her extraordinary magical powers as a demon, the Prodigium Council strips them away. Now Sophie is defenseless, alone, and at the mercy of her sworn enemies - the Brannicks, a family of warrior women who hunt down the Prodigium. Or at least that's what Sophie thinks, until she makes a surprising discovery. The Brannicks know an epic war is coming, and they believe Sophie is the only one powerful enough to stop the world from ending. But without her magic, Sophie isn't as confident. Sophie's bound for one hell of a ride - can she get her powers back before it's too late?

Hex Hall (Spin Off): School Spirits
Supernatural
Recommended for teens
Interviews
Videos
Websites
When we asked our authors what they were or might have been voted in HS, Rachel answered I was the "Wittiest".
Other Fun Facts
I used to teach high school English, so I can talk about The Canterbury Tales if you're into that.
I have a cat named after the Loch Ness Monster ("Nessie.")
I've never broken a bone, possibly due to a lifelong commitment to avoiding outside.
While I was never a homecoming queen myself, I do have an extensive tiara collection.
Nearly all Emily Dickinson poems can be sung to the tune of "The Yellow Rose of Texas." That's not about me, but it is fun and a fact that everyone should know.