Sarah Hamilton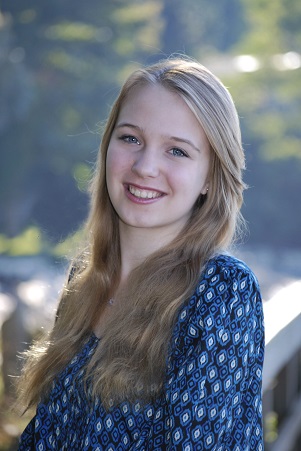 Sarah Hamilton was only seventeen when she published her first novel, "The Enchantress (a Royalty Status novel)". She is a student, filmmaker, photographer, blogger, actress and writer. Originally from Webster, New York, she currently studies film and television production at Loyola Marymount University in Los Angeles, California. She also regulates her teen website, www.LockerStyler.com and her YouTube channel on a weekly basis.
Not sure which books to read? Let our TBF authors tell you which ones they recommend! Visit our Resources page, then scroll down to "TBF One Book Recommendations". You will also find a more complete list of books by each author under TBF Book List.
The Enchantress (a Royalty Status novel)
Fairy Tales
Recommended for teens

When Scarlette makes a wish on her sweet sixteen, her entire world changes. Casted into the Enchanted realm, she must seek out the last remaining portal to get back home. As the adventure continues, Scarlette learns about an evil queen's dark curse that swept over the land. The only remains of humanity lies in the hope that the Enchantress returns, but with complications, that seems like a fantasy in itself. As her eyes open to the realm and its secrets, Scarlette must come to a decision that changes fate and destiny.

The Lies We Tell
Realistic Fiction
Recommended for teens

Everyone makes mistakes, but when Cody seeks revenge on his former girlfriend and his sister, Cassie, reluctantly joins him, things quickly go from bad to worse. What was supposed to be a simple prank turns out fatal and Cassie and Cody are to blame. At first, they just have to try to deal with their own secrets, but when evidence turns up against them, they become trapped in a web of lies. However, they are not the only ones keeping secrets and they must unite to fight the blame that is forced upon them.