Margaret Peterson Haddix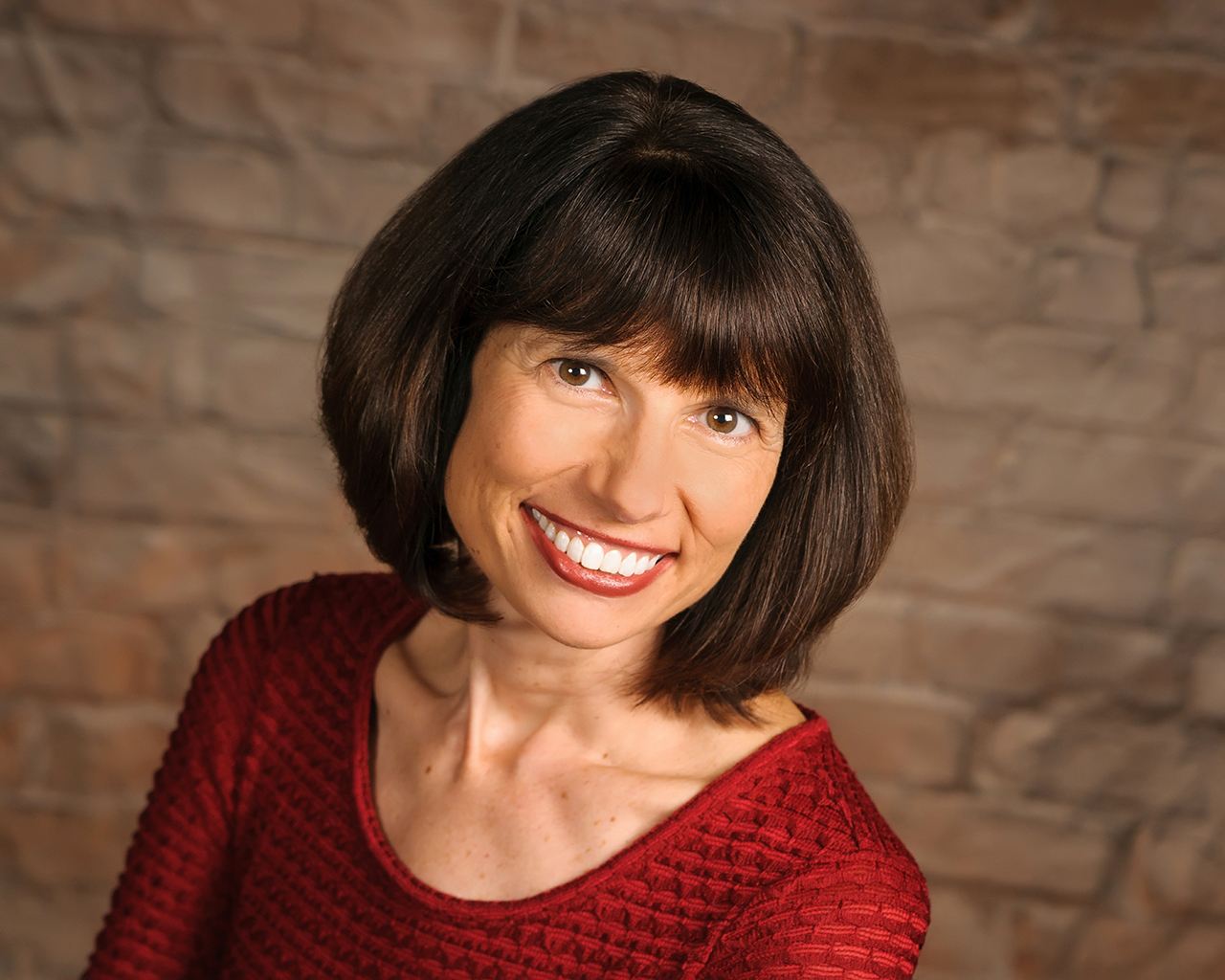 Margaret Peterson Haddix grew up on a farm near Washington Court House, Ohio. She graduated from Miami University (of Ohio) with degrees in English/journalism, English/creative writing and history. Before her first book was published, she worked as a newspaper copy editor in Fort Wayne, Indiana; a newspaper reporter in Indianapolis; and a community college instructor and freelance writer in Danville, Illinois.
She has since written more than 40 books for kids and teens, including Running Out of Time; Double Identity; Uprising; The Always War; the Shadow Children series; the Missing series; the Children of Exile series; the Under Their Skin duology; and The Palace Chronicles. She also wrote Into the Gauntlet, the tenth book in the 39 Clues series. Her books have been honored with New York Times bestseller status, the International Reading Association's Children's Book Award; American Library Association Best Book and Quick Pick for Reluctant Young Adult Readers notations; and numerous state reader's choice awards. They have also been translated into more than twenty different languages.
Haddix and her husband, Doug, now live in Columbus, Ohio. They are the parents of two grown kids.
Not sure which books to read? Let our TBF authors tell you which ones they recommend! Visit our Resources page, then scroll down to "TBF One Book Recommendations". You will also find a more complete list of books by each author under TBF Book List.
Summer of Broken Things
Realistic Fiction, 9781481417648
Recommended for teens
Recommended to read before TBF

Fourteen-year-old Avery Armisted is athletic, rich, and pretty. Sixteen-year-old Kayla Butts is known as "butt-girl" at school. The two girls were friends as little kids, but that's ancient history now. So it's a huge surprise when Avery's father offers to bring Kayla along on a summer trip to Spain. Avery is horrified that her father thinks he can choose her friends—and make her miss soccer camp. Kayla struggles just to imagine leaving the confines of her small town. But in Spain, the two uncover a secret their families had hidden from both of them their entire lives. Maybe the girls can put aside their differences and work through it together. Or maybe the lies and betrayal will only push them—and their families—farther apart.

Children of Exile: Children of Exile series (Book 1)
Middle School, Science Fiction, 9781442450042
Recommended for teens

A twelve-year-old girl raised in a foster village is returned to her biological parents, and discovers home is not what she expected it to be.

Children of Refuge: Children of Exile series (Book 2)
Middle School, Science Fiction, 9781442450066
Recommended for teens

Many surprises await twelve-year-old Edwy Watanaboneset when the Freds return him to Cursed Town, including that he has siblings in Refuge City who he will join in boarding school.

Found: Missing series (Book 1)
Science Fiction, 9781416954217
Recommended for teens

When thirteen-year-olds Jonah and Chip, who are both adopted, learn they were discovered on a plane that appeared out of nowhere, full of babies with no adults on board, they realize that they have uncovered a mystery involving time travel and two opposing forces, each trying to repair the fabric of time.

Sent: Missing series (Book 2)
Science Fiction, 9781416954231
Recommended for teens

Jonah, Katherine, Chip, and Alex suddenly find themselves in 1483 at the Tower of London, where they discover that Chip and Alex are Prince Edward V and Richard of Shrewsbury, imprisoned by their uncle, King Richard III, but trying to repair history without knowing what is supposed to happen proves challenging. Author's note includes historical facts about the princes and king.

Sabotaged: Missing series (Book 3)
Science Fiction, 9781416954255
Recommended for teens

Time-travelers Jonah and Katherine are summoned to help another missing child from history, this time Virginia Dare from the Roanoke Colony, but their journey is sabotaged and goes dangerously awry, leaving them in the wrong time period. Includes author's note about the history of Roanoke Colony and Virginia Dare.

Torn: Missing series (Book 4)
Science Fiction, 9781416989813
Recommended for teens

Transported to the year 1611 moments before a mutiny on Henry Hudson's ship, time travelers Jonah and Katherine are challenged to locate a missing John Hudson, son of the famed explorer, and travel along a fabled Northwest Passage that they are sure does not historically exist.

Caught: Missing series (Book 5)
Science Fiction, 9781416989837
Recommended for teens

When Jonah and Katherine travel to early 1900s Switzerland and Serbia to return Albert Einstein's daughter, Lieserl, to history, her mother Mileva grasps entirely too much about time travel and has no intention of letting her daughter go.

Risked: Missing series (Book 6)
Science Fiction, 9781416989851
Recommended for teens

Jonah, thirteen, and Katherine, eleven, travel through time to 1918 Russia just as Alexei, Anastasia, and the rest of Tsar Nicholas II's family is about to be executed. Author's note includes facts about the Romanov's and the mystery surrounding their deaths.

Revealed: Missing series (Book 7)
Science Fiction, 9781416989875
Recommended for teens

After returning the missing children from history to their original time periods, thirteen-year-old Jonah must save time itself when aviator Charles Lindbergh mysteriously appears and kidnaps Jonah's sister.

Redeemed: Missing series (Book 8)
Science Fiction, 9781442497580
Recommended for teens

Jonah was able to save all of time from collapsing but in doing so gained a twin brother, Jordan, who must learn what has happened and do his own part to save time--and his parents.

Among the Hidden: Shadow Children series (Book 1)
Middle School, Science Fiction, 9780689824753
Recommended for teens

In a future where the Population Police enforce the law limiting a family to only two children, Luke, an illegal third child, has lived all his twelve years in isolation and fear on his family's farm. Luke has never been to school. He's never had a birthday party, or gone to a friend's house for an overnight. In fact, Luke has never had a friend. Luke is one of the shadow children, a third child forbidden by the Population Police. He's lived his entire life in hiding, and now, with a new housing development replacing the woods next to his family's farm, he is no longer even allowed to go outside. Then, one day Luke sees a girl's face in the window of a house where he knows two other children already live. Finally, he's met a shadow child like himself. Jen is willing to risk everything to come out of the shadows -- does Luke dare to become involved in her dangerous plan? Can he afford not to?

Among the Imposters: Shadow Children series (Book 2)
Middle School, Science Fiction, 9780689839085
Recommended for teens

As the third child in a society where only two children are permitted, Luke Gardner spent his youth hiding from the Population Police, thus as a student at the local school for boys, Luke maintains a low profile until he comes upon a mysterious door that may lead to answers he has longed to have.

Among the Betrayed: Shadow Children series (Book 3)
Middle School, Science Fiction, 9780689839092
Recommended for teens

Nina Idi -- a third child in a society where families are allowed only two children -- has been betrayed by the boy she loved, and arrested by the Population Police for exposing other alleged third children. Angry and confused, Nina knows only one thing for sure: She is innocent of the charges. But now she is faced with the most difficult choice of her life: Get three other prisoners to admit they are shadow children and be spared herself, or refuse to cooperate and be killed. The options are clear. The choice, Nina discovers, is not....

Among the Barons: Shadow Children series (Book 4)
Middle School, Science Fiction, 9780689839108
Recommended for teens

Luke Garner, an illegal third child, spent his first twelve years in hiding. For the past four months Luke has lived among others, using the identity of Lee Grant, at the Hendricks School for Boys. But just as things are finally starting to go right, Lee's little brother Smits arrives at the school and Luke finds himself caught in a tangle of lies that gets more complex with every passing day. Can Luke trust Smits to keep his secret? And can he trust Smits's menacing bodyguard, Oscar?

Among the Brave: Shadow Children series (Book 5)
Middle School, Science Fiction, 9780689857959
Recommended for teens

Trey may have saved Luke's life, but he still thinks of himself as a coward who can barely stand to be outdoors. Now Trey finds out Luke has been taken prisoner at Population Police headquarters. Trey is terrified, but he knows that if he doesn't rescue his friend, no one will. At police headquarters, Trey impersonates an officer to try getting to Luke. But just when it looks like he's close, Trey suddenly finds himself in danger of exposing not just himself but all shadow children.

Among the Enemy: Shadow Children series (Book 6)
Middle School, Science Fiction, 9780689857973
Recommended for teens

As a Shadow Child, the illegal third born in a futuristic society, Matthias attempts to make an escape from his family before the Population Police arrive to take him away, yet when he saves the life of a police officer and is given a chance to join their squad under a secret identity, Matthias finds it difficult to work with the people he once considered his enemy.

Among the Free: Shadow Children series (Book 7)
Middle School, Science Fiction, 9780689857997
Recommended for teens

Luke Garner is a third-born in a restrictive society that allows only two children per family. Risking his life, he came out of hiding to fight against the Population Police laws. Now, in the final volume of Margaret Peterson Haddix's suspenseful Shadow Children series, Luke inadvertently sets off a rebellion that results in the overthrow of the government. The people are finally free. But who is in charge now? And will this new freedom be everything they had hoped?

Under Their Skin: Under Their Skin series (Book 1)
Middle School, Science Fiction, 9781481417594
Recommended for teens

Twelve-year-old twins Nick and Eryn investigate why their mother and new stepfather are keeping secrets, why they are forbidden to meet their stepsiblings, and, most important, why their lives are in danger.

In Over Their Heads: Under Their Skin series (Book 2)
Middle School, Science Fiction, 9781481417617
Recommended for teens

Nick and Eryn must figure out a way to save the world without sacrificing their newly discovered family.
When we asked our authors what they were or might have been voted in HS, Margaret answered I was voted most likely to succeed, but what that really meant at my school was: Nerdiest.
Other Fun Facts
I earned money to go to college by raising hogs.
I once zipped myself into a suitcase to check to see if that was possible for a scene in a book I was writing. (Who says writers don't have death-defying jobs?)
I went on safari in South Africa in 2017, and a woman who'd just had eye surgery saved me from being eaten by a lion. (This is mostly a true statement, though it involves a slight bit of exaggeration...)
I'm left-handed, but spent a month last year learning how to write right-handed instead. (Believe me, you would still prefer to have me sign books left-handed!)
Thanks to book-related travel, I've now been to all 50 states.
If I were a superhero and you're talking the super-skill I'm closest to having already, it would be something like SuperKlutz, and my superpower would be the ability to knock things over and trip. If you're talking wish fulfillment, and what I think the world needs most right now, I'd want to be Super Peacemaker, and have the ability to make people get along, mostly by helping them understand others' perspectives. Which is what I hope is what readers get from certain books!
If I'm making a book recommendation, I always want to know first what kind of books readers generally like, since I have a range of topics, genres, etc. But since I can't do that with every TBF attendee, If you can only read one of my books before TBF, I guess I will go with recommending my newest book, The Summer of Broken Things.