Chris Grabenstein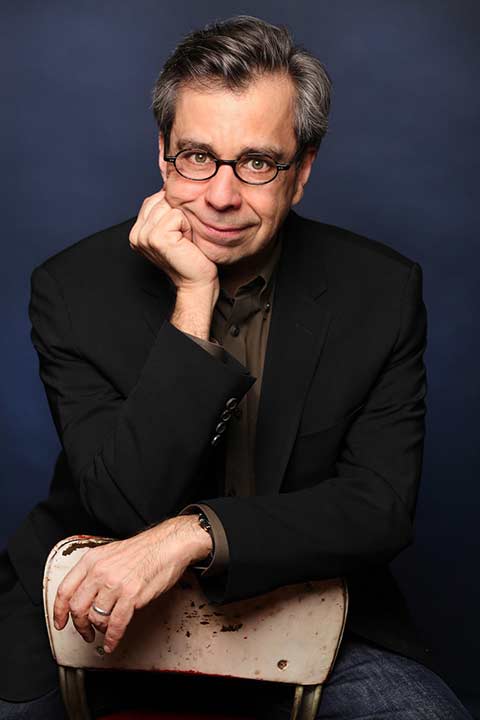 Not sure which books to read? Let our TBF authors tell you which ones they recommend! Visit our Resources page, then scroll down to "TBF One Book Recommendations". You will also find a more complete list of books by each author under TBF Book List.
Escape from Mr. Lemoncello's Library
Mystery
Recommended for teens

Twelve-year-old Kyle gets to stay overnight in the new town library, designed by his hero (the famous gamemaker Luigi Lemoncello), with other students but finds that come morning he must work with friends to solve puzzles in order to escape.

Mr. Lemoncello's Library Olympics
Mystery
Recommended for teens

Mr. Lemoncello has invited teams from all across America to compete in the first ever LIBRARY OLYMPICS...but someone is trying to censor what the kids are reading.

Haunted Mysteries Series (Book 1): The Crossroads
Mystery
Recommended for teens

When eleven-year-old Zack Jennings moves to Connecticut with his father and new stepmother, they must deal with the ghosts left behind by a terrible accident, as well as another kind of ghost from Zack's past.

Haunted Mysteries Series (Book 2): The Hanging Hill
Mystery
Recommended for teens

While working at a summer stock theater, eleven-year-old Zack and his stepmother encounter the ghost of one of Connecticut's most notorious criminals.

Haunted Mysteries Series (Book 3): The Smoky Corridor
Mystery
Recommended for teens

Zack is about to start at his new school, and his dad, who went there years before, tells Zack the stories of the haunted janitor's closet, the specter of a dead crossing guard, and the Donnelly brothers, who perished in a suspicious fire. Dad doesn't know that Zack has already met the Donnellys' ghosts, who have warned Zack that there is an evil zombie under the school. Zack also learns that while zombies are usually content eating corpses, if they happen to bite someone who isn't dead, that person also becomes a zombie. Before midterms, Zack is dealing with two zombies, while trying to protect a friend whose curiosity has put him on the zombies' menu.

The Island of Dr. Libris
Fantasy
Recommended for teens

A twelve-year-old boy, worried that his parents may divorce, discovers that an island in the middle of the lake where he is spending the summer is the testing grounds of the mysterious Dr. Libris, who may have invented a way to make the characters in books come alive.
When we asked our authors what they were or might have been voted in HS, Chris answered I was actually voted Most Talented at my high school.
Other Fun Facts
I was born pretty close to Rochester -- In Buffalo, New York
I used to do improvisational comedy with Bruce Willis in New York City
I wrote TV commercials for nearly 20 years (and ate an awful lot of KFC fried chicken while doing so)
I am allergic to cats but have three. In a tiny NYC apartment.
My dog Fred has the best credits in the family: He starred on Broadway in CHITTY CHITTY BANG BANG