K. L. Going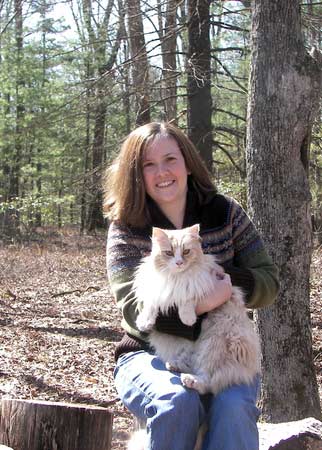 Not sure which books to read? Let our TBF authors tell you which ones they recommend! Visit our Resources page, then scroll down to "TBF One Book Recommendations". You will also find a more complete list of books by each author under TBF Book List.
King of the Screwups
Realistic Fiction
Recommended for teens

Liam is too popular for his own good. When his antics finally push his father over the edge, Liam is sent to live with his cross dressing, glam band-leader uncle. Deciding now would be a good time to reboot his image, Liam tries everything in his power to be the nerdy, unpopular kid in his new school. However, as the title says, he even screws up screwing up!

Fat Kid Rules the World
Realistic Fiction
Recommended for teens

Seventeen-year-old Troy, depressed, suicidal, and weighing nearly 300 pounds, gets a new perspective on life when a homeless teenager who is a genius on guitar wants Troy to be the drummer in his rock band.

Liberation of Gabriel King
Realistic Fiction
Recommended for teens

In Georgia during the summer of 1976, Gabriel, a white boy who is being bullied, and Frita, an African American girl who is facing prejudice, decide to overcome their many fears together as they enter fifth grade.

Pieces of Why
Realistic Fiction
Recommended for teens

Tia lives with her mom in a high-risk neighborhood in New Orleans and loves singing gospel in the Rainbow Choir with Keisha, her boisterous and assertive best friend. Tia's dream is to change the world with her voice; and by all accounts, she might be talented enough. But when a shooting happens in her neighborhood and she learns the truth about the crime that sent her father to prison years ago, Tia finds she can't sing anymore. The loss prompts her to start asking the people in her community hard questions - questions everyone has always been too afraid to ask.
Interviews
Videos
When we asked our authors what they were or might have been voted in HS, K. L. answered Unfortunately, I very nearly got Shortest Girl.
Other Fun Facts
Growing up, I studied multiple forms of martial arts.
I've seen both Motley Crew and Billy Joel in concert. How does that even happen to the same person?
I know a lot about Alexander the Great and considered learning Greek to understand him better. From time to time, I still think that's an option, but then I remember...no, wait...that's insane.
I never had a cheeseburger until I was in college.
My first career choice was to be a vendor at Shae stadium.