Namina Forna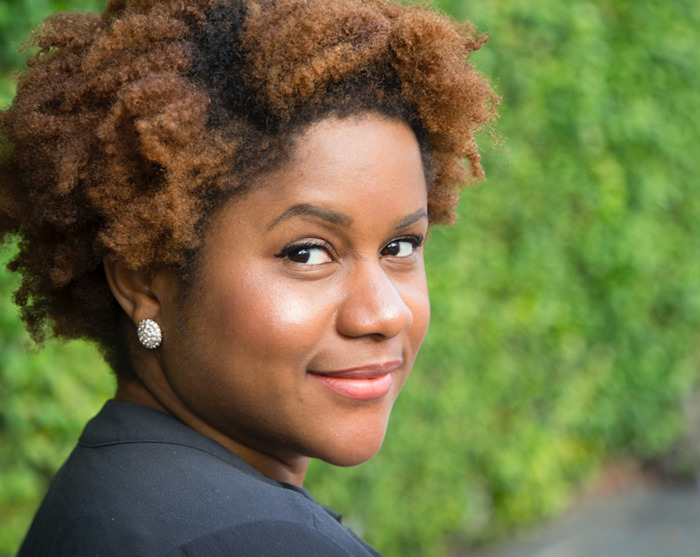 Namina Forna is a young adult novelist based in Los Angeles, and the author of the upcoming epic fantasy YA novel The Gilded Ones. Originally from Sierra Leone, West Africa, she moved to the US when she was nine and has been traveling back and forth ever since. Namina loves telling stories with fierce female leads and works as a screenwriter in LA.
Not sure which books to read? Let our TBF authors tell you which ones they recommend! Visit our Resources page, then scroll down to "TBF One Book Recommendations". You will also find a more complete list of books by each author under TBF Book List.
The Gilded Ones: Deathless series (Book 1)
Fantasy, 9781984848697
Recommended for teens
Recommended to read before TBF

Sixteen-year-old Deka lives in fear and anticipation of the blood ceremony that will determine whether she will become a member of her village. Already different from everyone else because of her unnatural intuition, Deka prays for red blood so she can finally feel like she belongs. But on the day of the ceremony, her blood runs gold, the color of impurity--and Deka knows she will face a consequence worse than death. Then a mysterious woman comes to her with a choice: stay in the village and submit to her fate, or leave to fight for the emperor in an army of girls just like her. They are called alaki--near-immortals with rare gifts. And they are the only ones who can stop the empire's greatest threat. Knowing the dangers that lie ahead yet yearning for acceptance, Deka decides to leave the only life she's ever known. But as she journeys to the capital to train for the biggest battle of her life, she will discover that the great walled city holds many surprises. Nothing and no one are quite what they seem to be--not even Deka herself.
When we asked our authors what they were or might have been voted in HS, Namina answered most likely to succeed.
Other Fun Facts
I was bitten by a chimp when I was 6 and I still have that scar.
One of my favorite places in the world is Tunisia cause I spent summers there as a teen.
I once lived in Dakar, Senegal.
I'm an anime buff.
Growing up, we rehabilitated a crocodile with a broken snout in my pool.