Eryn Flynn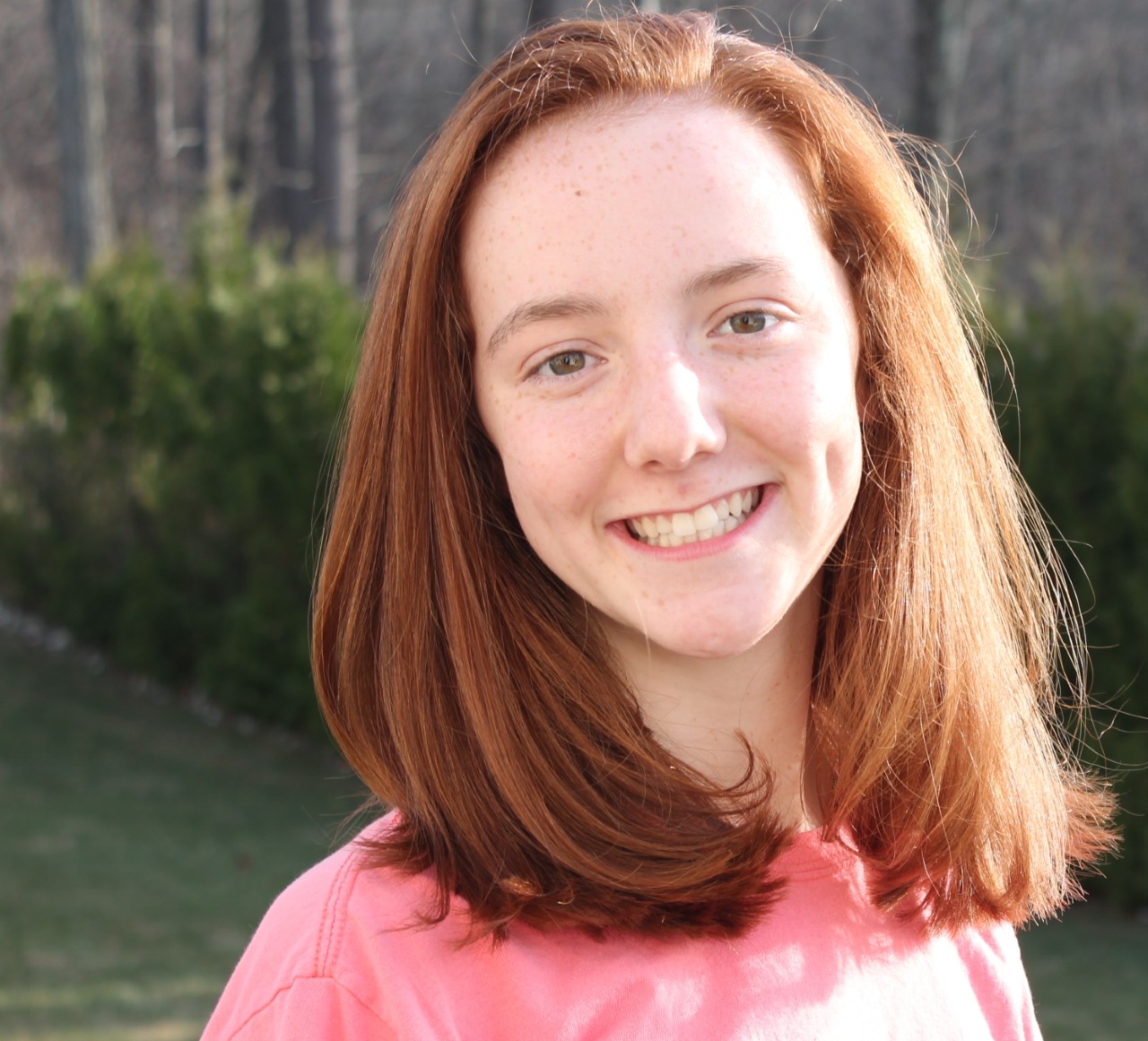 Eryn Flynn has always loved music, traveling, reading, and writing. Her computer is currently full with poems, as is her mind. She often travels to new places with her family, and it's important to her to see different parts of the world. However, one of her favorite places will always be her home in Boston, Massachusetts, where she's lived for nearly half of her fourteen years on Earth.
Eryn keeps busy by taking part in school plays, basketball, and soccer, and by studying for school. Her Christian religion is important to her, as is her family. She lives with her mother, father, and sister, who is also her best friend.
The project of Beyond the Waterfall was a four-year-long one, but Eryn completed her first dream by publishing it in eighth grade. Meanwhile, she also completed her second dream by having a poem published in the America Library of Poetry's 2015 poetry collection, Eloquence and the 2016 poetry collection, Accomplished. She is excited to keep setting and completing more dreams in her life.
Not sure which books to read? Let our TBF authors tell you which ones they recommend! Visit our Resources page, then scroll down to "TBF One Book Recommendations". You will also find a more complete list of books by each author under TBF Book List.
Beyond the Waterfall
Fantasy, 978-1-63177-831-5
Recommended for teens

Kyla Marine has never been one to get emotional, easily trust someone, or admit she was wrong. Her life has been the same for years, confiding everything in her best friend Awanata, trapped inside school grounds, looking for an escape. What more, she wonders, is out there? Although she ignores it, deep inside of her she feels that something isn't right. Until it just can't be ignored anymore. And worst of all, Kyla begins to suspect that this—whatever this empty, elusive feeling is—goes beyond her personal life. She finds a secret passage that leads out of school grounds. Is this the escape she's been searching for? Or is it the way to a new, unknown world, one she never dreamed of? Kyla enters this world and in doing so discovers things beyond her imagination, like the existence of a mystical being—who seems to be protecting her. She sees herself and her old world from a different lens. And they're falling apart. Someone tries to kill Awanata, the school principal Dr. Artic is out to get Kyla, and the world itself is in grave danger. Kyla begins to wonder if and how she and these two worlds are connected. Can she save them both? Or will the choices she has made destroy not only them, but herself as well? And what really happens when the truth comes out, and two worlds meet?
Helpful Links
Interviews
Videos
I was 8th Grade Valedictorian.
I'm a Canadian-American dual citizen (that rhymed! :p ).
I prefer dark chocolate to milk chocolate, but not too dark. Just right. :D
My favorite animal is an African elephant.
My favorite artists are the Lumineers and Adele.