Tim Federle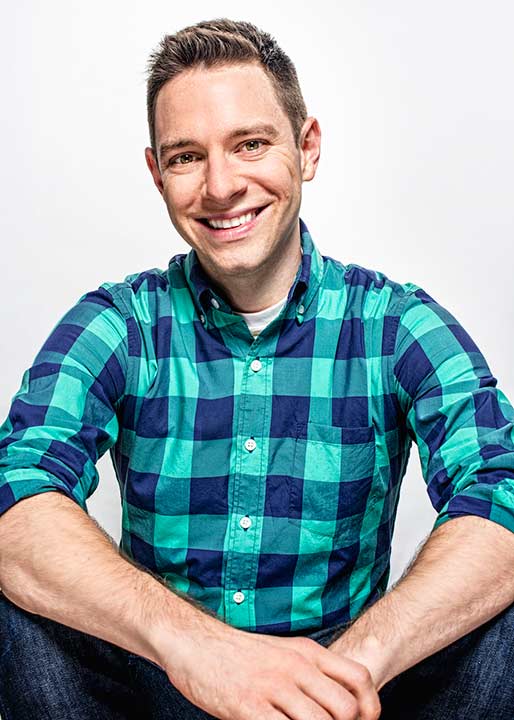 Not sure which books to read? Let our TBF authors tell you which ones they recommend! Visit our Resources page, then scroll down to "TBF One Book Recommendations". You will also find a more complete list of books by each author under TBF Book List.
Better Nate Than Ever
Realistic Fiction
Recommended for teens

Nate Foster has big dreams. His whole life, he's wanted to star in a Broadway show. (Heck, he'd settle for seeing a Broadway show.) But how is Nate supposed to make his dreams come true when he's stuck in Jankburg, Pennsylvania, where no one (except his best pal Libby) appreciates a good show tune? With Libby's help, Nate plans a daring overnight escape to New York. There's an open casting call for E.T.: The Musical, and Nate knows this could be the difference between small-town blues and big-time stardom.

Five, Six, Seven, Nate!
Realistic Fiction
Recommended for teens

Armed with a one-way ticket to New York City, small-town theater geek Nate is off to start rehearsals for E.T.: The Broadway Musical. It's everything he ever practiced his autograph for! But as thrilling as Broadway is, rehearsals are nothing like Nate expects: full of intimidating child stars, cut-throat understudies, and a director who can't even remember Nate's name. Now, as the countdown to opening night is starting to feel more like a time bomb, Nate is going to need more than his lucky rabbit's foot if he ever wants to see his name in lights. He may even need a showbiz miracle.

Great American Whatever
LGBTQ
Recommended for teens

Quinn Roberts is a sixteen-year-old smart aleck and Hollywood hopeful whose only worry used to be writing convincing dialogue for the movies he made with his sister Annabeth. Of course, that was all before - before Quinn stopped going to school, before his mom started sleeping on the sofa - and before Annabeth was killed in a car accident. Enter Geoff, Quinn's best friend who insists it's time that Quinn came out - at least from hibernation. One haircut later, Geoff drags Quinn to his first college party, where instead of nursing his pain, he meets a guy - a hot one - and falls hard. What follows is an upside-down week in which Quinn begins imagining his future as a screenplay that might actually have a happily-ever-after ending - if, that is, he can finally step back into the starring role of his own life story. (Coming March 2016)
When we asked our authors what they were or might have been voted in HS, Tim answered Class Clown.
Other Fun Facts
Co-writing of TUCK EVERLASTING on Broadway.
Backup danced for Christina Aguilera at a Super Bowl.
Didn't go to college.
Moved to New York as a teenager to become an actor.
Also wrote the bestselling cocktail book TEQUILA MOCKINGBIRD.