Eric Devine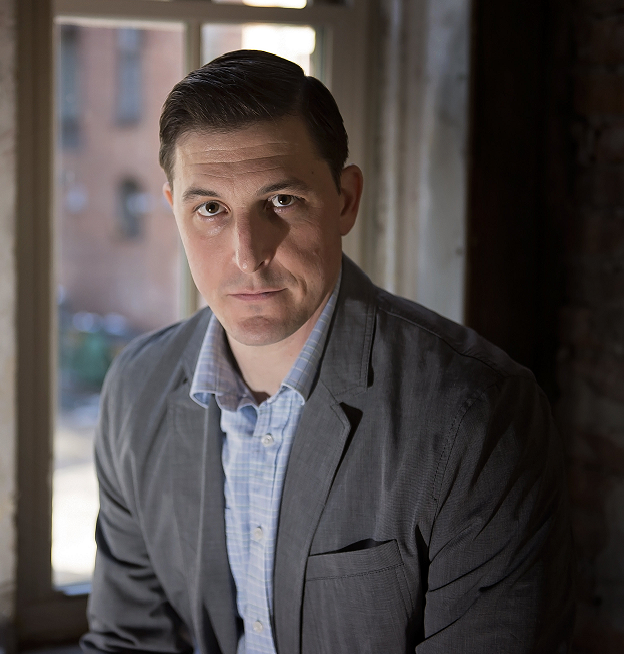 Young Adult fiction author of Look Past, Press Play, Dare Me, Tap Out, and This Side of Normal, as well as a high school English teacher. I married my high school sweetheart, and together we are raising two daughters in Upstate, NY.
Not sure which books to read? Let our TBF authors tell you which ones they recommend! Visit our Resources page, then scroll down to "TBF One Book Recommendations". You will also find a more complete list of books by each author under TBF Book List.
Tap Out
Realistic Fiction, 9780762445691
Recommended for teens

Seventeen-year-old Tony is faced with domestic problems at home, and peer pressure on the streets. He's hoping a mixed martial arts class will help him balance things out and give him the courage to live his own life.

Dare Me
Realistic Fiction, 9780762450152
Recommended for teens

When Ben Candido and his friends, Ricky and John, decide to post a YouTube video of themselves surfing on top of a car, they finally feel like the somebodies they are meant to be instead of the social nobodies that they are. Overnight, the video becomes the talk of the school. Every dare brings an increased risk of bodily harm, and the stakes become even more complex when a mysterious donor bankrolls their dares in exchange for a cut in the online revenue the videos generate.

Press Play
Realistic Fiction, 9780762455126
Recommended for teens
Recommended to read before TBF

While making a documentary to get himself into film school, Greg accidentally captures footage of brutal and bloody hazing by the lacrosse team, and he must decide whether to release the film or keep the secret.

Look Past
Realistic Fiction, 9780762459216
Recommended for teens

The daughter of a prominent and very conservative local pastor is murdered, and the killer is now taunting Avery, a transgender boy, with messages claiming the murder was revenge for her relationship with Avery. The killer demands Avery repent for changing his gender identity, or he will be the next one killed.
Book Talks
Helpful Links
Videos
When we asked our authors what they were or might have been voted in HS, Eric answered It's kind of embarrassing, but I was voted "sexiest" in high school.
Other Fun Facts
I have a dog named Miley Cyrus.
I have been mistaken for G-Eazy.
I can still remember sobbing over the end of Where the Red Fern Grows.
I was a lifeguard as a teen so that I could get paid to read, but I ended up saving four people's lives.
I married, and am still married to, my high school sweetheart.
If I were a superhero I would be Doctor Devine. I would have the power to heal all wounds, but each time I do, it takes away from my own life.
If you are only able to read one of my books before TBF you should read Press Play. It is my wife's favorite and she is a very reluctant reader. I also love how the story uses smartphones and technology to empower the characters to have voice against adversity. I wish more teens would use their tech for good.