Rachelle Delaney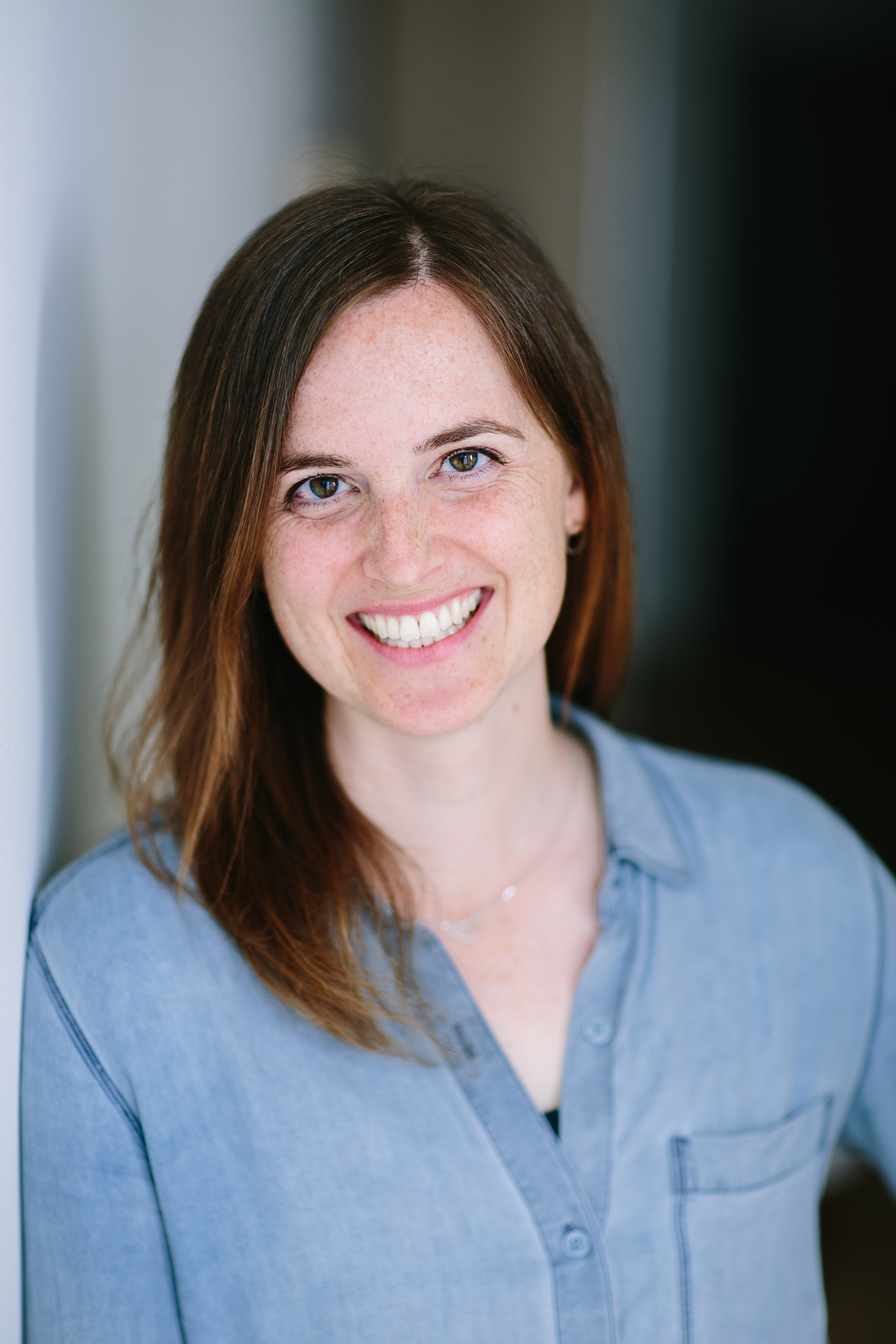 Rachelle Delaney is the author of eight novels for young readers, including The Metro Dogs of Moscow, which was a CLA Book of the Year Honour Book, The Circus Dogs of Prague, a finalist for the Pacific Northwest Library Association's Young Reader's Choice Award, and Clara Voyant, a finalist for the Red Cedar Award and Joan Betty Stutchner Award for Funniest Children's Book. Her newest novel is Alice Fleck's Recipes for Disaster. She has an MFA in Creative Writing from the University of British Columbia and lives in Vancouver with her partner, her dog Sparrow, and her cat Poppy.
Not sure which books to read? Let our TBF authors tell you which ones they recommend! Visit our Resources page, then scroll down to "TBF One Book Recommendations". You will also find a more complete list of books by each author under TBF Book List.
Clara Voyant
Middle School, 9780143198536
Recommended for teens
Recommended to read before TBF

Clara can't believe her no-nonsense grandmother has just up and moved to Florida, leaving Clara and her mother on their own for the first time. This means her mother can finally "follow her bliss," which involves moving to a tiny apartment in Kensington Market, working at a herbal remedy shop and trying to develop her so-called mystical powers. Clara tries to make the best of a bad situation by joining the newspaper staff at her new middle school, where she can sharpen her investigative journalistic skills and tell the kind of hard-news stories her grandmother appreciated. But the editor relegates her to boring news stories and worse . . . the horoscopes. Worse yet, her horoscopes come true, and soon everyone at school is talking about Clara Voyant, the talented fortune-teller. Clara is horrified--horoscopes and clairvoyance aren't real, she insists, just like her grandmother always told her. But when a mystery unfolds at school, she finds herself in a strange situation: having an opportunity to prove herself as an investigative journalist . . . with the help of her own mystical powers.

Alice Fleck's Recipes for Disaster
Middle School, 9780735269279
Recommended for teens
Recommended to read before TBF

Alice Fleck's father is a culinary historian, and for as long as she can remember, she's been helping him recreate meals from the past -- a hobby she prefers to keep secret from kids her age. But when her father's new girlfriend enters them into a cooking competition at a Victorian festival, Alice finds herself and her hobby thrust into the spotlight. And that's just the first of many surprises awaiting her. On arriving at the festival, Alice learns that she and her father are actually contestants on Culinary Combat, a new reality TV show hosted by Tom Truffleman, the most famous and fierce judge on TV! And to make matters worse, she begins to suspect that someone is at work behind the scenes, sabotaging the competition. It's up to Alice, with the help of a few new friends, to find the saboteur before the entire competition is ruined, all the while tackling some of the hardest cooking challenges of her life . . . for the whole world to see.

The Bonaventure Adventures
Middle School, 9780143198505
Recommended for teens
Recommended to read before TBF

Sebastian Konstantinov comes from a long line of talented circus performers. Somehow, however, he has not inherited any of their acrobatic skill: he has no balance, he's afraid of heights, he can't even turn a somersault. But there's one thing he does know: his father's circus, which travels through Eastern Europe, is out of date and is fast running out of money. Seb has a solution, though: if he can somehow get into the Bonaventure Circus School in Montreal, Canada, he might be able to learn something valuable to help his father. Seb secretly writes to the Directrice (an old friend of his father's) and is accepted into the school. All he has to do is convince his father to send him away -- oh, and keep his lack of talent a secret from all his teachers and classmates. Fortunately for him, he befriends two other students, who also don't seem to quite fit in. Seb is not the only one with secrets, it turns out. The school is literally crumbling beneath the feet of its students, and the directrice may be counting on Seb's "talent" to save the day. Can he and his new friends figure out what's really going on in the school that bills itself as the World's Best Circus School?
When we asked our authors what they were or might have been voted in HS, Rachelle answered I was the runner-up for most likely to save the planet.
Other Fun Facts
I studied environmental sciences at university. Along with writing novels, I do climate change communications for an environmental organization.
In 2012, I went to Moscow to do research for a children's novel I was writing about stray dogs that had learned to take the subway. The Metro Dogs of Moscow was published in 2013.
While writing a children's novel about kids in circus school, I took lessons in acrobatics, aerial hoop and parkour.
I've moved 18 times in the last 20 years.
I have a puppy named Sparrow and a kitten named Poppy.