Don Calame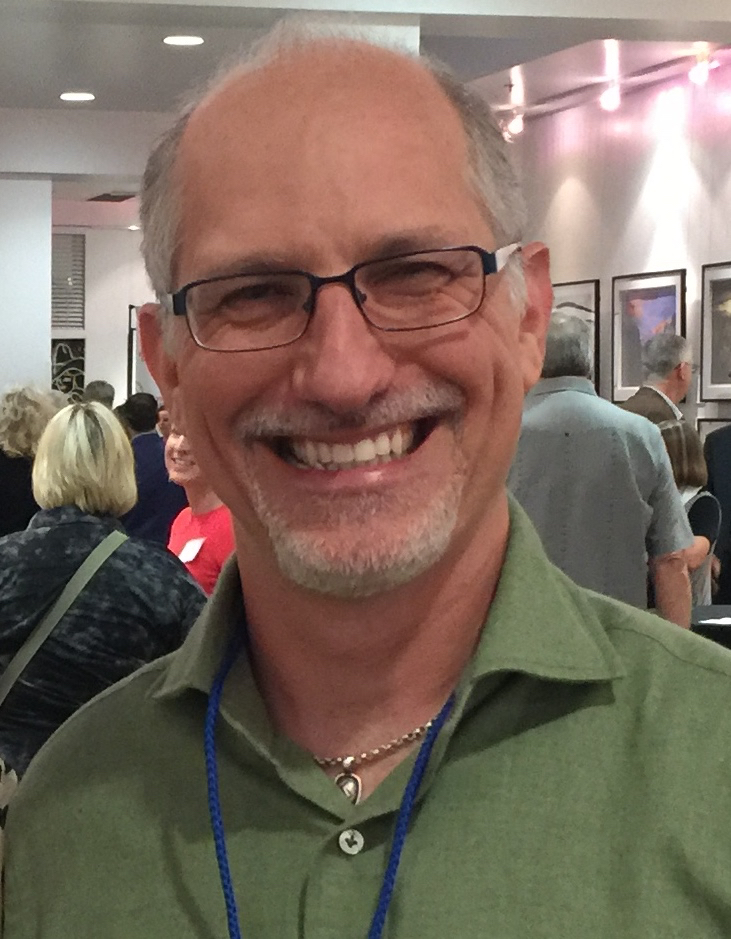 Don Calame is an accomplished screenwriter and the award-winning author of four novels, Swim the Fly (Candlewick Press, 2009), Beat the Band (Candlewick Press, 2011), Call the Shots (Candlewick Press, 2013) and Dan Versus Nature (Candlewick Press, 2016).
Don has written screenplays for Universal Studios, Marvel Entertainment, Paramount Pictures, Lions Gate Entertainment, Village Roadshow Pictures and the Disney Channel. He was the screenwriter for Employee of the Month (Lions Gate Films, 2006) and Hounded (Gaylord Films/Disney Channel, 2001). In 2009 the film rights for Swim the Fly were optioned by Paramount Pictures and Don was hired to write the screenplay based on his novel.
Don's writing awards and nominations include the American Library Association Best Book for Young Adults, the Pacific Northwest Booksellers Association Book Award, the Nevada Young Reader's Award, the Michigan Library Association Thumbs Up! Award, IndieBound Kids Next List, and the YALSA Popular Paperbacks Top Ten.
Don lives with his wife and dogs in the Pacific Northwest.
Not sure which books to read? Let our TBF authors tell you which ones they recommend! Visit our Resources page, then scroll down to "TBF One Book Recommendations". You will also find a more complete list of books by each author under TBF Book List.
Dan Versus Nature
Humor, 9780763670719
Recommended for teens

Shy and scrawny Dan Weekes spends his time creating graphic novels inspired by his dream girl and looking out for his mom as she dates every man in the state of California. Then his mom drops a bomb: she and her latest beau, Hank, are engaged, and she's sending her "two favorite men" on a survivalist camping trip to "bond." Determined to trick Hank into showing his true flawed colors on the trip, Dan and his nerdy germaphobe best friend, Charlie, prepare a series of increasingly gross and embarrassing pranks. But the boys hadn't counted on a hot girl joining their trip or on getting separated from their wilderness guide not to mention the humiliating injuries Dan suffers in the course of terrorizing his stepdad-to-be. With a man-hungry bear on their trail, no supplies, and a lot of unpleasant itching going on, can Dan see his plan through now that his very survival depends on Hank?

Call the Shots
Humor, 9780763664541
Recommended for teens

Coop is cooking up another sure-misfire scheme (big surprise), and this time the comedy plays out from Sean's point of view. What's the new master plan? Making a cheapo horror movie guaranteed to make Coop, Sean, and Matt filthy rich! It's a terrible idea, and Sean knows it. But he actually is desperate for cash -- and for a way to wipe that big fat L off his girlfriend-less forehead. But when he agrees to write a script about the attack of zombie-vampire humanzees, he has no idea just how powerful a chick magnet this movie will be. Suddenly Sean is juggling not one but three interested ladies. Will any of them wind up as Sean's true leading lady? Will Sean stop being a doormat and finally start calling the shots?

Beat the Band
Humor, 9780763656638
Recommended for teens

Paired with the infamous "Hot Dog" Helen for a health class presentation on safe sex, tenth-grader Coop tries to regain his "cool" by entering his musically challenged rock group in the "Battle of the Bands" competition.
Interviews
Videos
When we asked our authors what they were or might have been voted in HS, Don answered I probably would have been voted Most Likely To...Wait. Who is That?.
Other Fun Facts
I went to University for guitar for one year based solely on the fact that I was in a band that won the Battle of the Bands in high school. I don't recommend this. It did not turn out well.
I am a crazed, obsessive hockey fan and I collect game worn NHL hockey jerseys. And yes, sometimes you can get them and they still smell.
I've trained both my dogs to do tricks and perform in my book trailers. Scooter, our border terrier, is much more willing to work for food than Anna, our Maltipoo mutt mix, who is more happy to nudge the iPad off your lap so she can settle in for a nap.
I also collect Marvel/DC/Star Wars action figures. They have started taking over my office and compete with the hockey jerseys for display space. It's quite possible I've never actually grown up.
I have had to stop playing hockey because I nearly lost an eye, separated my shoulder and ruptured my bicep tendon. Though not all at the same time. Now the only hockey playing I get in is on my PS4.