Dhonielle Clayton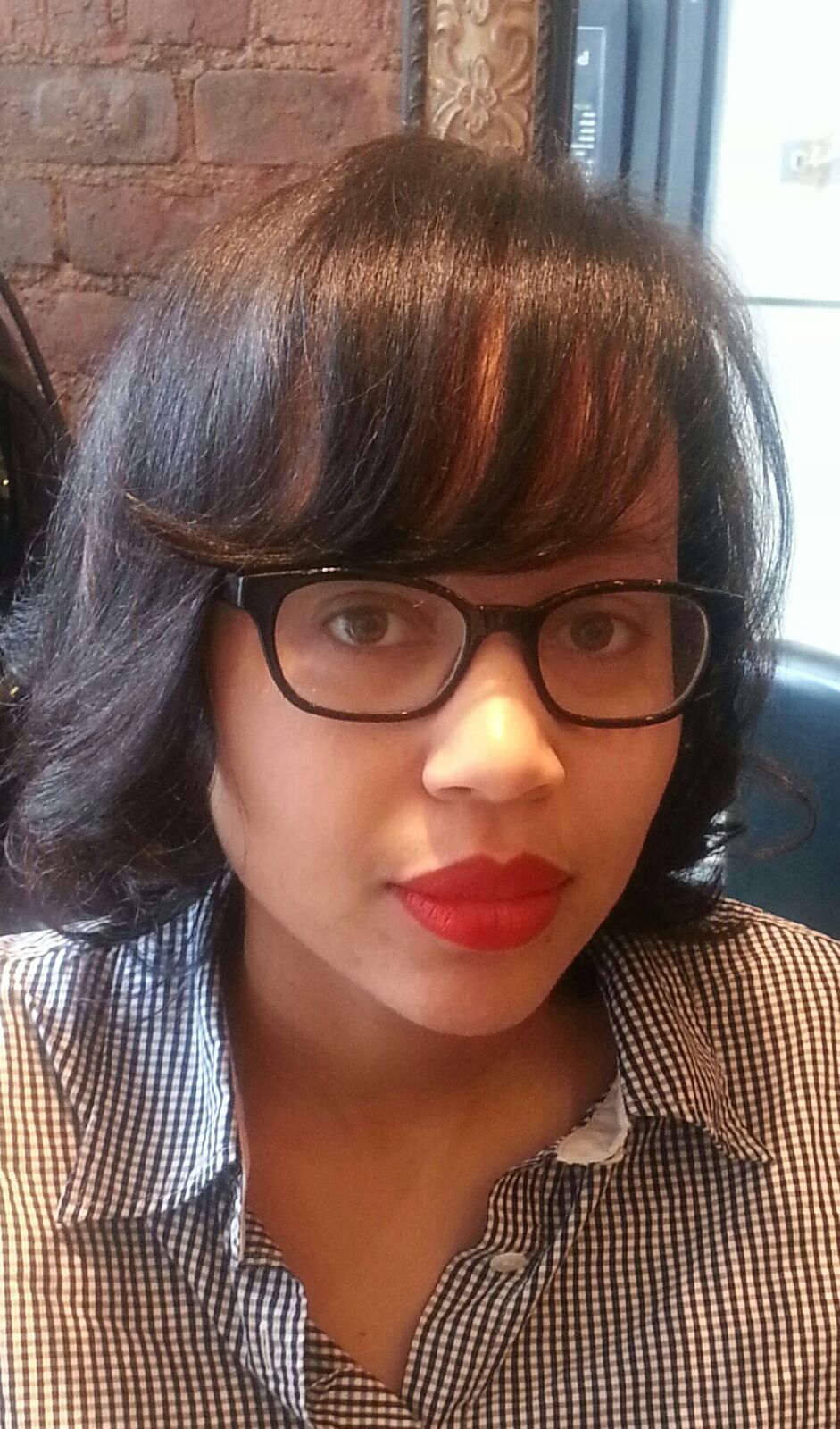 Dhonielle is an author, a former librarian, COO of the non-profit We Need Diverse Books, and co-founder of Cake Literary, a creative kitchen whipping up decadent – and decidedly diverse – literary confections for middle grade, young adult, and women's fiction readers.
Not sure which books to read? Let our TBF authors tell you which ones they recommend! Visit our Resources page, then scroll down to "TBF One Book Recommendations". You will also find a more complete list of books by each author under TBF Book List.
The Belles
Fantasy, 9781484728499
Recommended for teens
Recommended to read before TBF

Camellia Beauregard is a Belle. In the opulent world of Orleans, Belles are revered, for they control Beauty, and Beauty is a commodity coveted above all else. In Orleans, the people are born gray, they are born damned, and only with the help of a Belle and her talents can they transform and be made beautiful. But it's not enough for Camellia to be just a Belle. She wants to be the favorite-the Belle chosen by the Queen of Orleans to live in the royal palace, to tend to the royal family and their court, to be recognized as the most talented Belle in the land. But once Camellia and her Belle sisters arrive at court, it becomes clear that being the favorite is not everything she always dreamed it would be. Behind the gilded palace walls live dark secrets, and Camellia soon learns that the very essence of her existence is a lie-that her powers are far greater, and could be more dangerous, than she ever imagined. And when the queen asks Camellia to risk her own life and help the ailing princess by using Belle powers in unintended ways, Camellia now faces an impossible decision. With the future of Orleans and its people at stake, Camellia must decide: save herself and her sisters and the way of the Belles, or resuscitate the princess, risk her own life, and change the ways of her world forever.

Shiny Broken Pieces
Realistic Fiction, 9780062342430
Recommended for teens

June, Bette, and Gigi are competing one final time for a spot at the prestigious American Ballet Company. With the stakes higher than ever, these girls have everything to lose…and no one is playing nice. June is starting to finally see herself as a prima ballerina. But being the best could mean sacrificing the love of her life. Legacy dancer Bette is determined to clear her name after she was suspended and accused of hurting her rival, Gigi. And Gigi is not going to let Bette—or the other dancers who bullied her—go unpunished. It all comes down to this last dance. Who will make the cut? And who will lose her dream forever?

Tiny Pretty Things
Realistic Fiction, 9780062342409
Recommended for teens

Gigi, Bette, and June, three top students at an exclusive Manhattan ballet school, have seen their fair share of drama. Free-spirited new girl Gigi just wants to dance—but the very act might kill her. Privileged New Yorker Bette's desire to escape the shadow of her ballet-star sister brings out a dangerous edge in her. And perfectionist June needs to land a lead role this year or her controlling mother will put an end to her dancing dreams forever. When every dancer is both friend and foe, the girls will sacrifice, manipulate, and backstab to be the best of the best.
Interviews
Videos
Websites
When we asked our authors what they were or might have been voted in HS, Dhonielle answered Most likely to take over the world using books.
Other Fun Facts
I eat cupcakes upside down because I hate frosting.
I am obsessed with vintage fashion from the 1940s and 1950s.
I collect fortune cookie slips and my collection is nearing 5000.
I haven't grown since the 8th grade and I still have my Converses from then.
I am still afraid of getting into bed at night and leap into it because I always wonder if something - or someone - is hiding under it.
If I were a superhero I would be the bookworm! Here to make sure every kid finds the power of stories and can see themselves in the pages of books.
If you can only read one of my books before TBF you should read The Belles. I want teens to start critiquing the images they see and the beauty standards placed on them by the outside world, and this book examines that in a fantasy setting.