Roshani Chokshi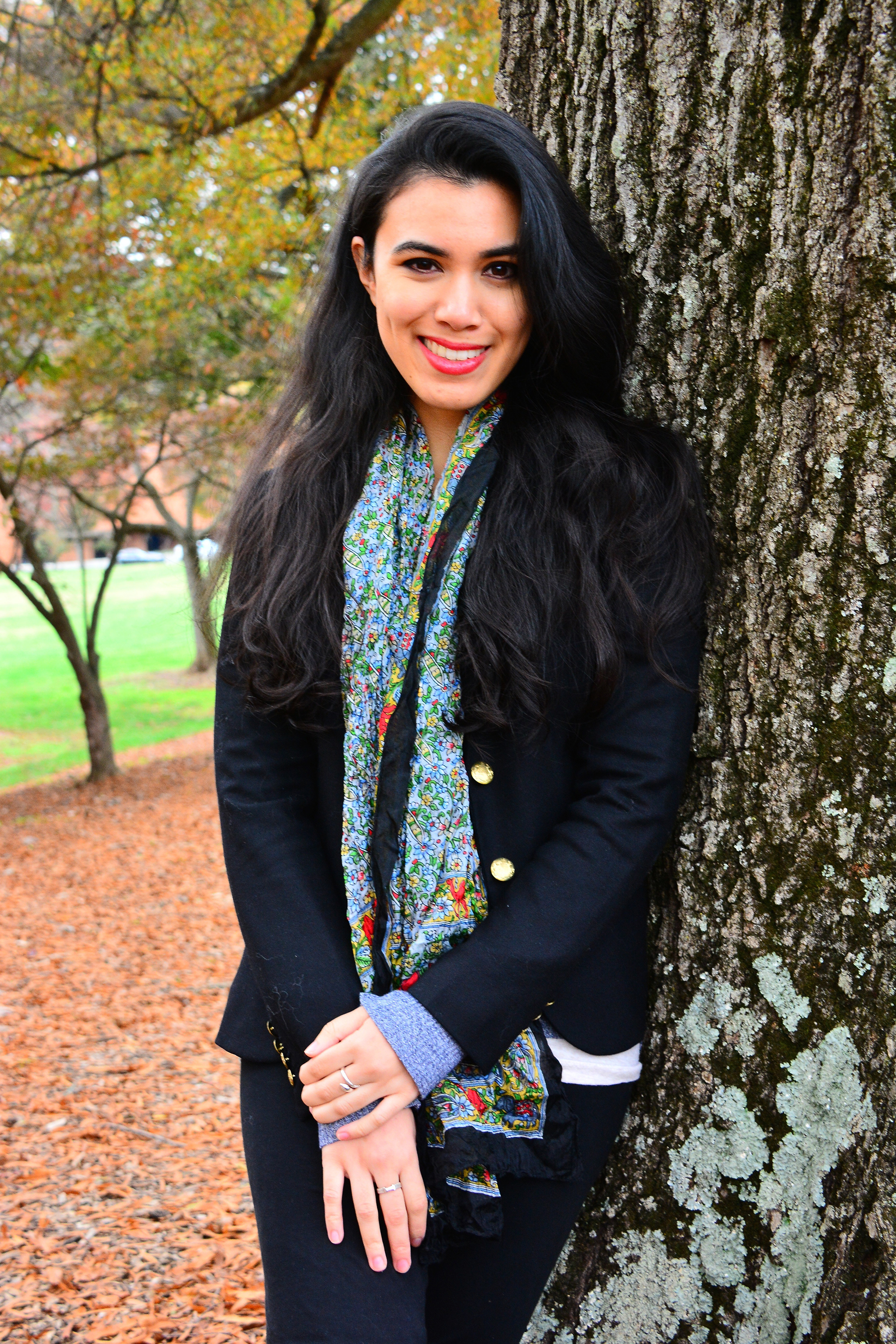 She grew up in Georgia, where she acquired a Southern accent but does not use it unless under duress. She has a luck dragon that looks suspiciously like a Great Pyrenees dog. Her work has appeared in Strange Horizons, Uncanny Magazine, Shimmer, and Book Smugglers. She is the 2016 finalist for the Andre Norton Award, and a 2016 Locus finalist for Best First Novel. Her short story, The Star Maiden, was longlisted for the British Fantasy Science Award.
Not sure which books to read? Let our TBF authors tell you which ones they recommend! Visit our Resources page, then scroll down to "TBF One Book Recommendations". You will also find a more complete list of books by each author under TBF Book List.
Aru Shah and the End of Time
Fairy Tales, Fantasy, 9781368012355
Recommended for teens
Recommended to read before TBF

Best-selling author Rick Riordan introduces this adventure by Roshani Chokshi about twelve-year-old Aru Shah, who has a tendency to stretch the truth in order to fit in at school. While her classmates are jetting off to family vacations in exotic locales, she'll be spending her autumn break at home, in the Museum of Ancient Indian Art and Culture, waiting for her mom to return from her latest archeological trip. Is it any wonder that Aru makes up stories about being royalty, traveling to Paris, and having a chauffeur? One day, three schoolmates show up at Aru's doorstep to catch her in a lie. They don't believe her claim that the museum's Lamp of Bharata is cursed, and they dare Aru to prove it. Just a quick light, Aru thinks. Then she can get herself out of this mess and never ever fib again. But lighting the lamp has dire consequences. She unwittingly frees the Sleeper, an ancient demon whose duty it is to awaken the God of Destruction. Her classmates and beloved mother are frozen in time, and it's up to Aru to save them. The only way to stop the demon is to find the reincarnations of the five legendary Pandava brothers, protagonists of the Hindu epic poem, the Mahabharata, and journey through the Kingdom of Death. But how is one girl in Spider-Man pajamas supposed to do all that?

Star-Touched Queen
Fantasy, 9781250100207
Recommended for teens
Recommended to read before TBF

Maya is cursed. With a horoscope that promises a marriage of Death and Destruction, she has earned only the scorn and fear of her father's kingdom. Content to follow more scholarly pursuits, her whole world is torn apart when her father, the Raja, arranges a wedding of political convenience to quell outside rebellions. Soon Maya becomes the queen of Akaran and wife of Amar. Neither roles are what she expected: As Akaran's queen, she finds her voice and power. As Amar's wife, she finds something else entirely: Compassion. Protection. Desire... But Akaran has its own secrets -- thousands of locked doors, gardens of glass, and a tree that bears memories instead of fruit. Soon, Maya suspects her life is in danger. Yet who, besides her husband, can she trust? With the fate of the human and Otherworldly realms hanging in the balance, Maya must unravel an ancient mystery that spans reincarnated lives to save those she loves the most. . .including herself.

A Crown of Wishes
Fantasy, 9781250085498
Recommended for teens

Gauri, the princess of Bharata, has been taken as a prisoner of war by her kingdom's enemies. Faced with a future of exile and scorn, Gauri has nothing left to lose. Hope unexpectedly comes in the form of Vikram, the cunning prince of a neighboring land and her sworn enemy kingdom. Unsatisfied with becoming a mere puppet king, Vikram offers Gauri a chance to win back her kingdom in exchange for her battle prowess. Together, they'll have to set aside their differences and team up to win the Tournament of Wishes – a competition held in a mythical city where the Lord of Wealth promises a wish to the victor. Reaching the tournament is just the beginning. Once they arrive, danger takes on new shapes: poisonous courtesans and mischievous story birds, a feast of fears and twisted fairy revels. Every which way they turn new trials will test their wit and strength. But what Gauri and Vikram will soon discover is that there's nothing more dangerous than what they most desire.
Interviews
Videos
Websites
When we asked our authors what they were or might have been voted in HS, Roshani answered Most Likely to Take Over the World.
Other Fun Facts
I have cows named after ice cream flavors.
I have a fake tooth that one time did not show up at a black light party in college.
My Patronus is a shrew.
I can do the maniacal Woody the Woodpecker laugh.
I once posed as royalty to get into an elite nightclub.
If I were a superhero I would be The Unlikely Rodent and my super power would be chewing through impenetrable structures.
If you can only read one of my books before TBF, for young adult, read The Star-Touched Queen. The Star-Touched Queen was my debut, and it contains a little bit of everything you'll find in my other works. I love fairytale settings, pleasantly monstrous sidekicks, aching romance and writing just this side of decadent. For middle grade, read Aru Shah and The End of Time. I love humorous middle grade where I get to wander through all the magical lands and make all the friends.