Gloria Chao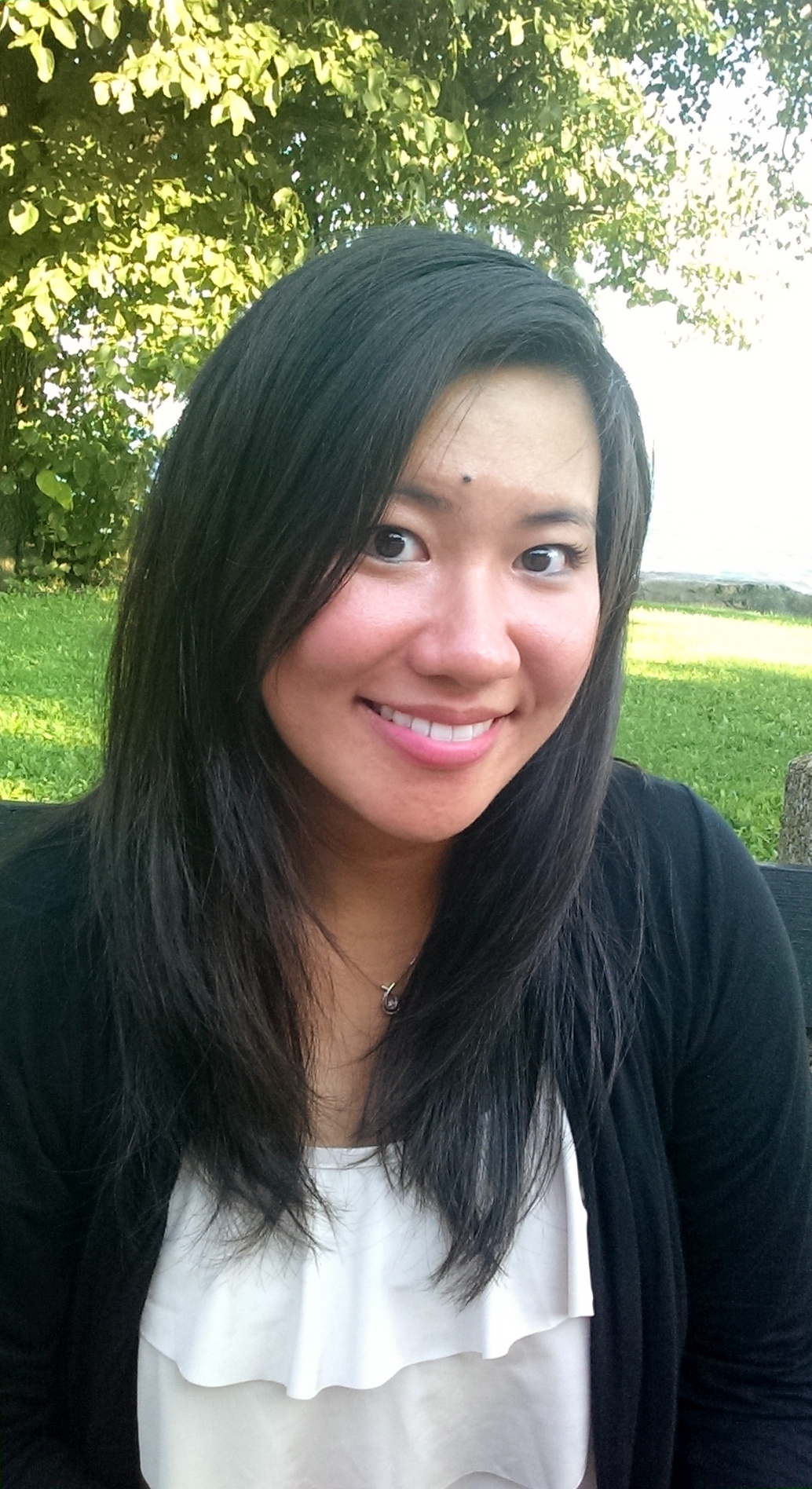 Gloria Chao earned a bachelor's degree from MIT and graduated magna cum laude from Tufts Dental School. To recover from endless hours of root canals, she wrote.

AMERICAN PANDA is her debut novel, coming out spring 2018 from Simon Pulse/Simon & Schuster.

Gloria writes because she loves it, and she writes from an Asian-American point of view to show underrepresented readers they are not alone. She also hopes to show other readers a new perspective of the world and present a story relatable to all regardless of race, gender, or age.

She is represented by Kathleen Rushall of the Andrea Brown Literary Agency. She was once a black belt in kung-fu and a dancer, but that side of her was drilled and suctioned out. Restoration in progress.
Not sure which books to read? Let our TBF authors tell you which ones they recommend! Visit our Resources page, then scroll down to "TBF One Book Recommendations". You will also find a more complete list of books by each author under TBF Book List.
American Panda
Realistic Fiction, 9781481499101
Recommended for teens
Recommended to read before TBF

At seventeen, Mei should be in high school, but skipping fourth grade was part of her parents' master plan. Now a freshman at MIT, she is on track to fulfill the rest of this predetermined future: become a doctor, marry a preapproved Taiwanese Ivy Leaguer, produce a litter of babies. With everything her parents have sacrificed to make her cushy life a reality, Mei can't bring herself to tell them the truth--that she (1) hates germs, (2) falls asleep in biology lectures, and (3) has a crush on her classmate Darren Takahashi, who is decidedly not Taiwanese. But when Mei reconnects with her brother, Xing, who is estranged from the family for dating the wrong woman, Mei starts to wonder if all the secrets are truly worth it. Can she find a way to be herself, whoever that is, before her web of lies unravels? From debut author Gloria Chao comes a hilarious, heartfelt tale of how unlike the panda, life isn't always so black and white.
Interviews
Websites
When we asked our authors what they were or might have been voted in HS, Gloria answered I was voted "Most Likely to Go to Harvard" in junior high. Clearly I was very cool..
Other Fun Facts
I'm obsessed with board games and a few of my favorites are Takenoko, Cranium, and Pandemic.
Papercutting and origami are two ways I love to relax.
I was a dentist before I switched to writing full time.
I love to dance!
I used to be a black belt in Kung-fu.
If I were a superhero my name would be Panda Girl. My super power would be writing cultural jokes that make my ancestors turn in their graves, but (I hope) help teens laugh.
If you can only read one of my books before TBF you should read American Panda because it's my debut novel, but also because I wrote it for my teen self, for all the readers who have ever felt like they didn't belong, and for those who are struggling to communicate with their loved ones. I hope this story can help those teens feel seen and heard; you are not alone.