Selene Castrovilla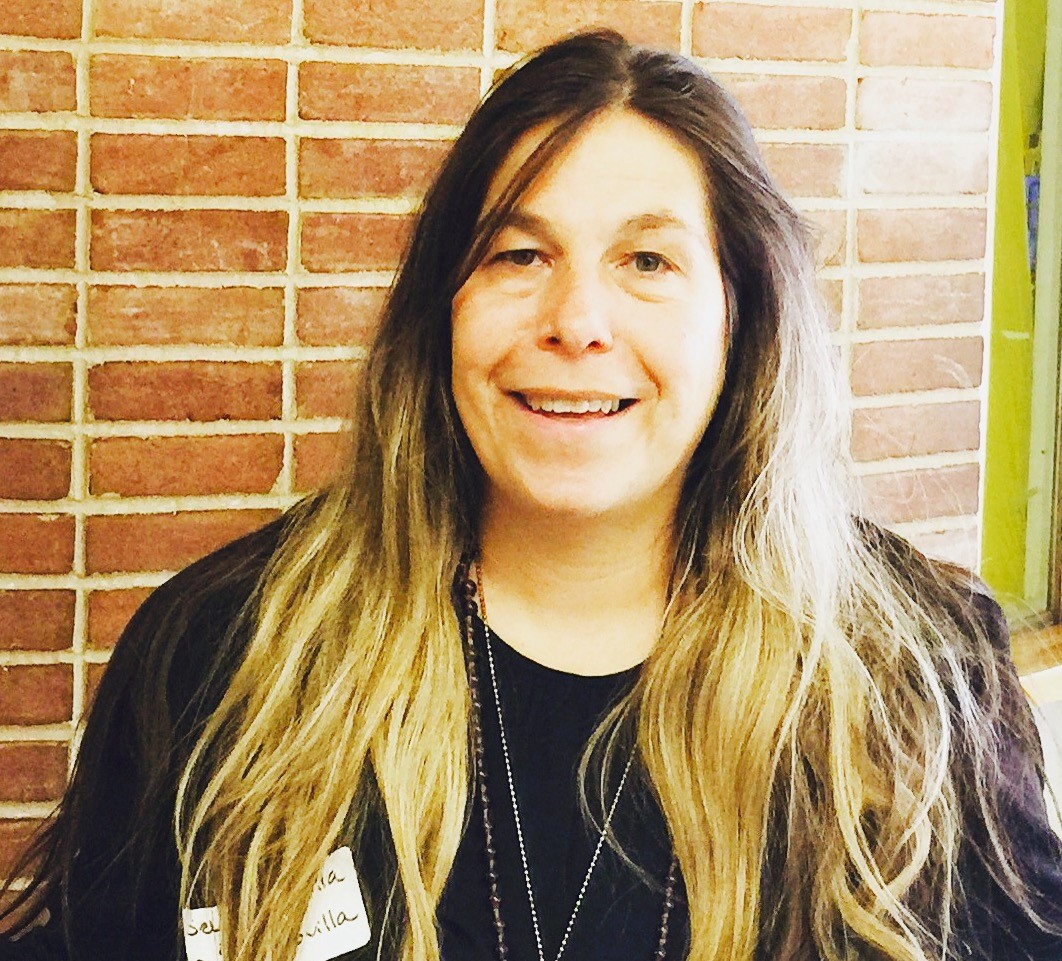 Selene Castrovilla is an award-winning YA novelist and nonfiction author. Her third young adult novel Melt, Book One of the Rough Romance Trilogy, was the recipient of six honors including the SCBWI Spark Award. Revolutionary Friends, her third nonfiction picture book, was the recipient of four awards including Booklist Top Ten Biography for Youth. Selene holds an M.F.A. in Creative Writing from The New School and a B.A. in English from New York University. She is a member of the Bank Street College Writers Lab and PEN American Children's Book Committee. She is the Long Island Liaison for the Society of Children's Book Writers and Illustrators Metro-NY Chapter, and a former chair of the Long Island Children's Writers and Illustrators, Jacqueline Woodson, Selene's teacher at The New School, calls Selene "a writer worth watching."
Not sure which books to read? Let our TBF authors tell you which ones they recommend! Visit our Resources page, then scroll down to "TBF One Book Recommendations". You will also find a more complete list of books by each author under TBF Book List.
Melt: Rough Romance Trilogy (Book 1)
Realistic Fiction, 9780991626106
Recommended for teens

Based on true events, MELT is both a chilling tale of abuse, and a timeless romance. MELT will hit you like a punch in the face, and also seep through the cracks in your soul. MELT, though not a retelling, is a brutal love story set against the backdrop of The Wizard of Oz. When sixteen year old Dorothy moves to the small town of Highland Park, she meets, and falls for Joey - a "bad boy" who tells no one about the catastrophic domestic violence he witnesses at home. Can these two lovers survive peer pressure, Joey's reputation, and his alcoholism? Joey's words are scattered on the page - reflecting his broken state. Dorothy is the voice of reason - until something so shattering happens that she, too, may lose her grip. Can their love endure, or will it melt away?

Signs of Life: Rough Romance Trilogy (Book 2)
Realistic Fiction, 9780991626144
Recommended for teens

The tables are turned with a vengeance in this tour de force love story. Nearly a year has gone by and now its Dorothy who is fragmented and lost, while Joey keeps the promise he had made her to better himselfeven though shes gone. Joey talks about what is happening in the present while Dorothy describes what happened before in the moments and hours after the Glock dropped. This time the stakes are even higher, as Joey forces himself to move forward while Dorothy is frozen in place. But when he learns of a devastating decision, Joey races to find her before it is too late. Truth, consequence, repercussion and modern medicine collide as pieces converge in this psychological, thrilling story which begs the question: Can love really conquer all?
Interviews
Videos
Websites
When we asked our authors what they were or might have been voted in HS, Selene answered I would've been vote most conscientious - because I was so concerned about everything, from politics to the environment to the many clubs I was in. I dedicated my heart to many passions, and worked hard on all of them. (Including writing - I was the editor of the school newspaper!).
Other Fun Facts
I rescue cats with my seventeen-year-old son, Casey. But instead of finding them homes, we wind up keeping most of them.
I also write about the American Revolution and am an expert on the Marquis de Lafayette!
Purple is my favorite color. My house is shades of purple on the inside, I have a purple front door, shutters and trim, I have purple plants, and my car is purple!
I love inspirational quotes and my house is filled with them.
Shakespeare is my God.