Jen Calonita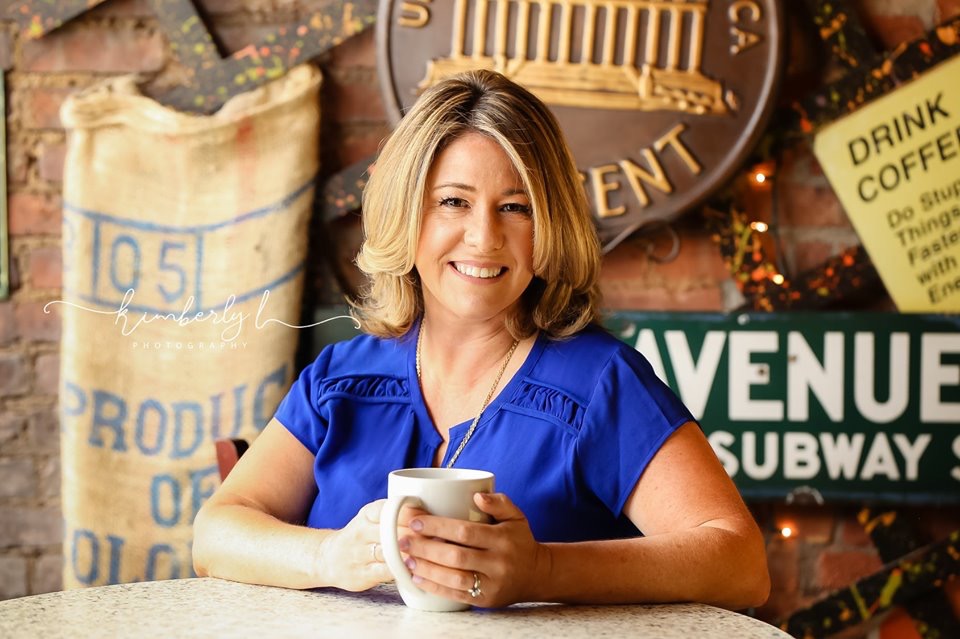 There are a few things you should know about me right from the start:
I love Walt Disney World and dream of kicking Cinderella out of her castle so I can move in.
I have two chihuahuas named Captain Jack Sparrow and Ben Kenobi
As a kid, I used to hate reading and writing.
What? I'm sure number three blew your mind. How could an author hate reading and writing? Well, it's true. When I was in elementary school I struggled to find the right books, but once my teacher helped me hone in on some of my passions (dance, funny movies, and stories about kids on big adventures), my love of reading grew. The more I read, the better I read. The better I read, the better I started writing.
Once I started writing, I couldn't stop. I got my start in entertainment journalism (where I got to interview people like Dwayne 'The Rock' Johnson and Zac Efron) and eventually my job inspired my first series, Secrets of My Hollywood Life. Over the last fifteen plus years, I've written more than two dozen books about young Hollywood celebrities, kids at sleepaway camp, a girl on the road with her favorite boy band and several books about kids at Fairy Tale Reform School and Royal Academy. I love fairy tales and have even been lucky enough to get to twist some of my favorite Disney versions of fairy tales (as part of the Twisted Tale series).
Not sure which books to read? Let our TBF authors tell you which ones they recommend! Visit our Resources page, then scroll down to "TBF One Book Recommendations". You will also find a more complete list of books by each author under TBF Book List.
Mirror Mirror: Twisted Tale (Book 6)
Fairy Tales, 9781368013833
Recommended for teens
Recommended to read before TBF

Following her beloved mother's death, the kingdom falls into the hands of Snow White's stepmother, commonly referred to as "the Evil Queen" by those she rules. Snow keeps her head down at the castle, hoping to make the best of her situation. But when new information about her parents resurfaces and a plot to kill her goes haywire, everything changes for Snow. With the help of a group of wary dwarfs, a kind prince she thought she'd never see again, and a mysterious stranger from her past, Snow embarks on a quest to stop the Evil Queen and take back her kingdom. But can she stop an enemy who knows her every move and will stop at nothing to retain her power... including going after the ones Snow loves?

Conceal, Don't Feel: Twisted Tale (Book 7)
Fairy Tales, 9781368052238
Recommended for teens
Recommended to read before TBF

What if Anna and Elsa never knew each other? When a magical accident erases Anna and Elsa's memories not only of magic, but of each other the sisters are separated for protection. But when Elsa unexpectedly finds herself as a young queen mysterious magic begins to happen and questions of her past start to form. Will the sisters ever be reunited?

Go the Distance: Twisted Tale (Book 11)
Fairy Tales, 9781368063807
Recommended for teens
Recommended to read before TBF

After Hercules proves he's a true hero and regains his godship, all seems right in the world. That is, until Zeus tells Meg that she can't be with Hercules because she's, well, mortal. Luckily, Hera has a solution, offering Meg a chance to prove herself worthy of a spot on Mt. Olympus--as a god. All Meg has to do is complete a mysterious quest. The mission? Oh, just to rescue her ex's current wife from the Underworld. The ex-boyfriend she saved by selling her soul to Hades. The ex-boyfriend who immediately moved on to someone else while she was stuck in the Underworld. Can Meg put her past behind her and use her quick-wit to defeat monsters and gods alike, including the nefarious Hades? Will she finally figure out her place and contribution to the world? Or will her fear of commitment have her running away from an eternity of godhood with Herc?
When we asked our authors what they were or might have been voted in HS, Jen answered most chatty.
Other Fun Facts
I'd love to live in Cinderella's Castle in Walt Disney World. (Really!)
I took up running, but the only half marathons I've done are at Disney where I can run in costume and take photos with characters.
I have two Chihuahuas who are my writing companions -- Captain Jack Sparrow and Ben Kenobi.
When I interviewed the High School Musical cast for a magazine, Zac Efron asked if I wanted to stay and watch him film "Scream," and I declined because I was tired.* (*I've always regretted this decision.)
My first-ever celebrity interview, back in my entertainment editor days was with Ashton Kutcher. I remember getting the assignment because no one at the magazine was that into a show about kids who hung out in the basement. (That show turned out to be That '70s Show.)