Erik J. Brown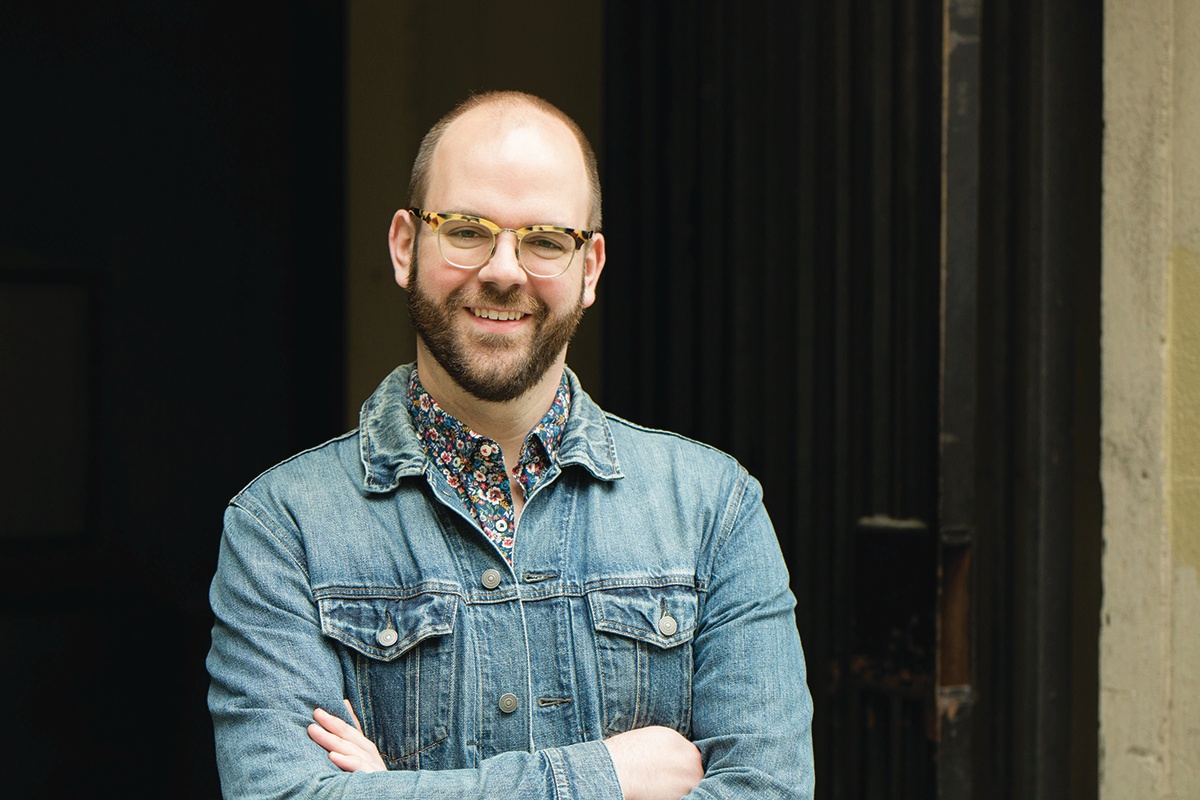 Erik J. Brown (he/him) is a writer based in Philadelphia, PA.
He graduated from Temple University with a degree in Film and Media Arts with an emphasis in Writing for Media. When not writing, he enjoys traveling (pre-pandemic), collecting disco compilations on vinyl, remodeling his haunted house with his husband, and embarking on the relentless quest of appeasing his Shiba Inu, Charlie.
In 2021 he was selected as a Lambda Literary Emerging Writers Fellow.
His debut Young Adult novel, ALL THAT'S LEFT IN THE WORLD, was published by HarperColllins/Balzer+Bray in the US and Hachette Children's Group in the UK Commonwealth.
Not sure which books to read? Let our TBF authors tell you which ones they recommend! Visit our Resources page, then scroll down to "TBF One Book Recommendations". You will also find a more complete list of books by each author under TBF Book List.
All That's Left in the World
LGBTQ, Science Fiction, 9780063054974
Recommended for teens
Recommended to read before TBF

When Andrew stumbles upon Jamie's house, he's injured, starved, and has nothing left to lose. A deadly pathogen has killed off most of the world's population, including everyone both boys have ever loved. And if this new world has taught them anything, it's to be scared of what other desperate people will do . . . so why does it seem so easy for them to trust each other? After danger breaches their shelter, they flee south in search of civilization. But something isn't adding up about Andrew's story, and it could cost them everything. And Jamie has a secret, too. He's starting to feel something more than friendship for Andrew, adding another layer of fear and confusion to an already tumultuous journey. The road ahead of them is long, and to survive, they'll have to shed their secrets, face the consequences of their actions, and find the courage to fight for the future they desire, together. Only one thing feels certain: all that's left in their world is the undeniable pull they have toward each other.
When we asked our authors what they were or might have been voted in HS, Erik answered most likely to wear pajamas every day for the rest of his life...and I proved them wrong! .
Other Fun Facts
I was once trapped in an elevator in a Philly skyscraper with 13 other people for four hours.
The best concert I've ever been to is Dolly Parton
I wrote the first draft of my debut novel, ALL THAT'S LEFT IN THE WORLD, in 2015 and it sold in March of 2020.
I collect disco compilations on vinyl.
I've probably watched the entire series of Buffy the Vampire Slayer over ten times.