Anna Breslaw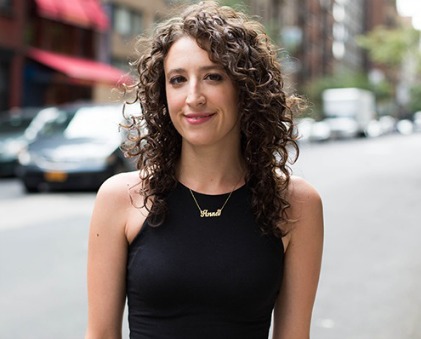 Not sure which books to read? Let our TBF authors tell you which ones they recommend! Visit our Resources page, then scroll down to "TBF One Book Recommendations". You will also find a more complete list of books by each author under TBF Book List.
Scarlett Epstein Hates It Here
Realistic Fiction
Recommended for teens

Meet Scarlett Epstein, BNF (Big Name Fan) in her online community of fanfiction writers, world-class nobody at Melville High. Her best (read: only) IRL friends are Avery, a painfully shy and annoyingly attractive bookworm, and Ruth, her pot-smoking, possibly insane seventy-three-year-old neighbor. When Scarlett's beloved TV show is canceled and her longtime crush, Gideon, is sucked out of her orbit and into the dark and distant world of Populars, Scarlett turns to the fanfic message boards for comfort. This time, though, her subjects aren't the swoon-worthy stars of her fave series - they're the real-life kids from her high school. Scarlett never considers what might happen if they were to find out what she truly thinks about them - until a dramatic series of events exposes a very different reality than Scarlett's stories, forever transforming her approach to relationships - both online and off.
Release Date: April 19, 2016!
Interviews
Websites
When we asked our authors what they were or might have been voted in HS, Anna answered I was not voted anything! If I had been, maybe Most Likely to Have Untreated Depression, which was true.
Other Fun Facts
I'm addicted to dark chocolate Milanos.
I only passed math class in high school by cheating off people's tests.
Before I realized I wanted to be a writer, I seriously thought I wanted to be an FBI agent.
My go-to comforting Instant Netflix show is Frasier, but only up till Daphne and Niles get together.
I have a compulsive hair-twirling habit that makes everyone think I'm flirting with them.